Considering getting a Quinceanera photo album and prints? In this blog post you will find out why I highly recommend getting a Quinceanera album that will become a family heirloom.
I will show you the photographic prints I make for my clients and you will be able to see a real whole Quinceanera album design telling the story of the Quince day in San Diego.
Including pictures from getting ready, ceremony, photo shoot and Quinceanera party.
If you prefer to watch the video version of this post, click here to checkout the Youtube video.
Since digital photography came to the picture it has become super common to never print your pictures or get a photo album, you just get a flash drive or download your pictures from an online gallery but you never really do anything with them.
In my opinion this completely defeats the purpose of having a professional photographer for your Quinceanera, because you want to show off your pictures. You want to be able to see your pictures everyday hanging on the wall or have a photo album where you can see a recap of the whole day.
That is the reason why all my photography collection include a fully retouched enlargement for you to frame and hang on the wall. I mean this is the picture that is going to live in your home and the one that your whole family will see and you will keep for many, many years.
It is really, really important to create those heirloom items because after the party is over and the whole day is gone; your pictures and videos will be the only thing you will have to remember that day.
Another recommendation is to make sure you can get printed products from your Quinceanera photographer because printing your pictures is a whole process that starts when we take the picture, color calibration and adjustments that we carry through editing all the way to printing the finished product.
We work with professional photography labs that work exclusively with professional photographers to make sure the quality is the absolute best and definitely expect to pay more for a professional print than the products you can print on your own.
If your photographer's printed products prices are similar to the ones you can get on your own that is a red flag, ask questions, do your research and make sure you will be getting high quality products; at the end of the day those are the only memories you get to keep.
Fine art photo enlargements
Like I mentioned before all of my photography collections include at least one fully retouched fine art photography enlargement.
There are different sizes, the ones that you can see on the video are 16×20 and 20×30. Here is a link to the video
Here are some examples: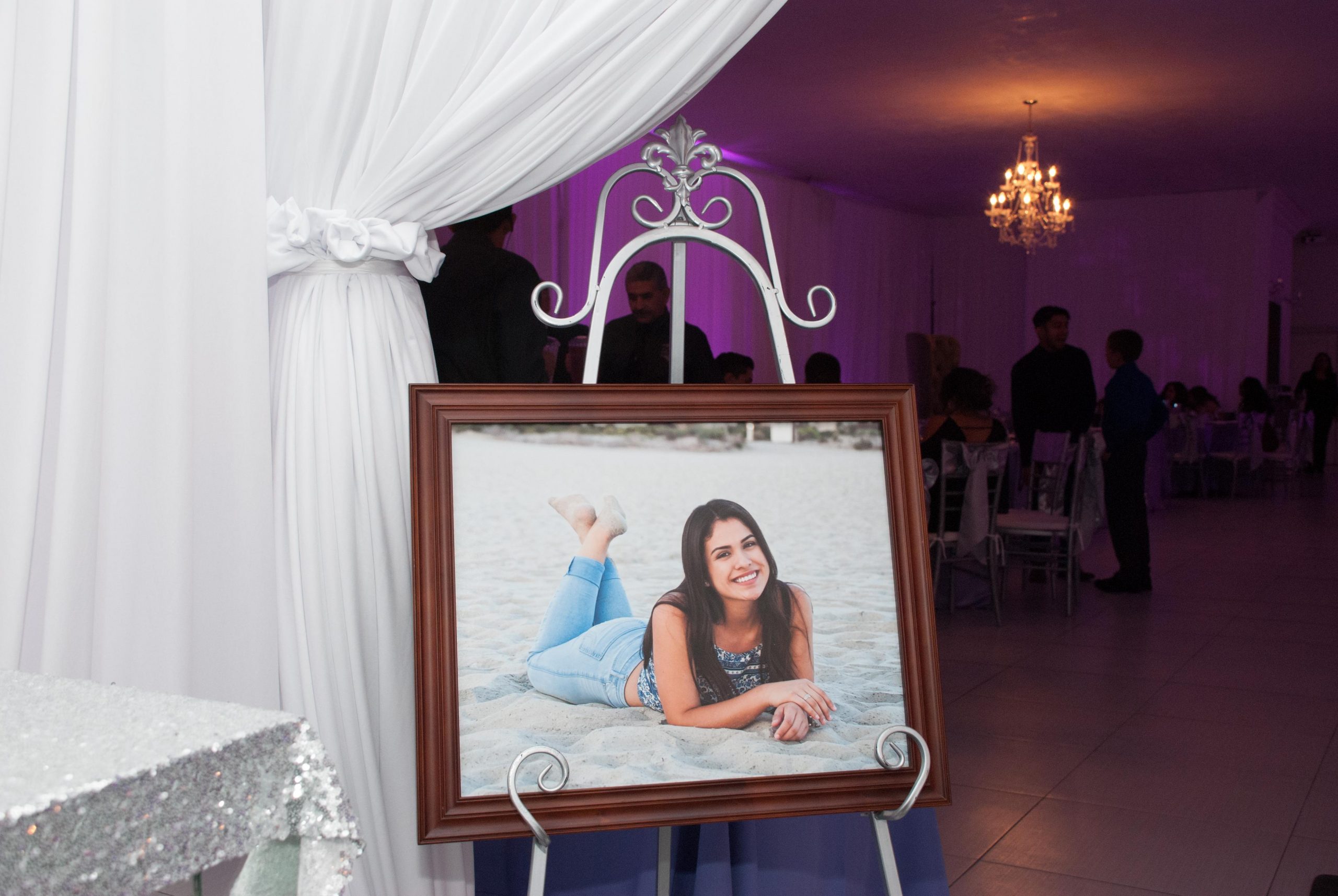 Quinceanera Photo Album
Photo albums are not how the used to be before, when you had to print the pictures first and then add them to an album.
Like the ones with sticky pages that turn yellow with time. Definitely don't use those because they'll just ruin your pictures.
Or the ones where you slide the picture in and sometimes the pictures are too lose and you move the album and they fall or someone wants a copy of the picture so they just take it out of the photo album.
Photo albums have come a long way since that, a Quinceanera photo album is more like a book.
We create specific designs and group the pictures from Pre Quinceanera photo shoot, getting ready, Ceremony, Quinceanera photo shoot and Quinceanera party.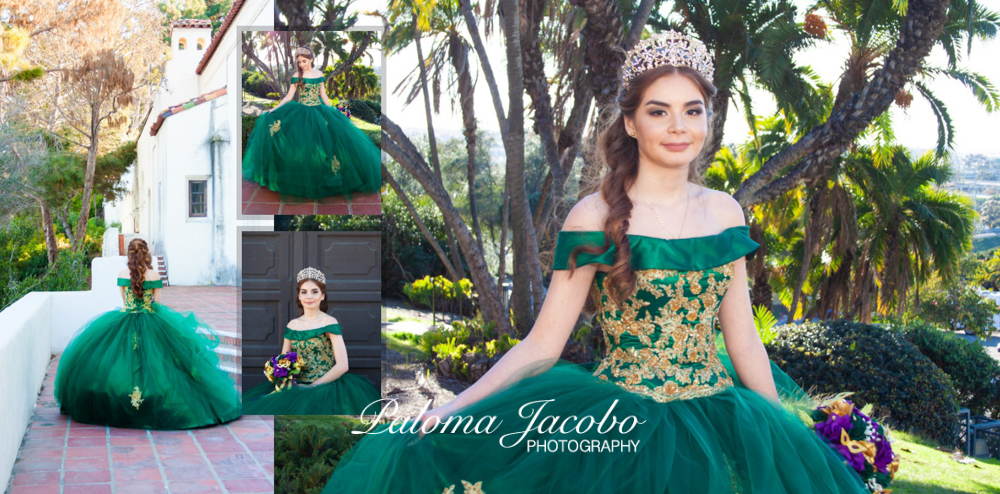 The sizes that I offer within my photography collections are 12×12 and 10×10.
The 12×12 comes with an acrylic or metallic cover, it's larger and heavier and it's a great way to showcase your pictures. When you open the book you are basically looking at a 12×24 enlargement.
The 10×10 comes with a photo cover, it's smaller and lighter in weight and still a pretty good size to keep on a coffee table in the living room.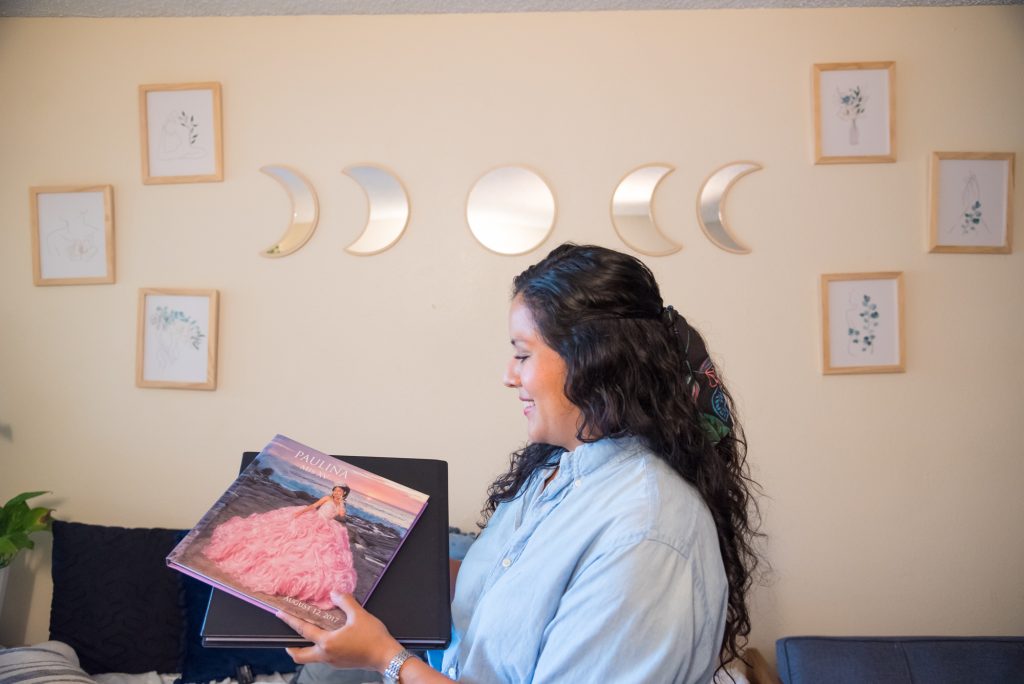 You can chose from 2 different papers: Matte or metallic, I have noticed that Quinceaneras really like the super glossy metallic paper; it really brings out the colors and makes them pop.
The Matte option is timeless and very elegant, I really like using this paper for my Wedding photo albums.
I also like adding texture to all my albums because it makes them look so much nicer.
You can see some examples of different designs here: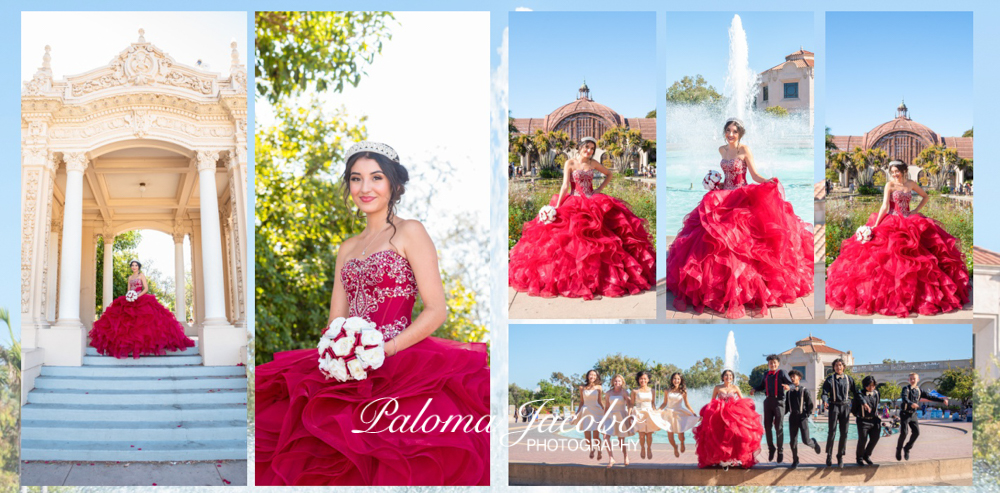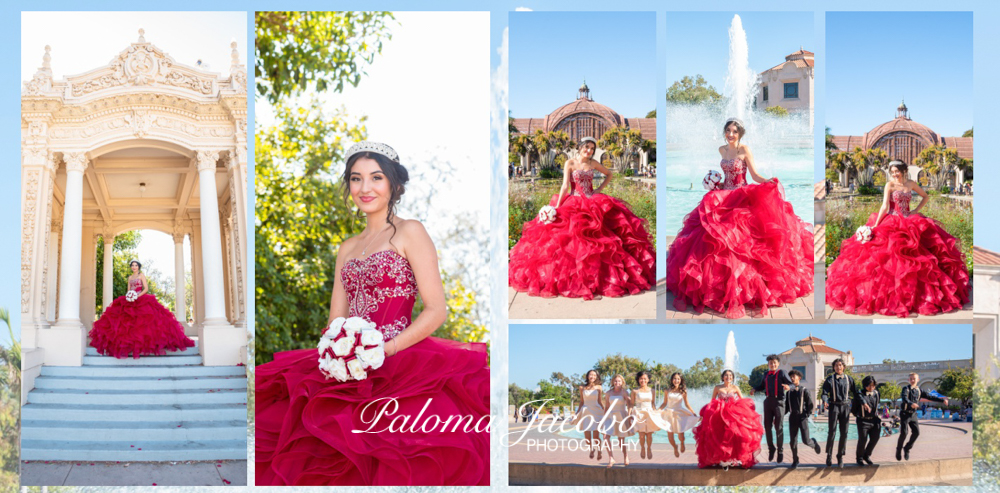 For the back of my photo albums I usually do black leather for Weddings and for Quinceaneras a solid color that matches the Quinceanera's dress or color used for the whole Quinceanera.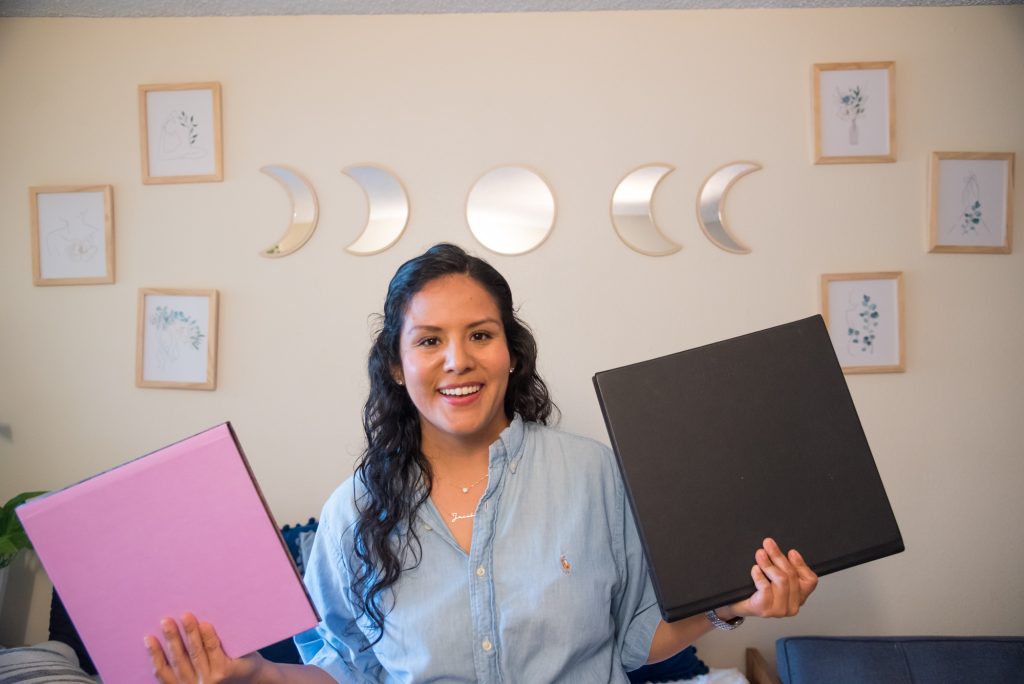 You can see both albums in the video, click here to watch it.
Why are photo albums and prints important? 3 Real examples:
1 Photo Album brings you back to that day
Usually when I photograph a Quinceanera for a family, I become the designated photographer for all following Quinceaneras and Weddings so I normally see the whole family later on at different events.
One time of my Quinceanera's mom's was telling me that the Quinceanera had graduated high school and had gone off to college to a different state.She said that she kept her Quinceanera photo album in the living room where she could easily just grab it, sit down and look at those pictures that now mean so much more.
She told me that she loves looking at the photo album because it's like she is transported to that day again, when the whole family came together to celebrate her daughter.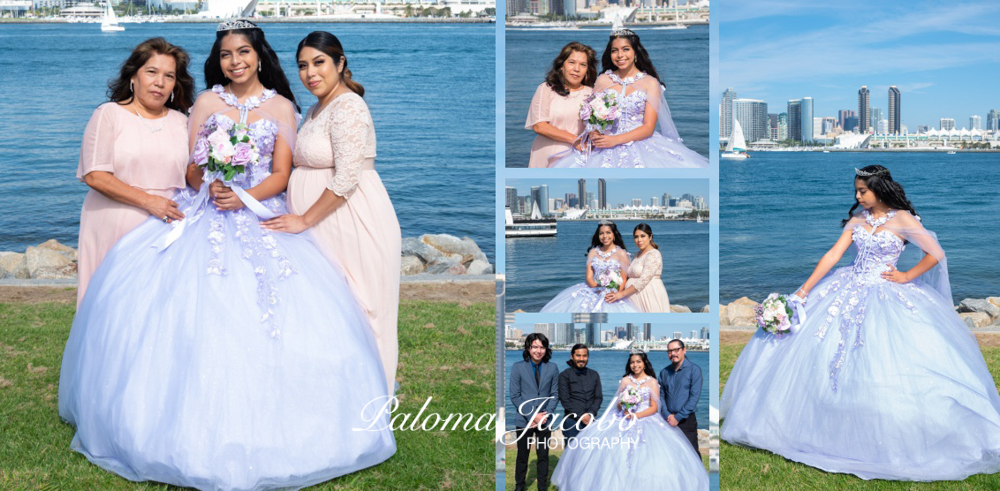 2 Quinceanera Photo Albums become priceless family heirlooms
Like I mentioned before I photograph different events for the same families throughout the years.
For example one of my families with 3 daughters where I photographed the first Quinceanera. At the time of her Quinceanera we took pictures with all grandparents and generation pictures with Grandma, mom and Quinceanera. We included these pictures in her Quinceanera photo album; the whole family is there.
By time I got to photograph the youngest Quinceanera, sadly 2 of the grandparents had passed away, all the family pictures were in the oldest sibling's album so that album became a priceless family heirloom that contained memories with 2 very important family members that are not with us anymore.
As years goes by the youngest sibling's Quinceanera album will also become a priceless family heirloom too.
3 It's the way future generations will get to know you and remember you
This is from my personal experience. When my sister got married she got a Wedding photo album, I didn't take the pictures because I was part of the Bridal Party so I won't be showing them here as part of my portfolio.
My nephew likes looking through the Wedding photo album and pointing at the people he knows, he can identify us (the tias), family members, mom and dad.
Since then my grandmother has passed away, but he knows her. He knows how my grandma used to look like; even though they never met personally, my nephew knows my grandmother because he sees her in the photo album, in the pictures we keep of her around the house.
Honestly before losing dear members of my family, even as a photographer I didn't really understand why having pictures hanging on the wall or photo albums was so important.
Now I fully understand, my dad passed away on April 2021 and sadly all I have of him are the pictures, the videos, the things he wrote. Now all those pictures hold so much value to me, there is really no price for all those memories.
I hope you liked this Quinceanera blog post,  if you found it helpful please let me know in the comments!
Planning your Quinceanera? Check out this blog post for guidance on the timeline for your Reception http://blog.palomajacobophotography.com/order-of-events-for-your-quinceanera-reception
And if you are looking for a Quinceanera Photographer or Videographer in San Diego, CA get in touch!
https://palomajacobophotography.com/quinceaneraphotography
I'd be delighted to document your super special Quinceanera!