Hello Everyone!
If you are planning your Quinceanera and are wondering where you should do your Quinceanera photo shoot, I have some suggestions for you here.
Here are the Top 5 locations for a Quinceanera Photo Shoot in San Diego, those are not all the possible locations, there are some many beautiful spots in the city but they are definitely the most popular ones.
If you prefer to watch the video, click here to watch it on Youtube.
1 Balboa Park
I absolutely love Balboa Park, it is such a beautiful location in the heart of the city. There are amazing gardens, buildings and so many spots that we can use like the Organ Pavilion and the Lily Pond to name a few.
The park is really big so in order to cover different areas you will have to walk so if you are planning on doing your Quinceanera photo shoot at Balboa Park make sure to wear comfortable shoes.
Here is a picture of a Quinceanera with 7 Damas and 7 Chambelanes at the Organ Pavilion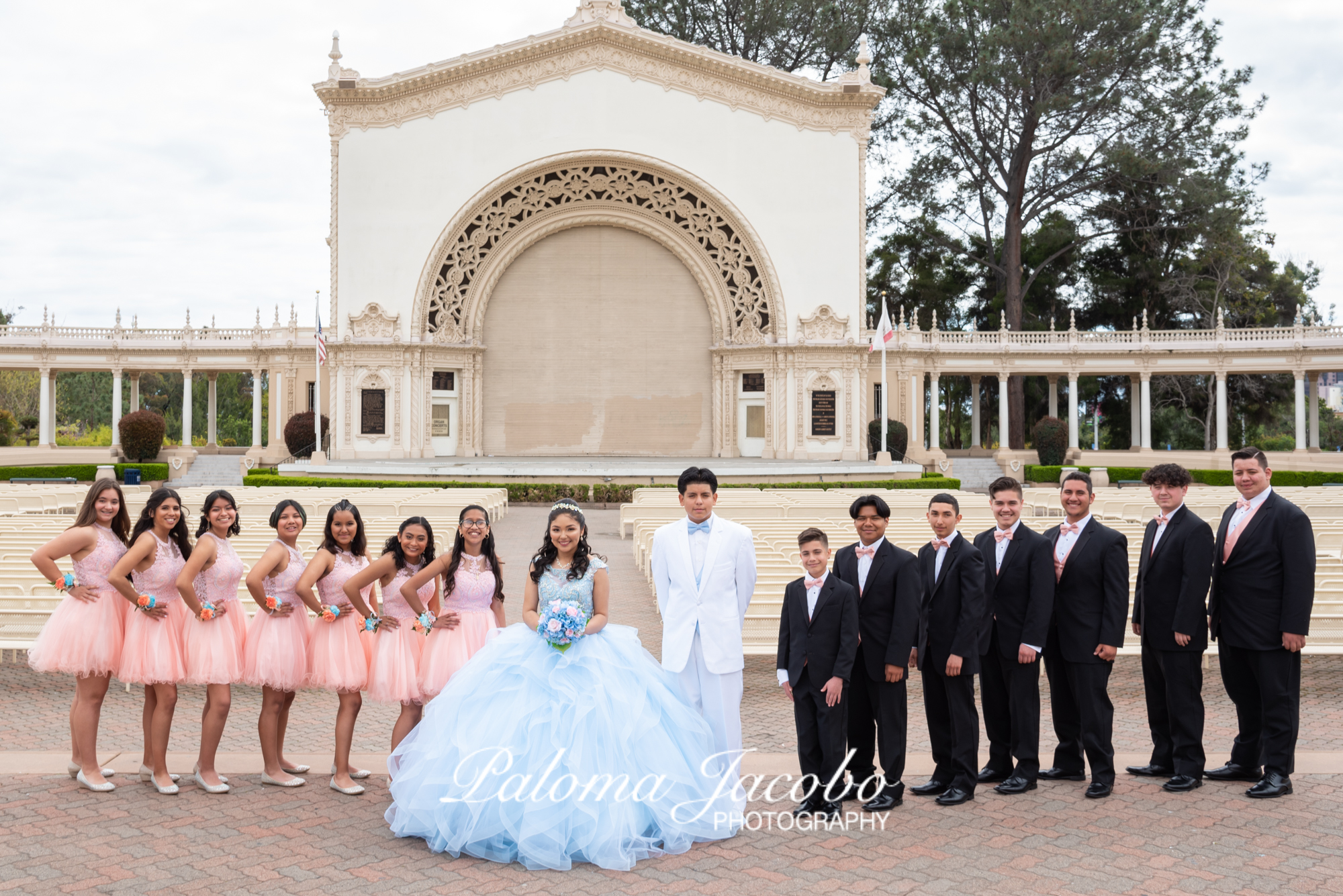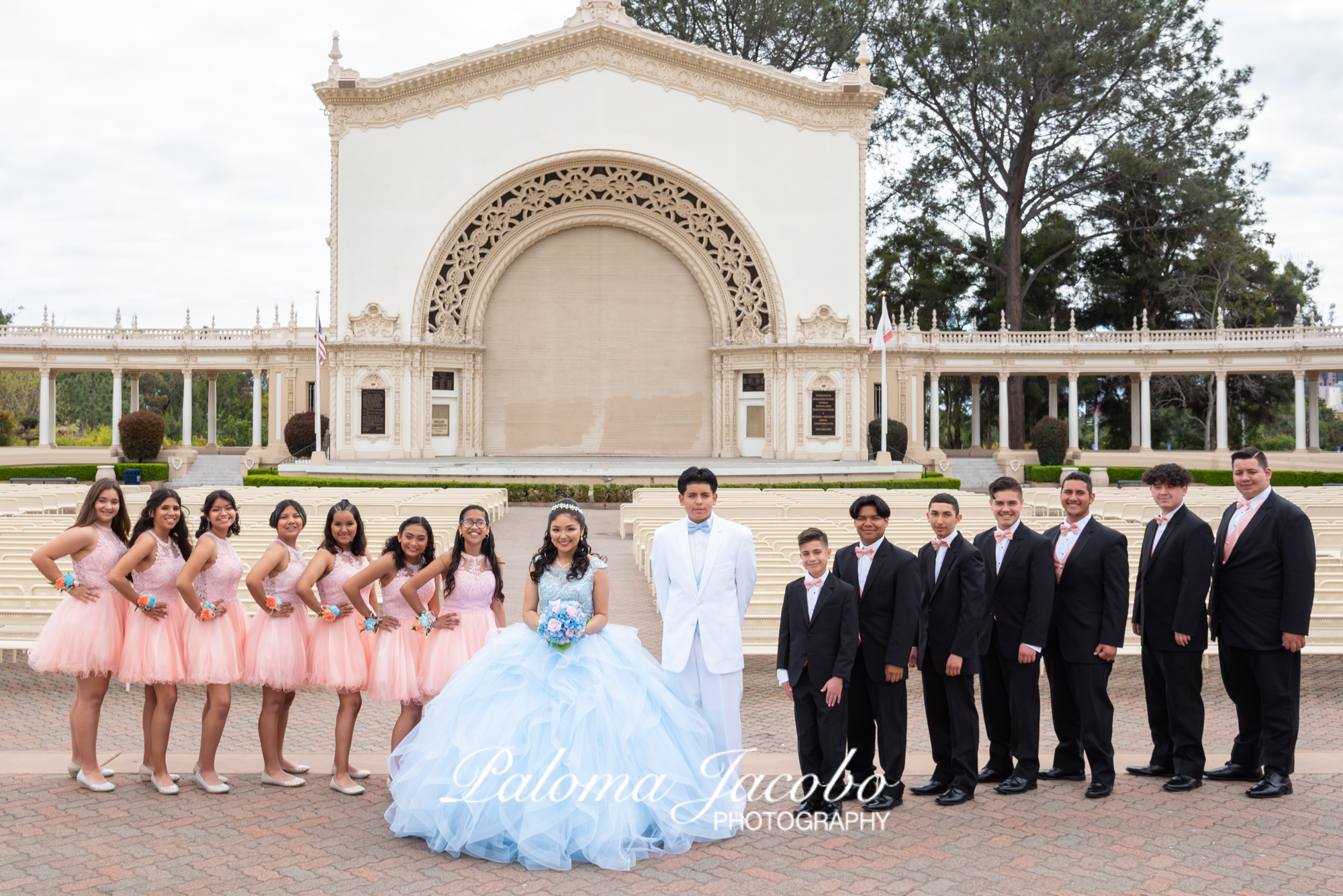 Here is one of the beautiful gardens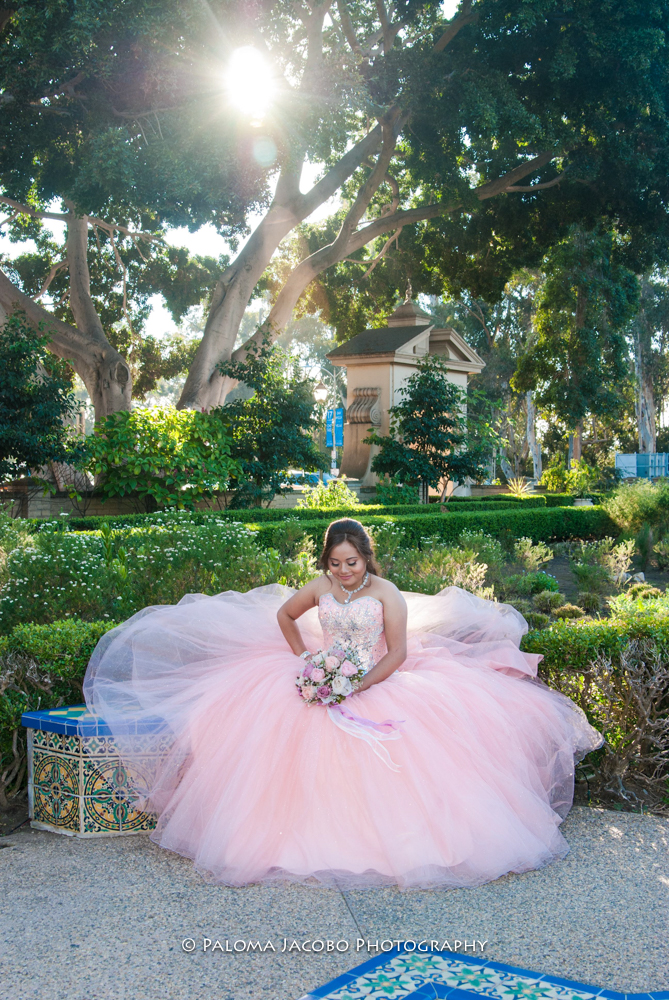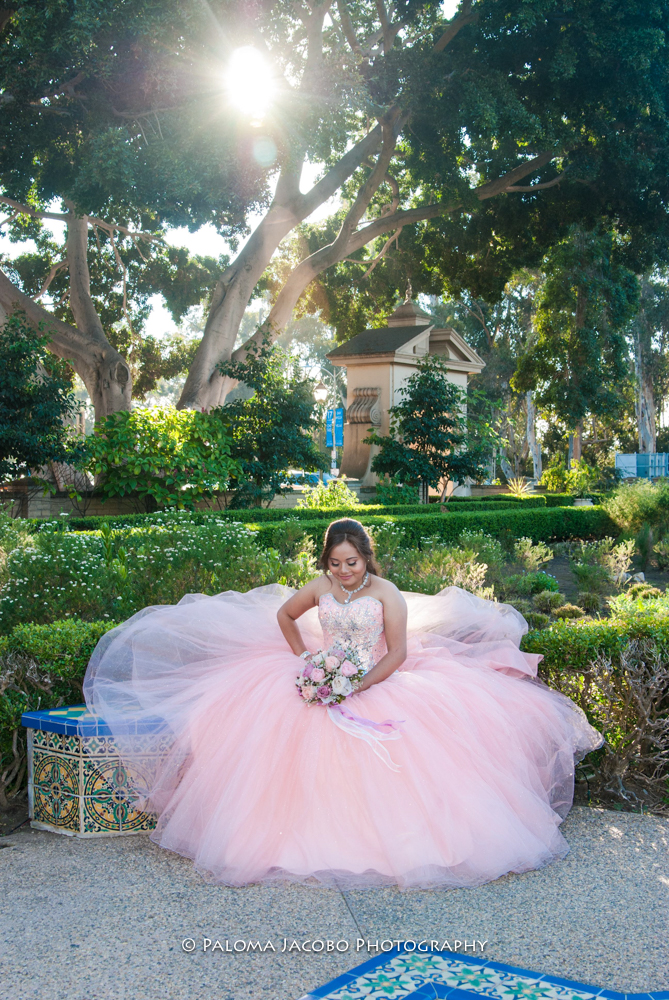 And the famous fountain by the R. Fleet Science Center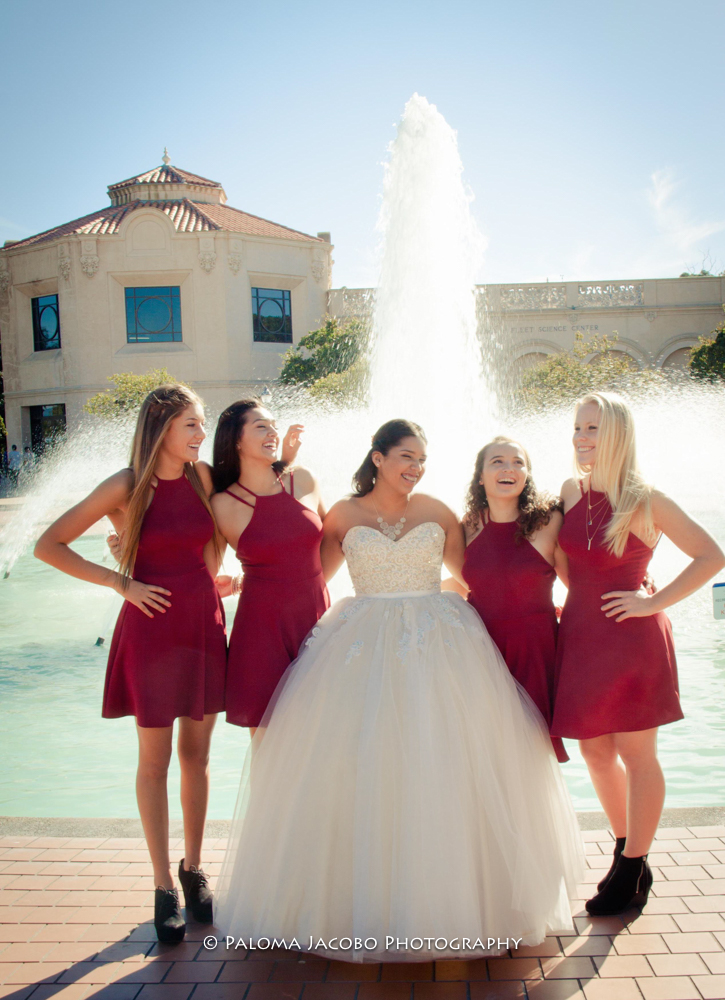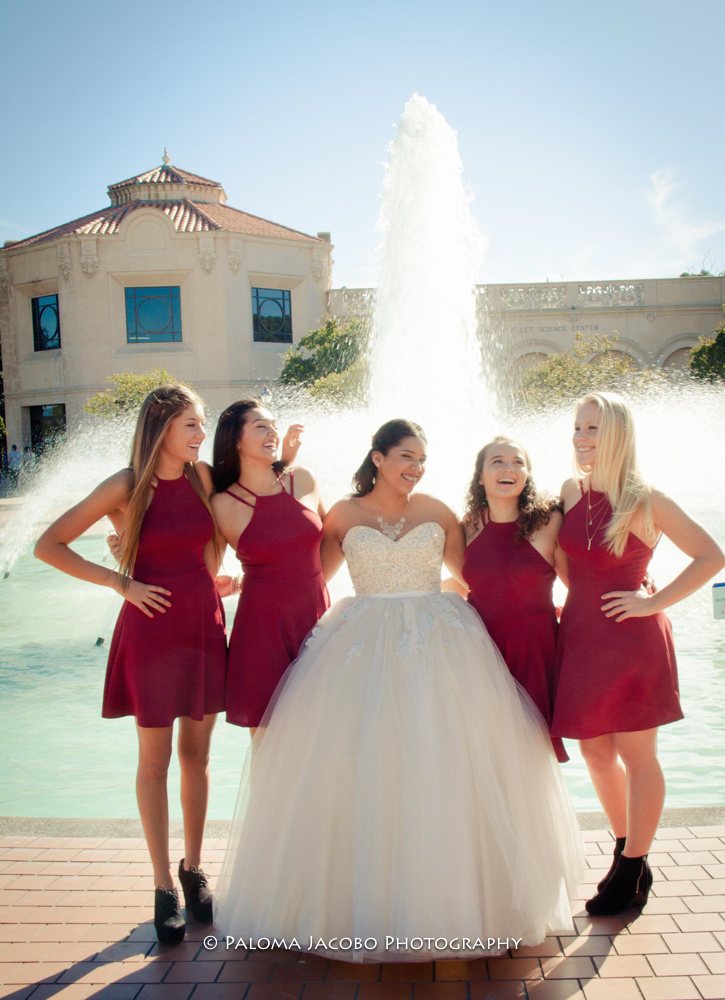 Address: This one will depend on the exact part in the park that you want to go to but you can just google Balboa Park and it will take you straight to the park.
2 La Jolla
This one is by far my favorite location for beach photo shoots, specially if you are looking for a sunset Quinceanera photo shoot.
There are a couple of beaches you can go to from Windansea beach to the Cove and you could even include the Scripps pier.
No matter which part of La Jolla you decide on, the views are absolutely breathtaking.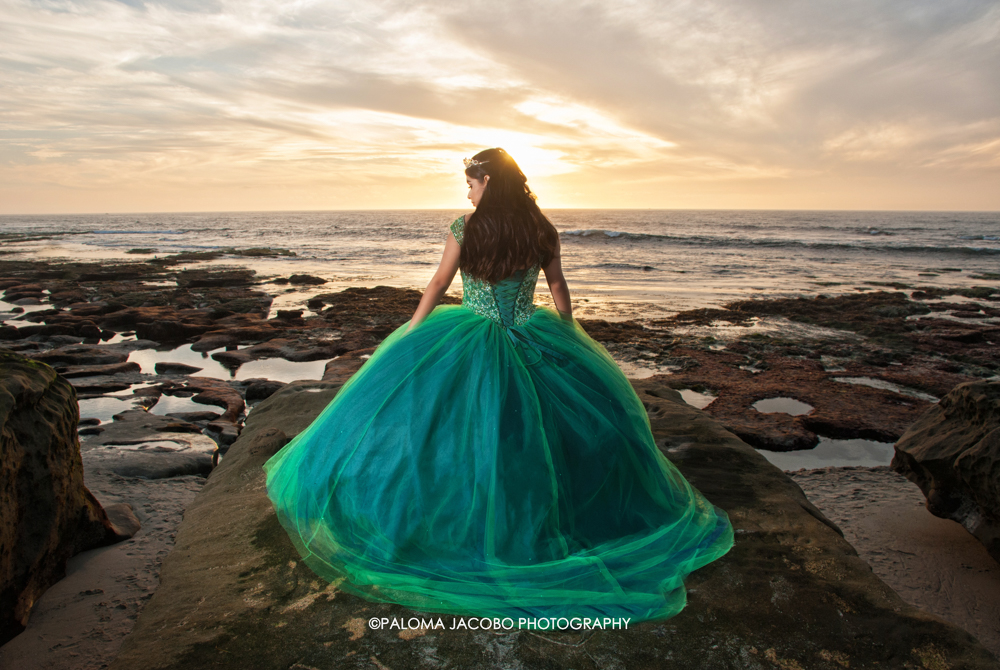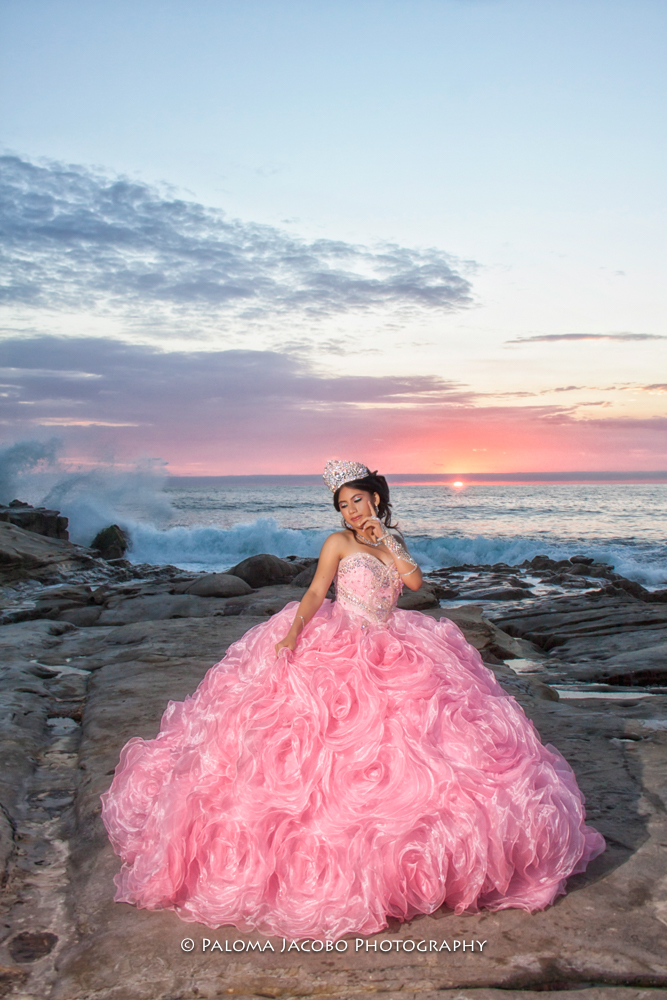 Address: Once again it will depend on which exact beach you are trying to go to but google La Jolla shores and you can drive from there.
3 Coronado
Coronado is the perfect spot if you are looking for that iconic San Diego city view for your Quinceanera photo shoot.
If you decide on The Ferry Landing side there are some green areas that we could also use for the pictures and there is a small beach right there so you can have a variety of backgrounds for your pictures in one location.
You could decide to go to the other side of Coronado Island, the beach by the Hotel del Coronado. The beach on that side is really big so you will have plenty of room and you could also have the Hotel on the background.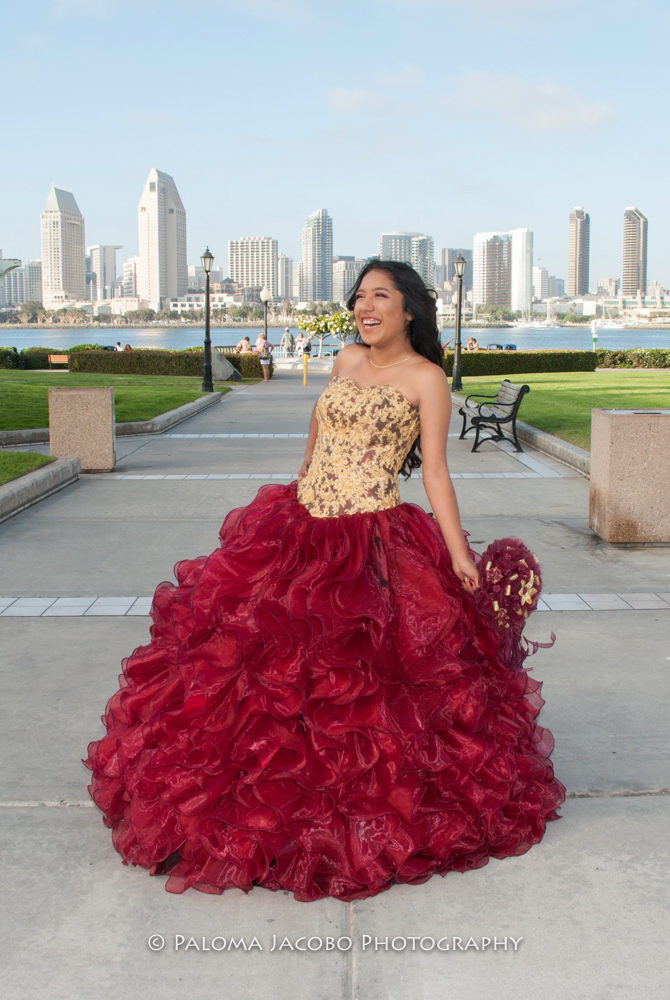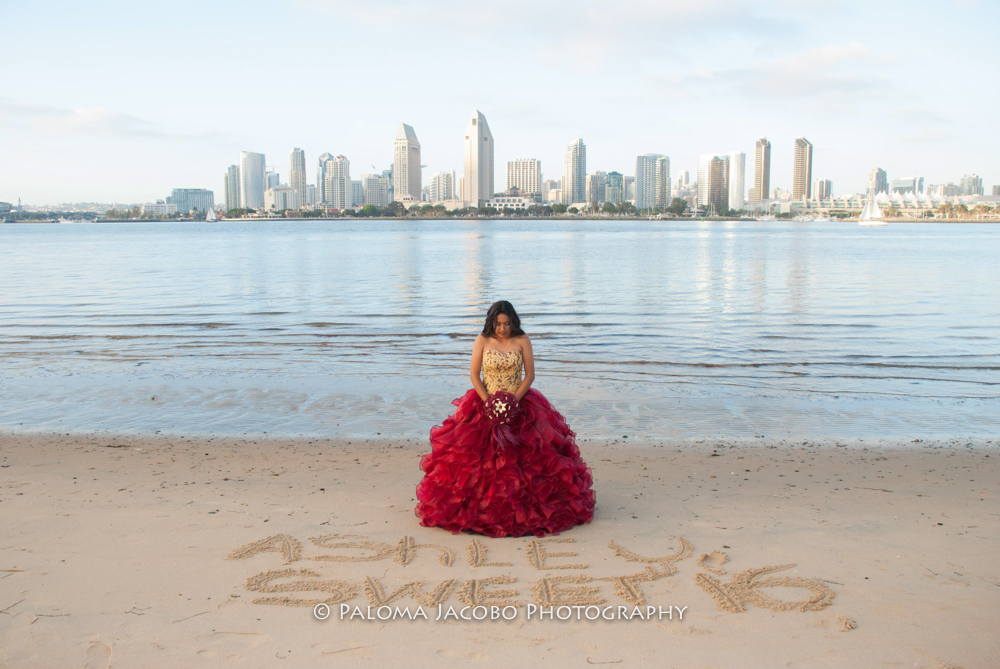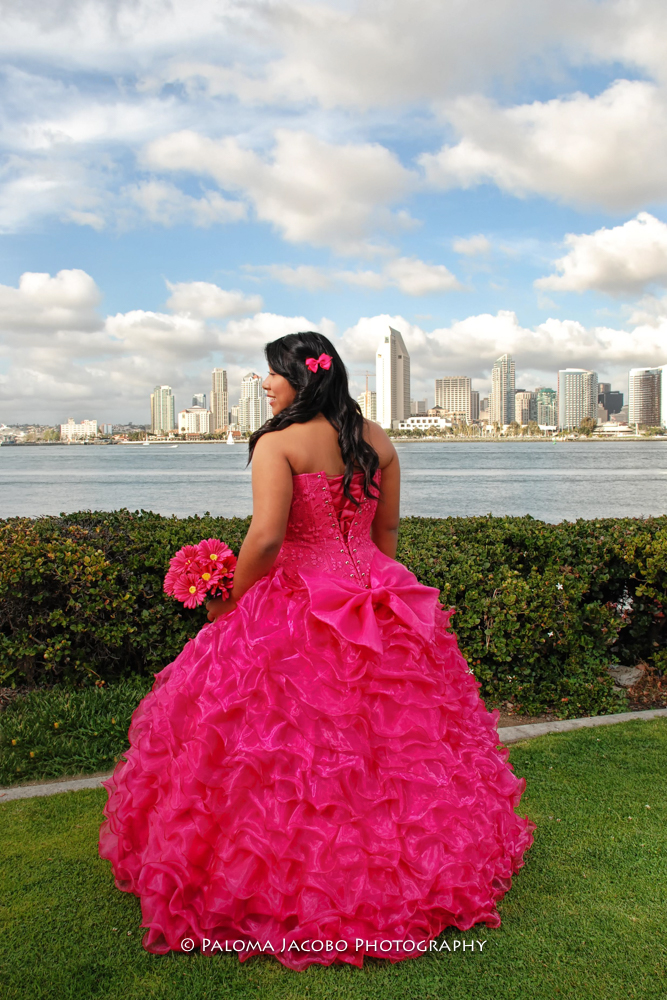 Address: Will depend on which side of the Island you want to go. Google Ferry Landing for the city view and Hotel del Coronado for the other side.
4 Presidio Park
This is the perfect spot if you are looking for a nice view without too much of a crowd for your Quinceanera Photo Shoot.
I love using the Junipero Serra museum at the very top of the hill. The construction is like a traditional adobe construction very similar to the ones you can see at Old Town San Diego.
There are some green areas too but I like focusing on the construction and you can't beat the view from the top.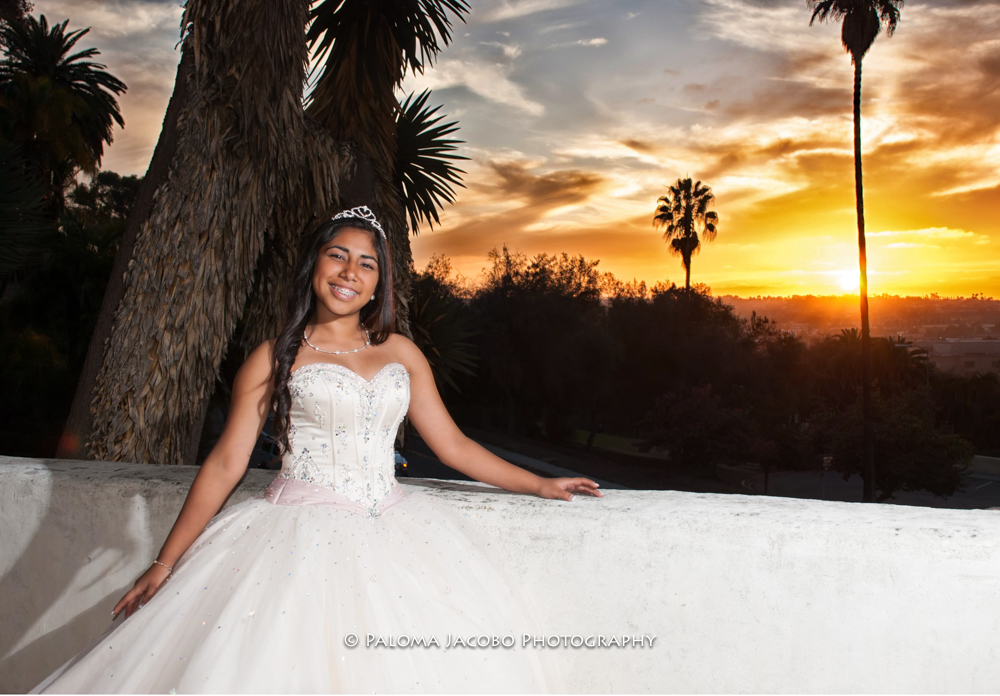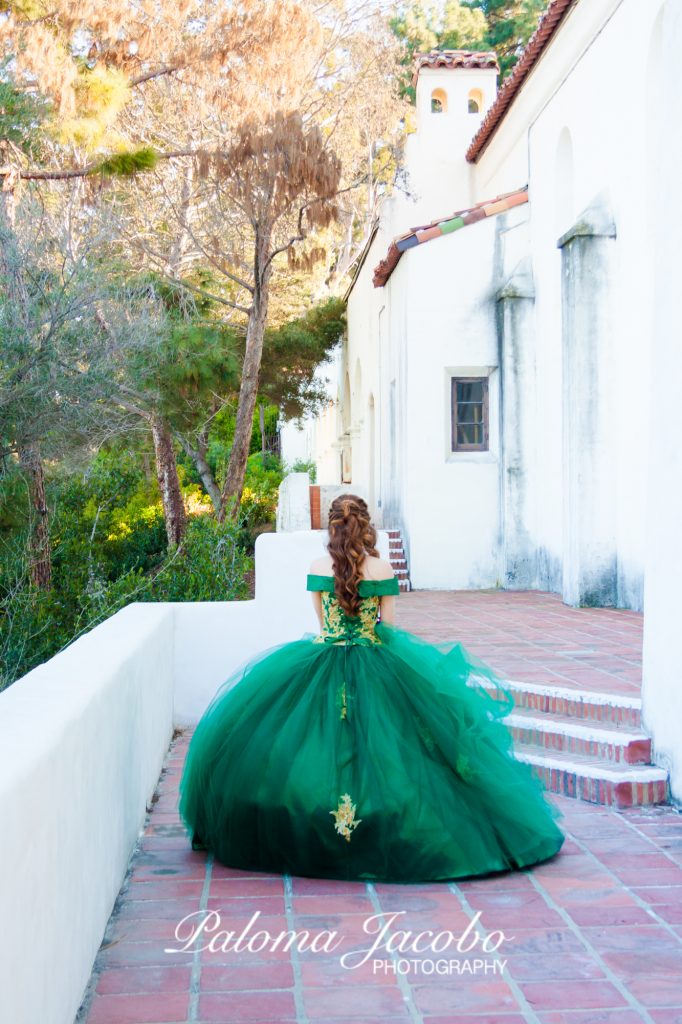 Address: 2811 Jackson St, San Diego, CA 92110
5 Seaport Village
This one is very touristic and popular place for Quinceanera photo shoots. We have the gardens, the bridge and a great view of the bay.
This location is not as big as Balboa Park but it also offers a lot of different backgrounds for your pictures so you won't have to walk around for too long.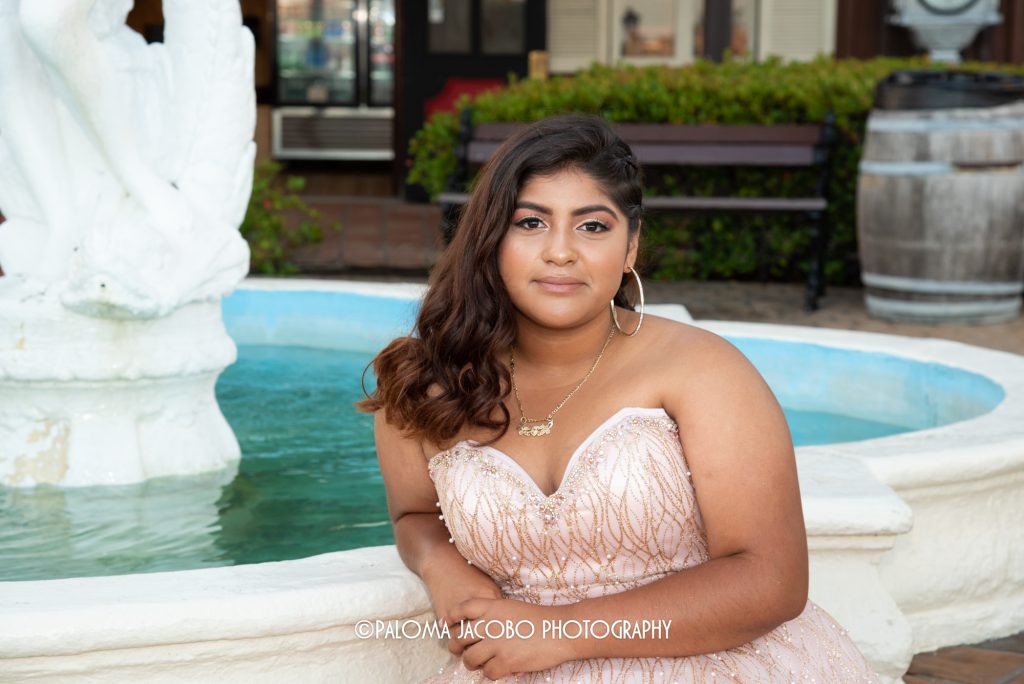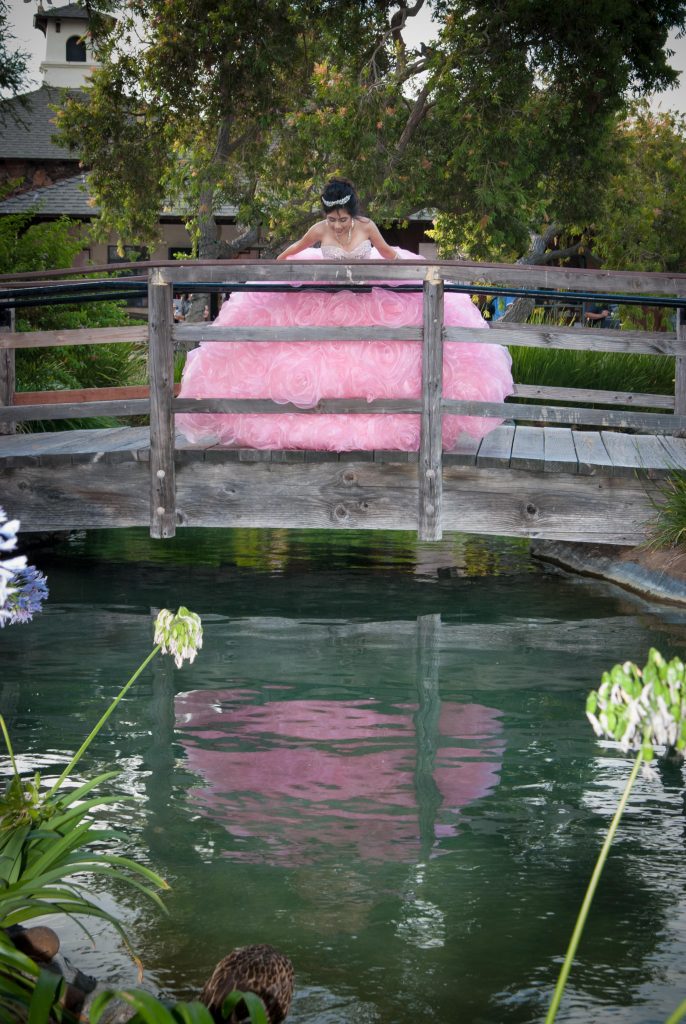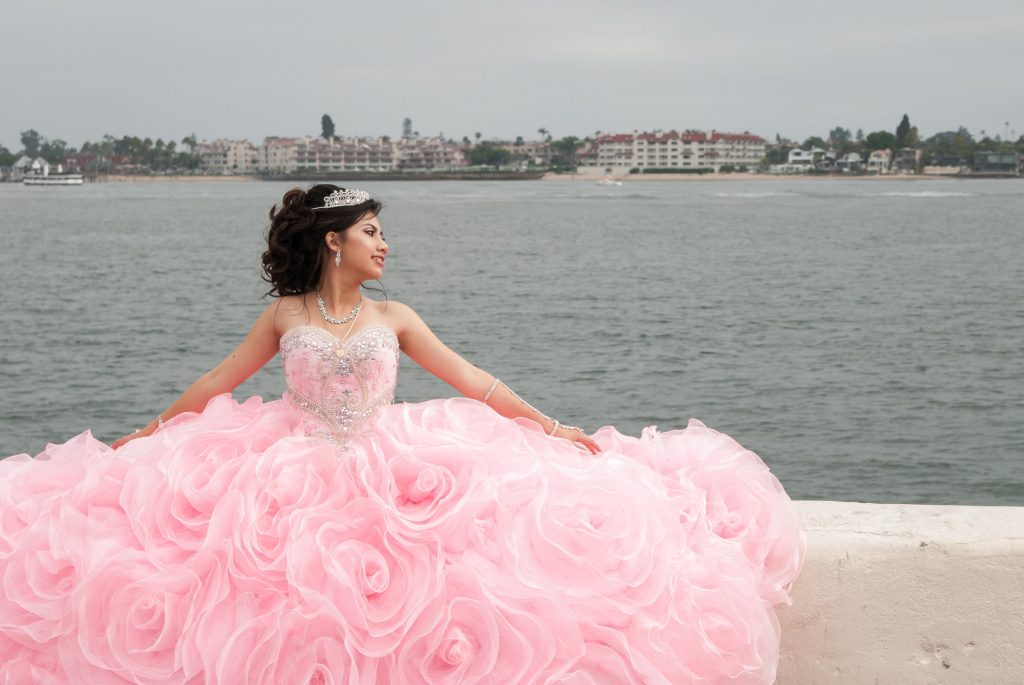 Address: 849 W Harbor Dr, San Diego, CA 92101
I hope this blog helped you to decide on the location for your Quinceanera Photo Shoot in San Diego, there are so many other beautiful spots around the city so if there is a spot you would like to know more about, let me know in the comments and I can write a blog post for you.
Check out this video for 5 tips for your Quinceanera photo shoot: https://www.youtube.com/watch?v=1ktsd5lxcSA&t=11s
Looking for a Quinceanera Photographer in San Diego? Please reach out! I'd be so happy to document your Quinceanera! Fill out the contact form: https://palomajacobophotography.com/contact
Also, if you live in a different city but you would like to do a photo shoot in San Diego, get in touch! we can totally plan something for you! Just click here and fill out the contact form.
Keep in touch!
Check out the website: https://palomajacobophotography.com/
Instagram: https://www.instagram.com/palomajacobophotography
Facebook: https://www.facebook.com/palomajacobophotography/