Gatsby Quinceanera Party
Today I have a Gatsby Quinceanera Party in San Diego for you. From getting ready to photo shoot at San Diego County Clerk's Office and the Quinceanera party at Silverado Ballroom in San Diego.
First of all the amount of work and planning that this family put into the Gatsby theme was unbelievable. From the invitation to the outfits and all the decorations in the Hall all on gold and black, everything was on point.
Quinceanera Getting Ready
I will start by sayin that the dress choice was absolutely perfect! If you don't like super puffy dresses you don't have to wear one for your Quinceanera, wear something that goes with your personality because honestly the most important part of your Quinceanera is for you to feel beautiful!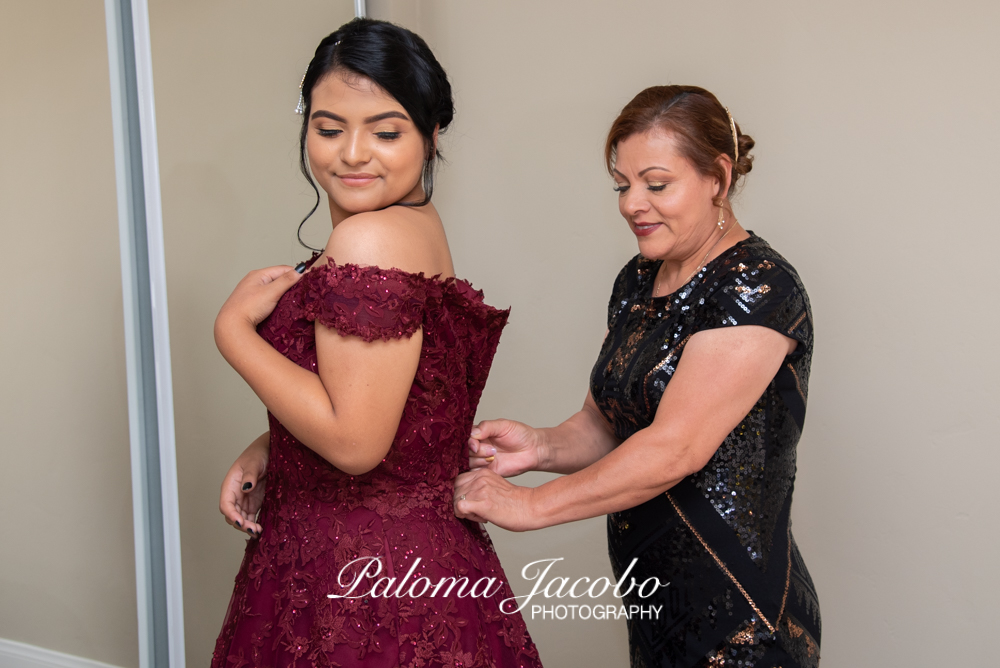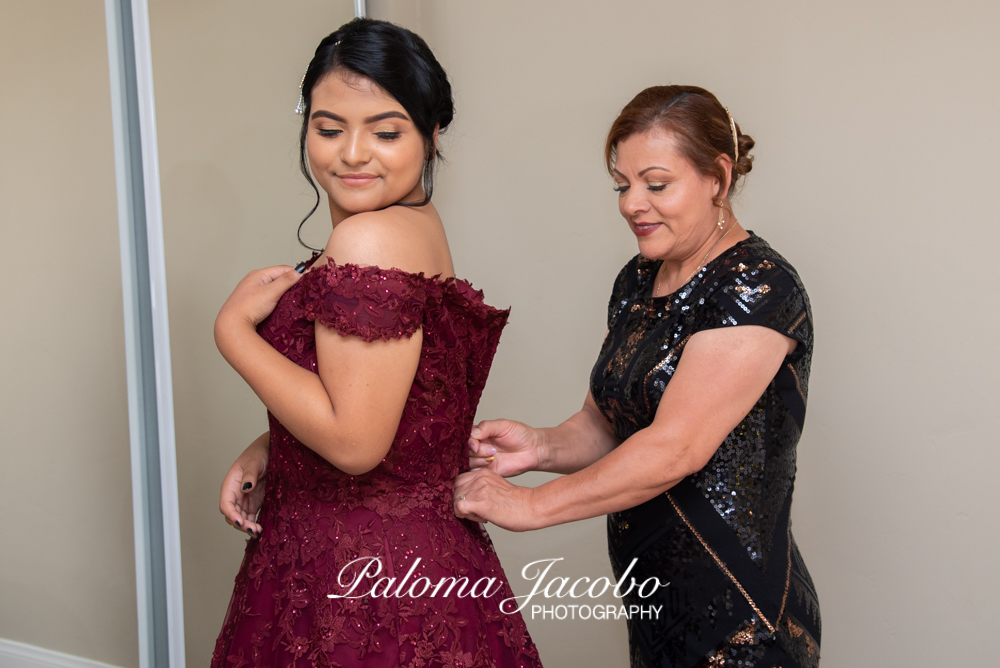 Accessories were very timeless and classic; she went with a natural flower bouquet and I think everything matched the Quinceanera Gatsby theme.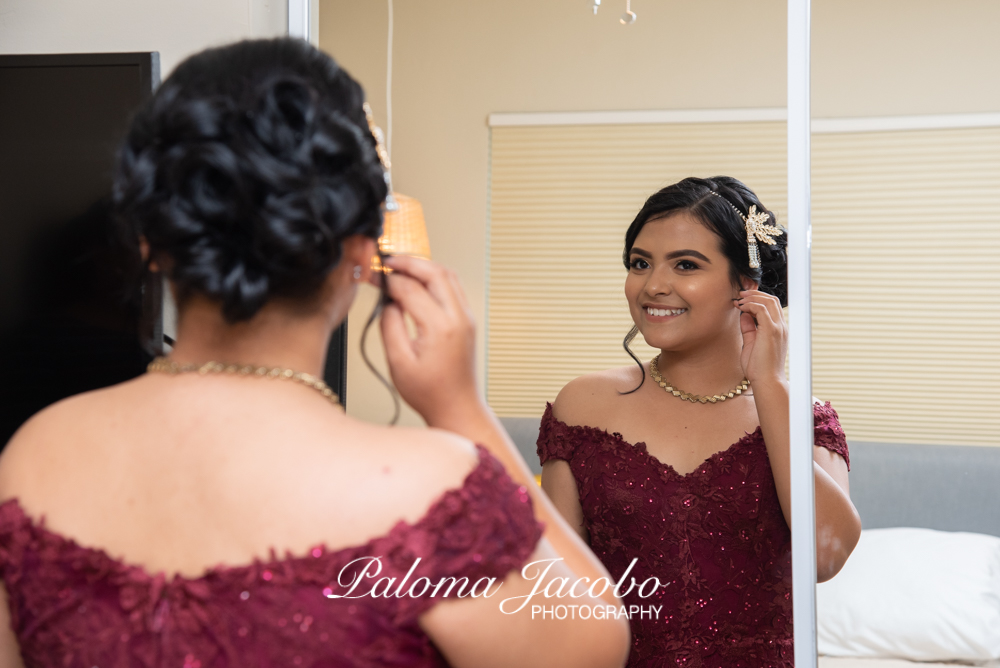 I always like taking some time to take some portraits after the Quinceanera is ready and of course we include family.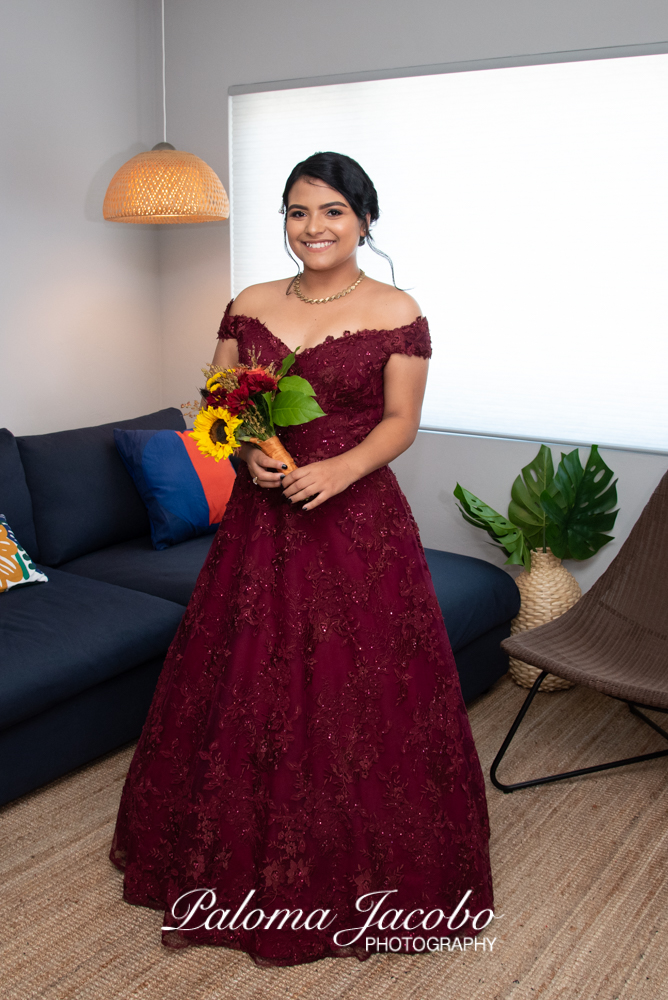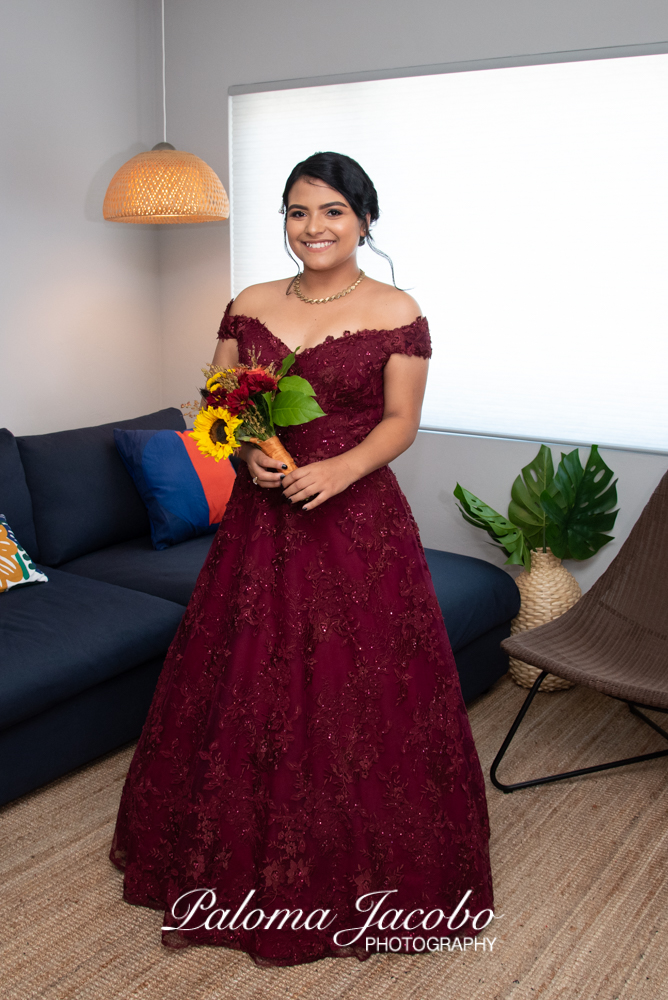 Gatsby Quinceanera Photo Shoot
The Quinceanera photo shoot was outside of San Diego County Clerk's Office. The building matched the Gatsby theme so it worked out perfectly.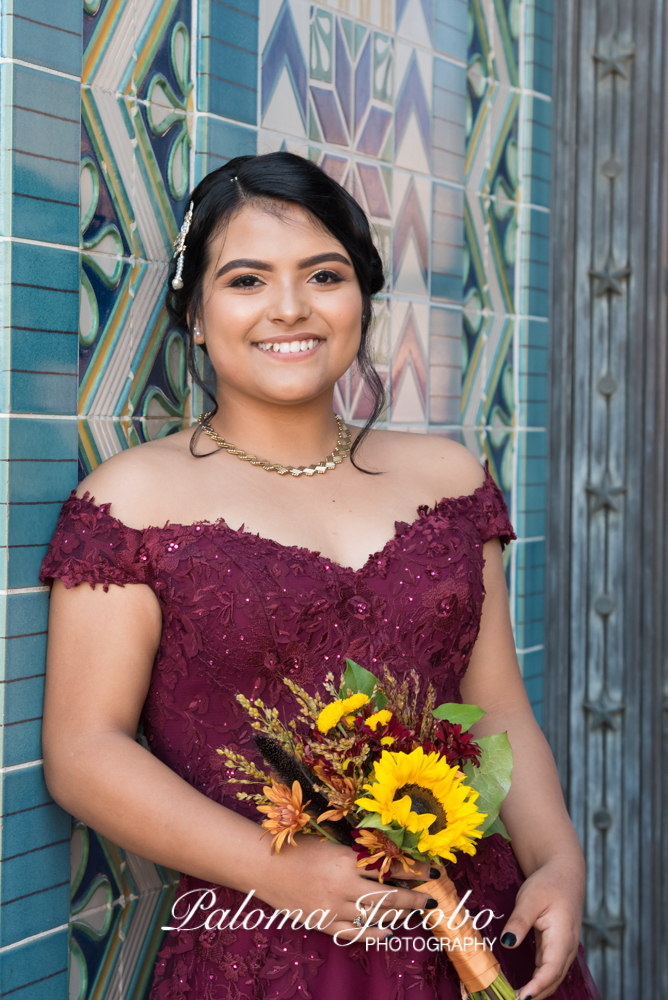 The fountain it's also a beautiful spot for pictures.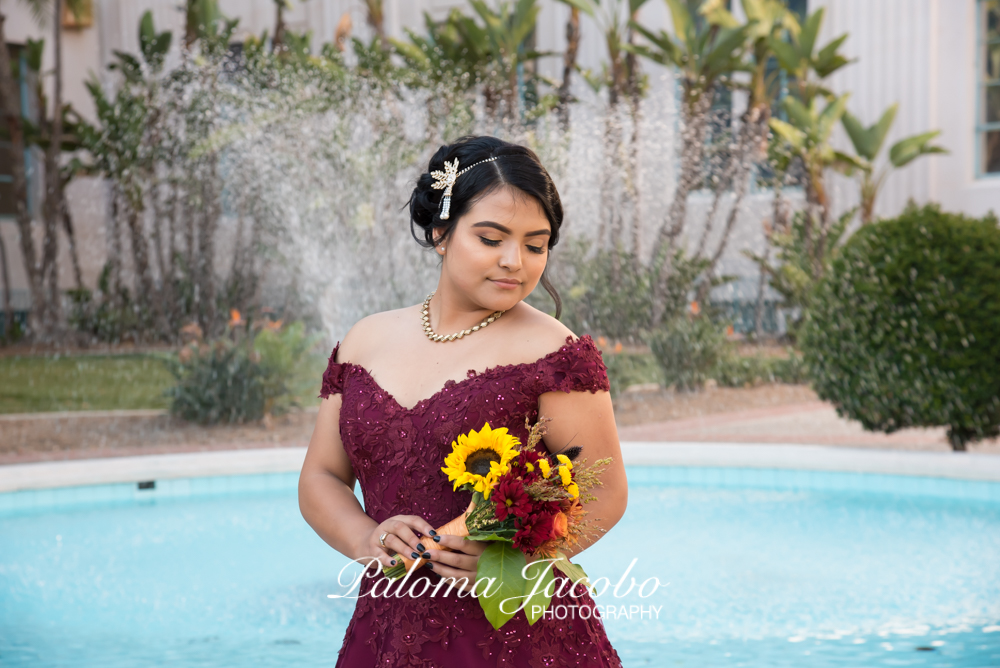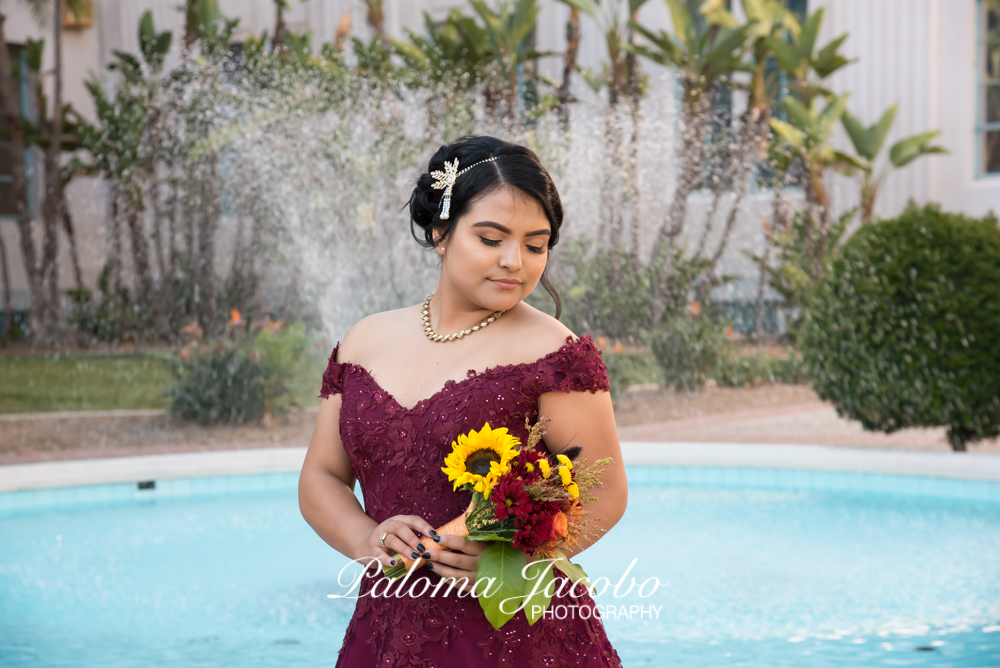 She had 4 Chambelanes plus the main Chambelan.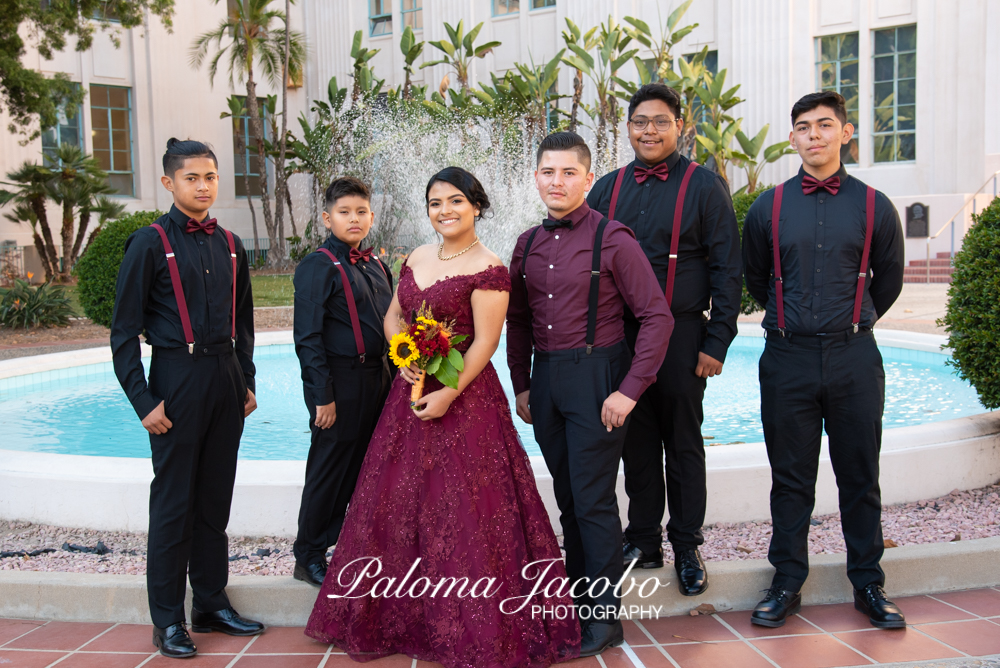 Gatsby Quinceanera Party
The Party was held at the Silverado Ballroom in San Diego. And OMG Check out all the gatsby themed quinceanera decorations
Decoration was made by Perpuly Event, click here to see more of their amazing work in San Diego.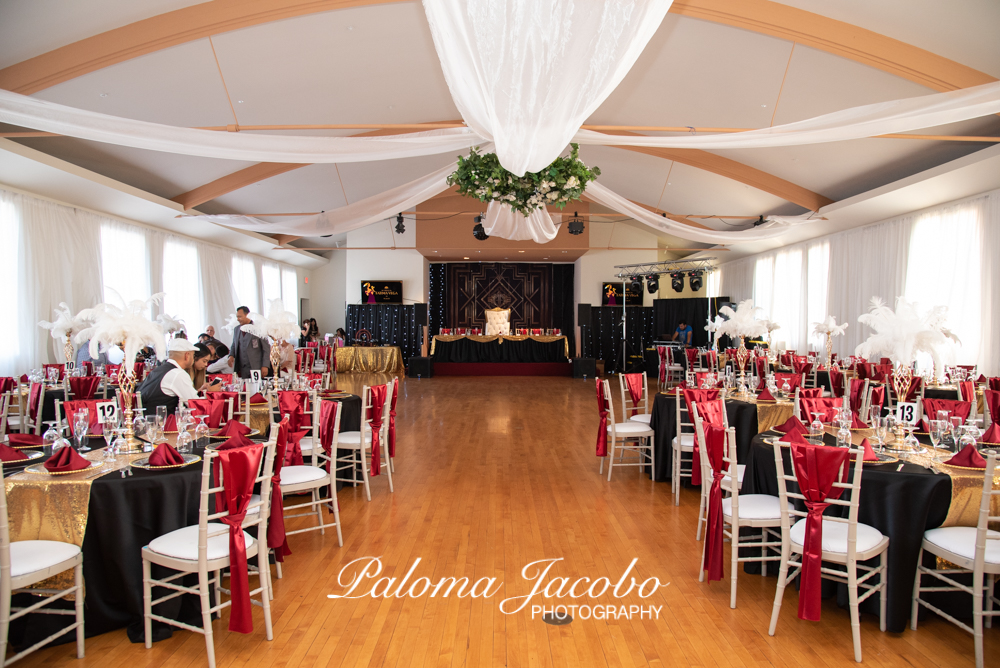 A pretty cool thing about the Silverado Ballroom is that they setup a red carpet outside for the guests and the Quinceanera. I mean look at this entrance: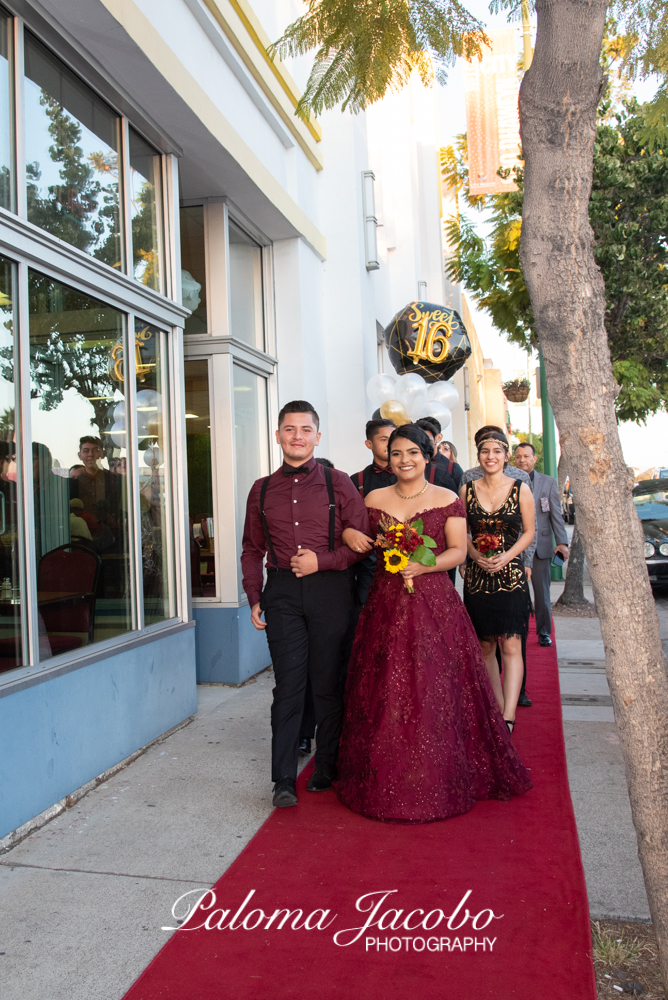 Here you can see the main Quinceanera traditions: crowning, change of shoes, doll, vals, surprise dance and toast.
If you are looking for guidance to create your Reception timeline click here to check out the blog post or Click here to watch the video.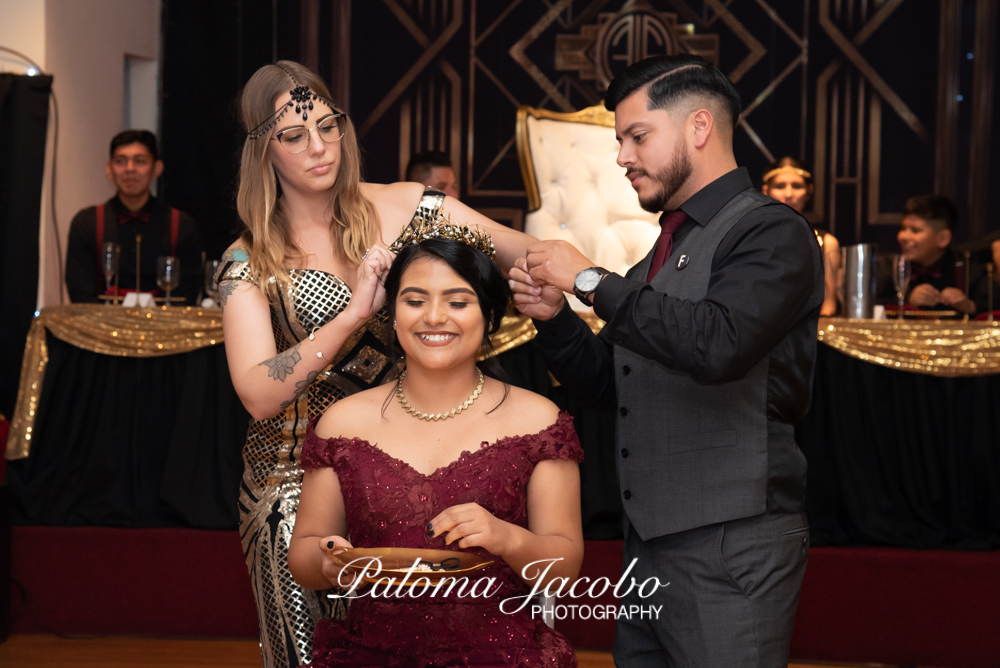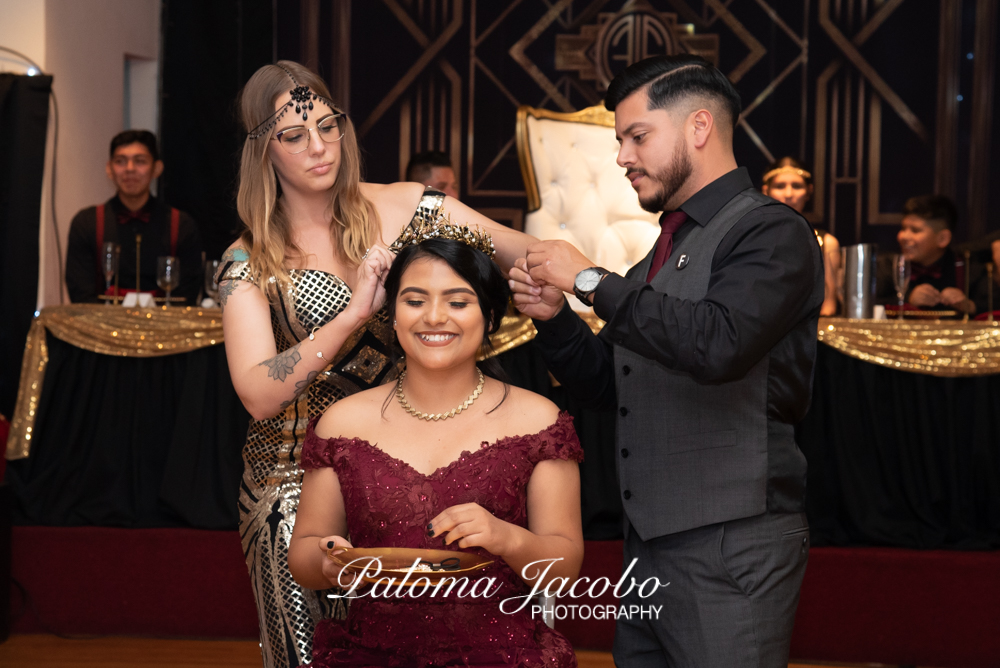 This is a perfect example of a Quinceanera doll that looks super cute. Remember, you don't have to get the traditional quince doll.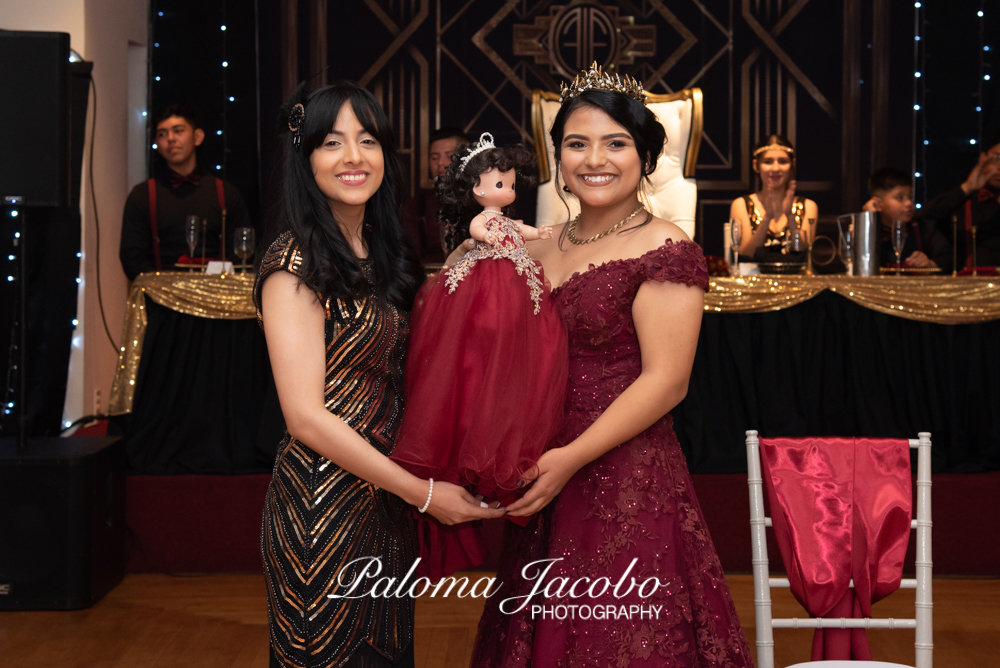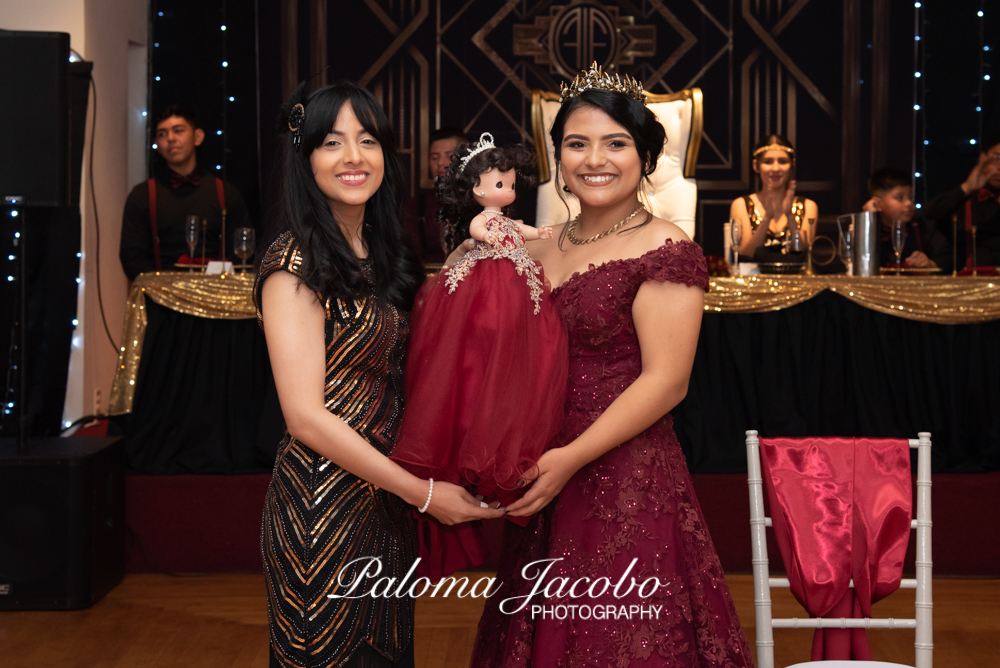 This is the Main Quinceanera Vals or Main Quinceanera Waltz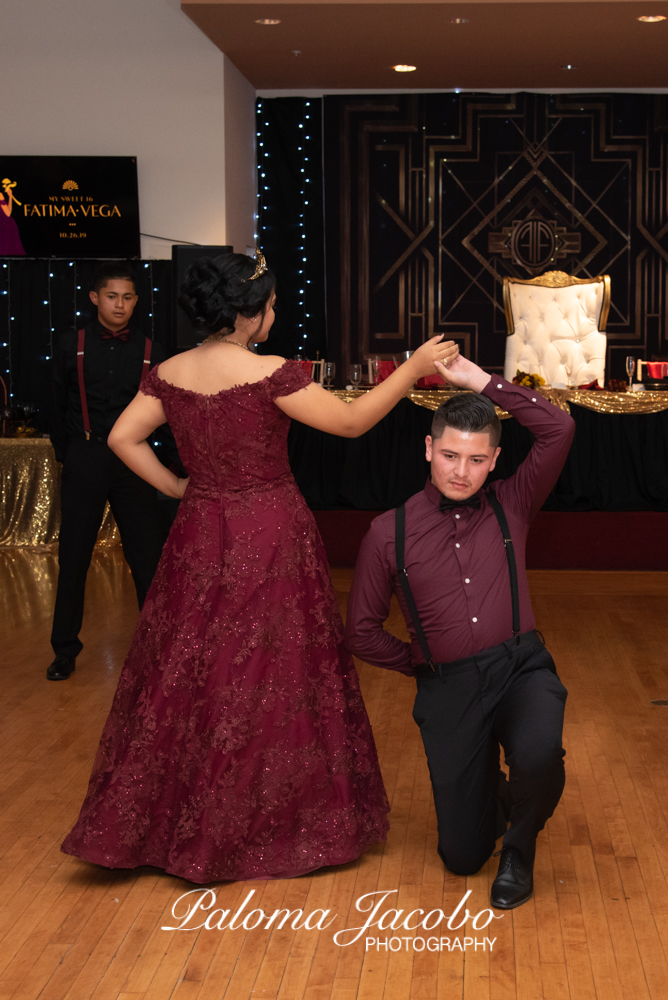 This is part of the toast and I absolutely love how genuinely happy the Quinceanera looks here.
The Quinceanera Suprsie Dance was of course a Gatsby themed one! and the dress was the perfect outfit for the dance, look at the gold details.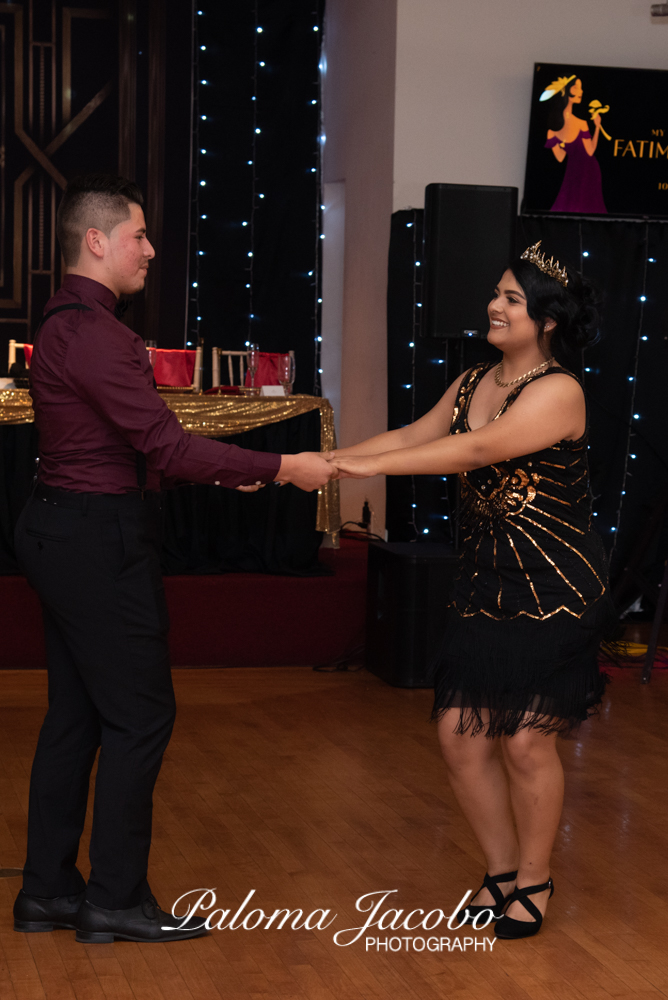 Chinelos at a Quinceanera
One more super cool thing about this Quinceanera is that after the surprise dance she delighted her guests with a Chinelos performance.
Those are traditional Mexican costumed dancers, check out the costumes: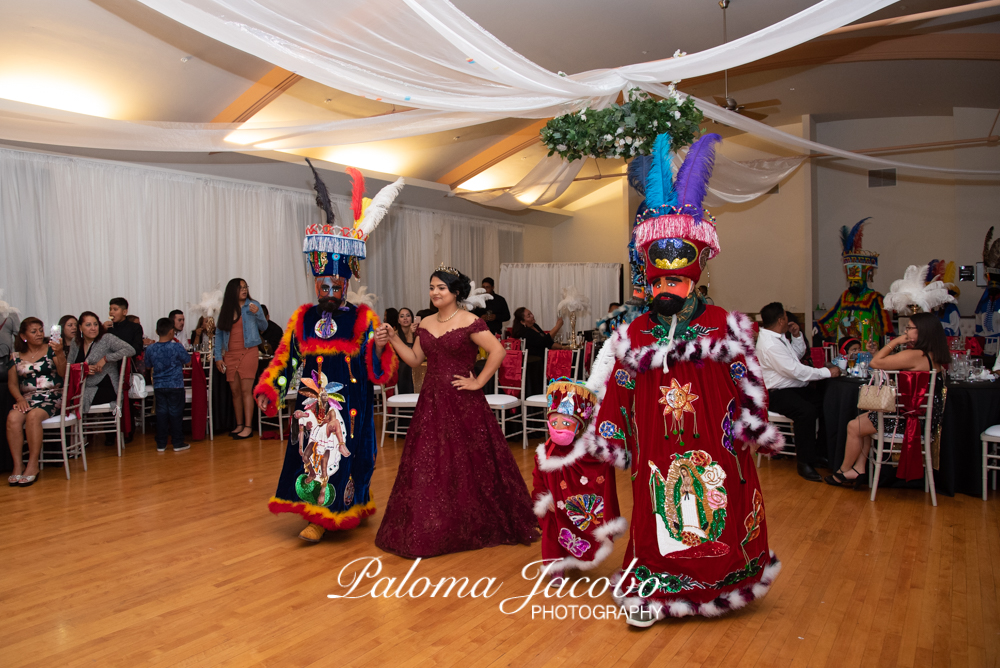 I hope you liked this Gatsby Quinceanera Party, if you would like to watch a video recap click here to watch the YouTube video.
Are you having a Gatsby Quinceanera Party? Let me know in the comments.
And if you are looking for a Quinceanera Photographer or Videographer in San Diego, CA get in touch!
https://palomajacobophotography.com/quinceaneraphotography
I'd be delighted to document your super special Quinceanera!