I was honored to photograph this Quinceanera last summer at the Royal Banquet Hall in Miramar in San Diego, CA.
The Hall is absolutely gorgeous and everything was perfectly taken care of, from table clothes to lighting.
QUINCEANERA GETTING READY
We started out with the Quinceanera getting ready.
A super nice detail about the Royal Banquet Hall is that there is a room where the Quinceanera can comfortably get ready.
She can also rest and take breaks throughout the party.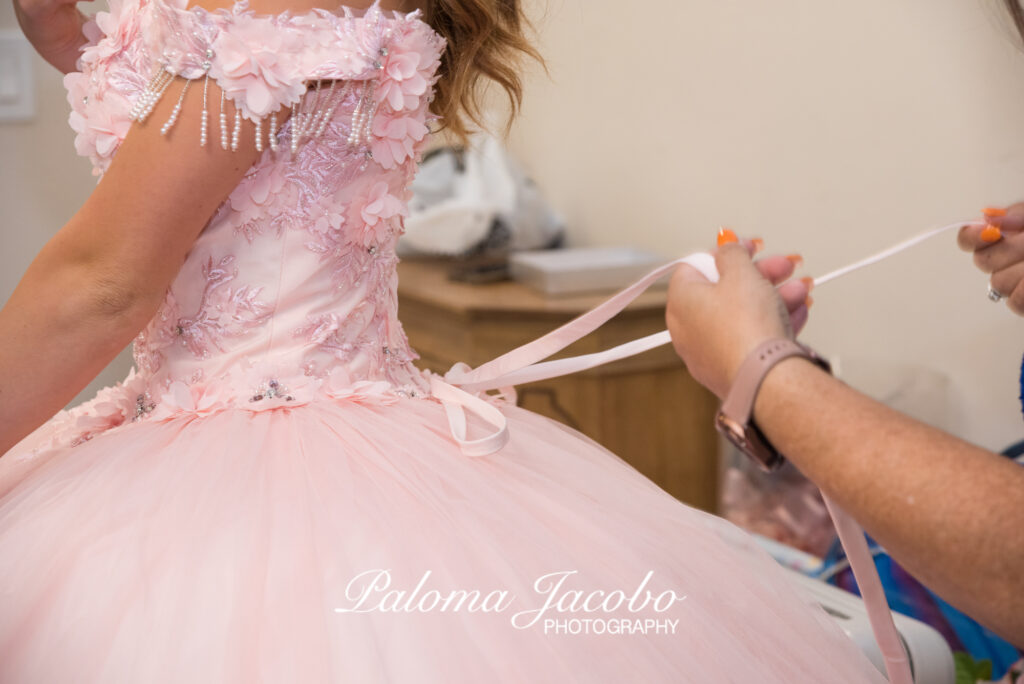 Once the Quinceanera was ready, she walked out of the room and the first person to see her was her Grandma, what a beautiful moment to share with your abuelita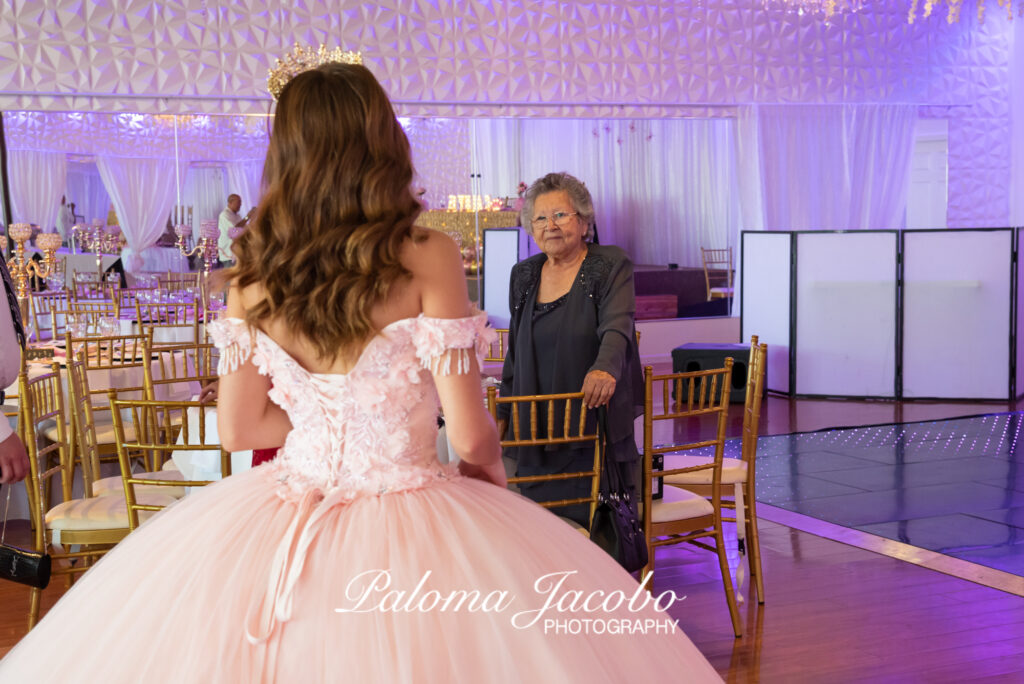 The Quinceanera's mom did an amazing job with the super cute decor. You can see the main table setup here and this is the background I decided to use to take some pictures of the Quinceanera with her bouquet.
ROYAL BANQUET HALL DECOR AND SETUP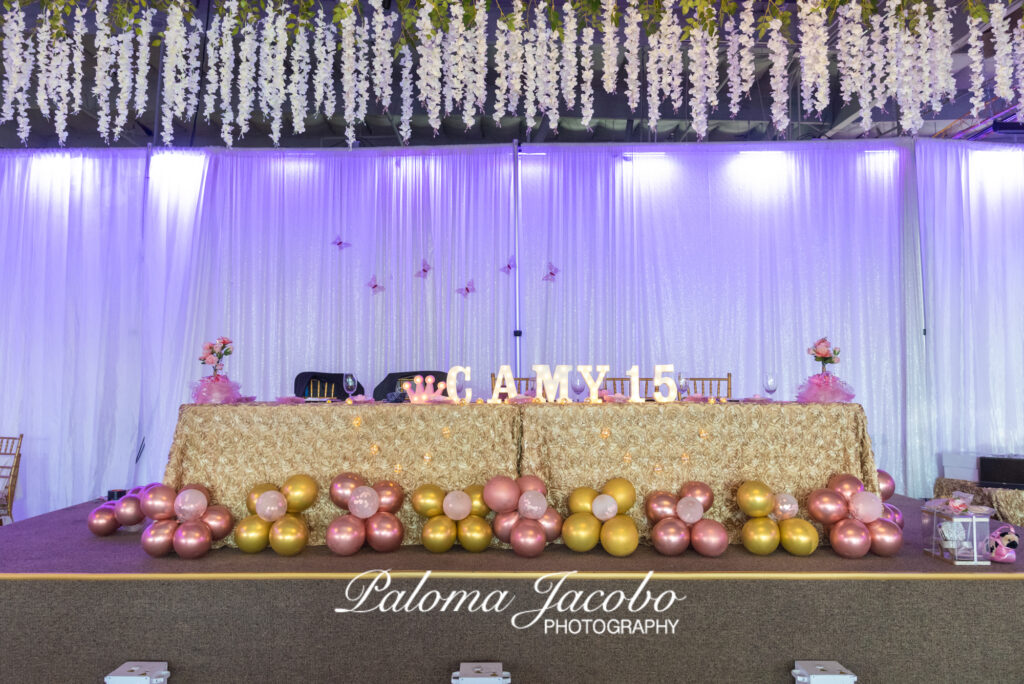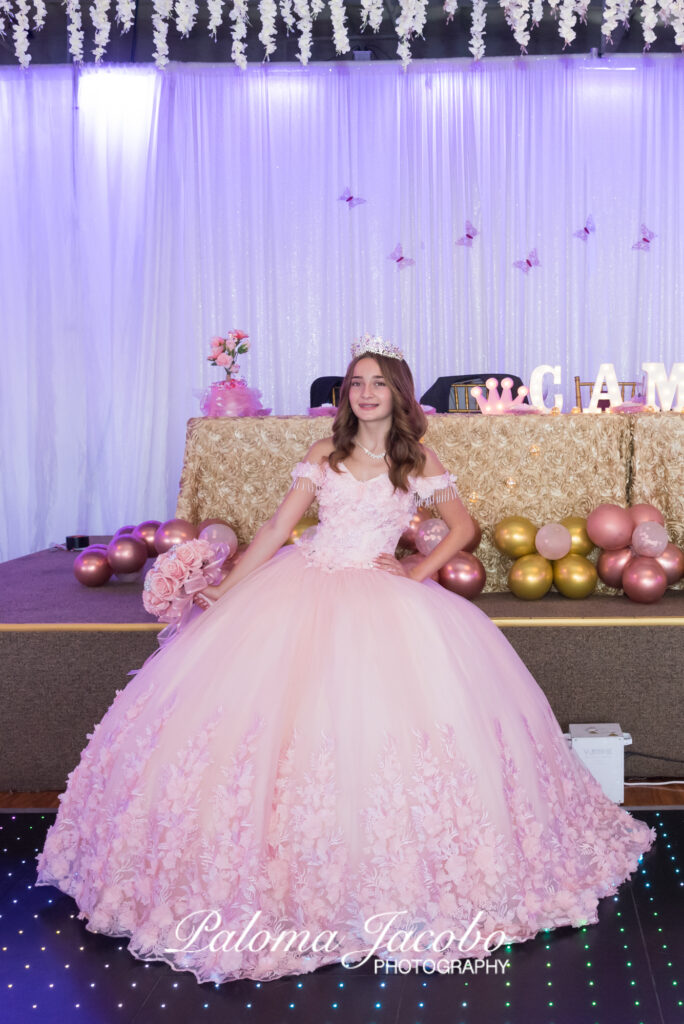 All the Quinceanera decor was in pink, white and golden. Here are some pictures of the table setup and layout: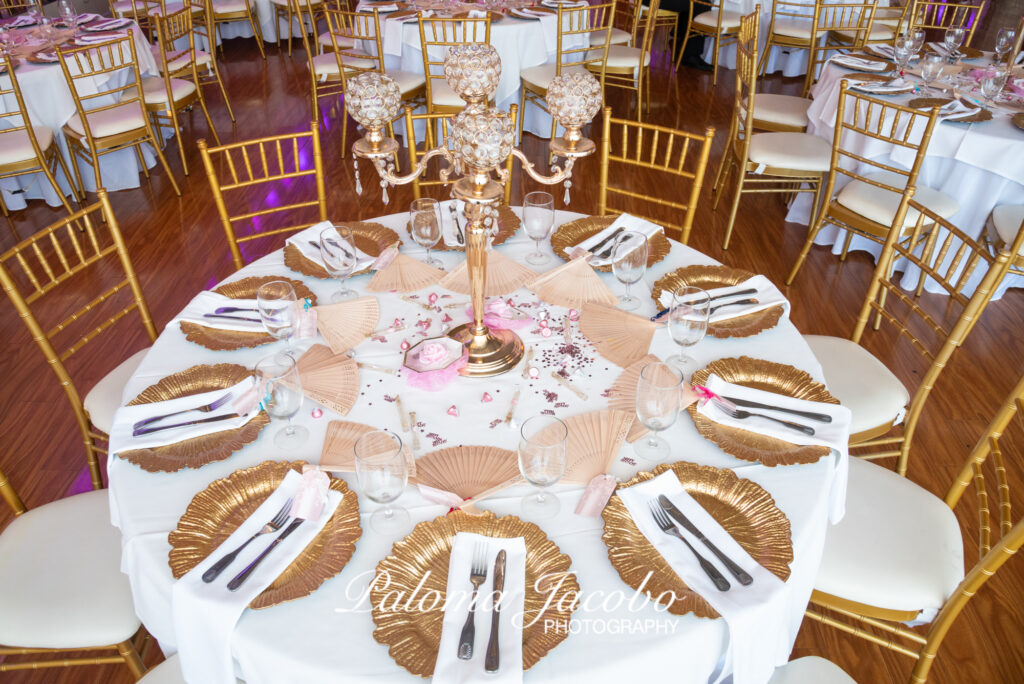 If you are looking for more inspiration for Quinceanera decorations in pink, check out this Pinterest board.
This is the table setup by the entrance at the Royal Hall Banquet, you can totally personalize the area and make it really resonate with your Quinceanera.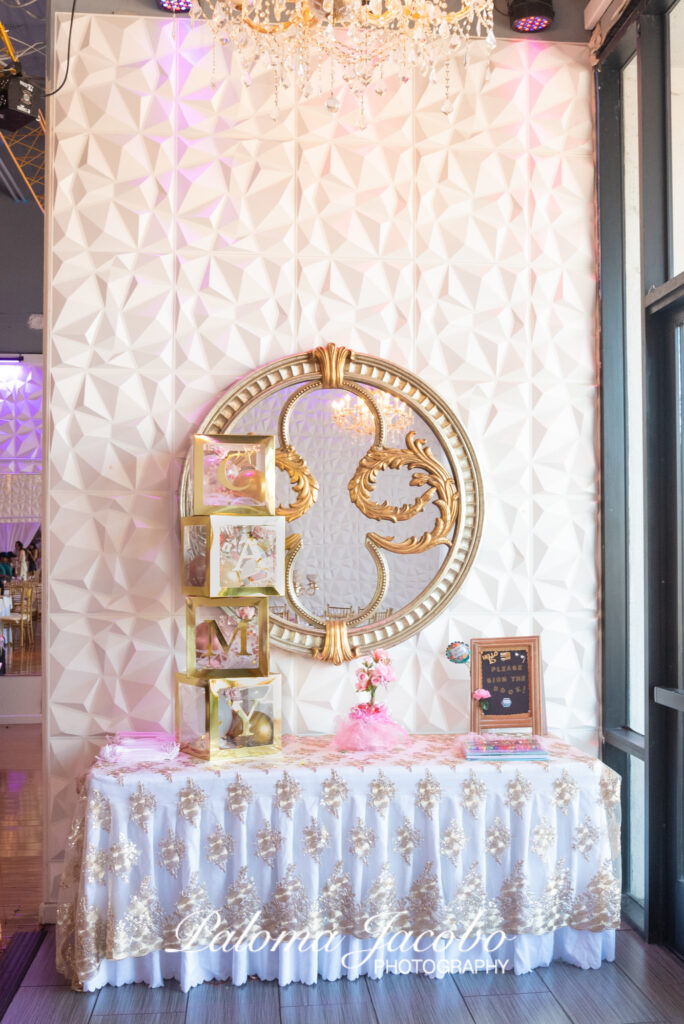 This is the Quinceanera candy table, it was filled with delicious Mexican treats, candy and desserts. Check it out: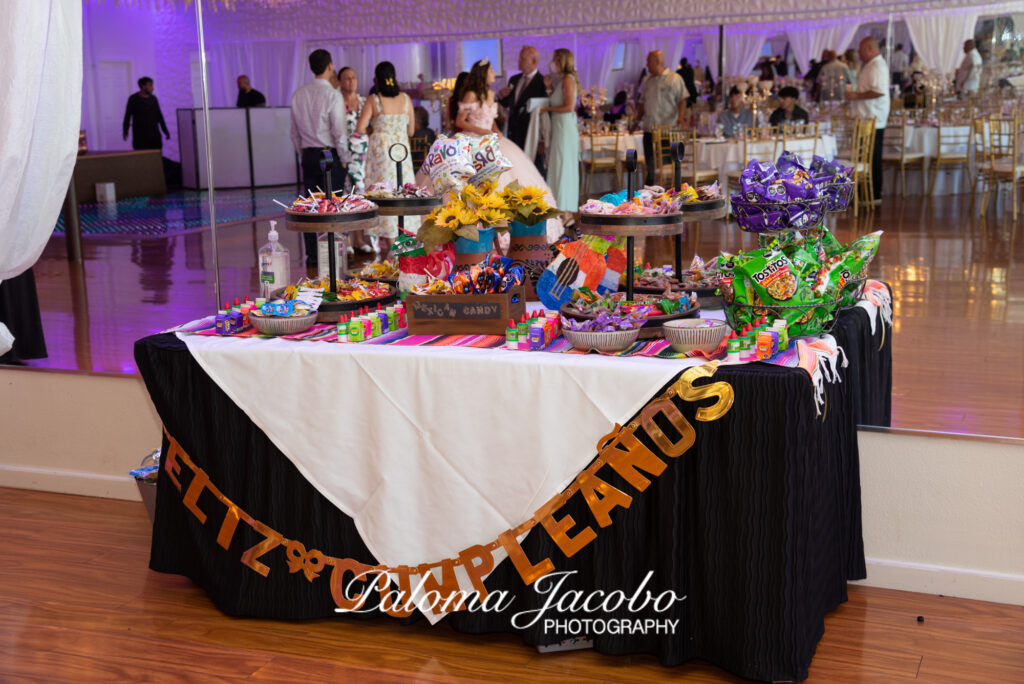 The Quinceanera cake was a beautiful 3 tier cake, decorated with pink flowers that match the Quinceanera's dress prefectly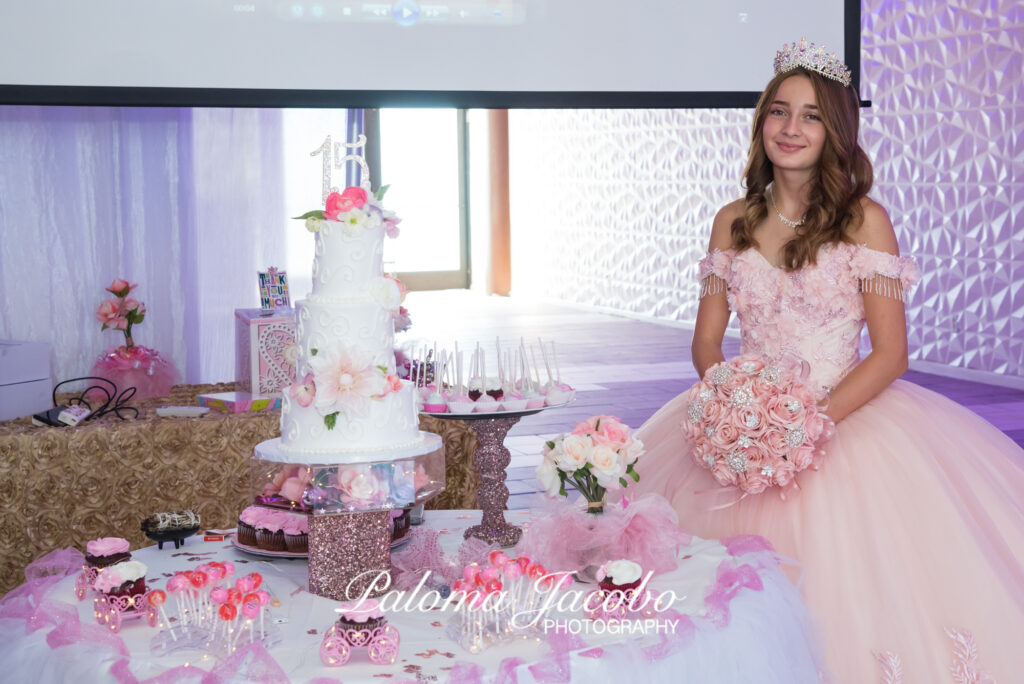 MARIACHI WITH QUINCEANERA
The mariachi arrived later and made their grand entrance playing the traditional Mexican song: Las mananitas.
The Quinceanera also danced with her dad while the Mariachi was playing. This is such a great idea! and a perfect photo opportunity.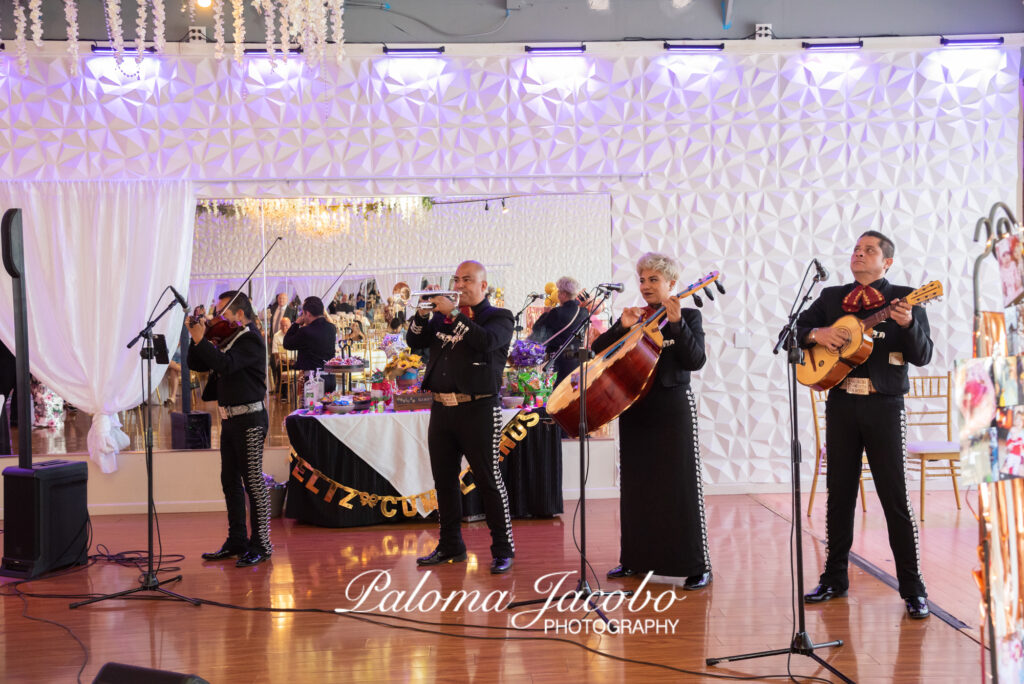 Now let me show you the beautiful layout of the Royal Banquet Hall, look at how gorgeous this place is!!!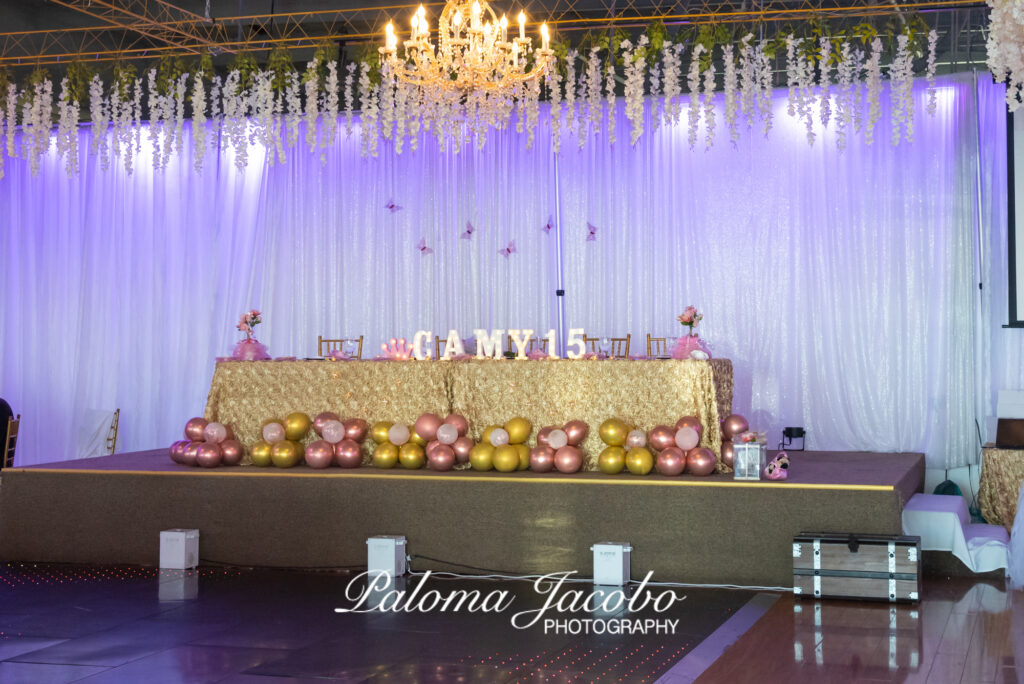 And here is the buffet table and some closeups of the delicious food served at the Quinceanera party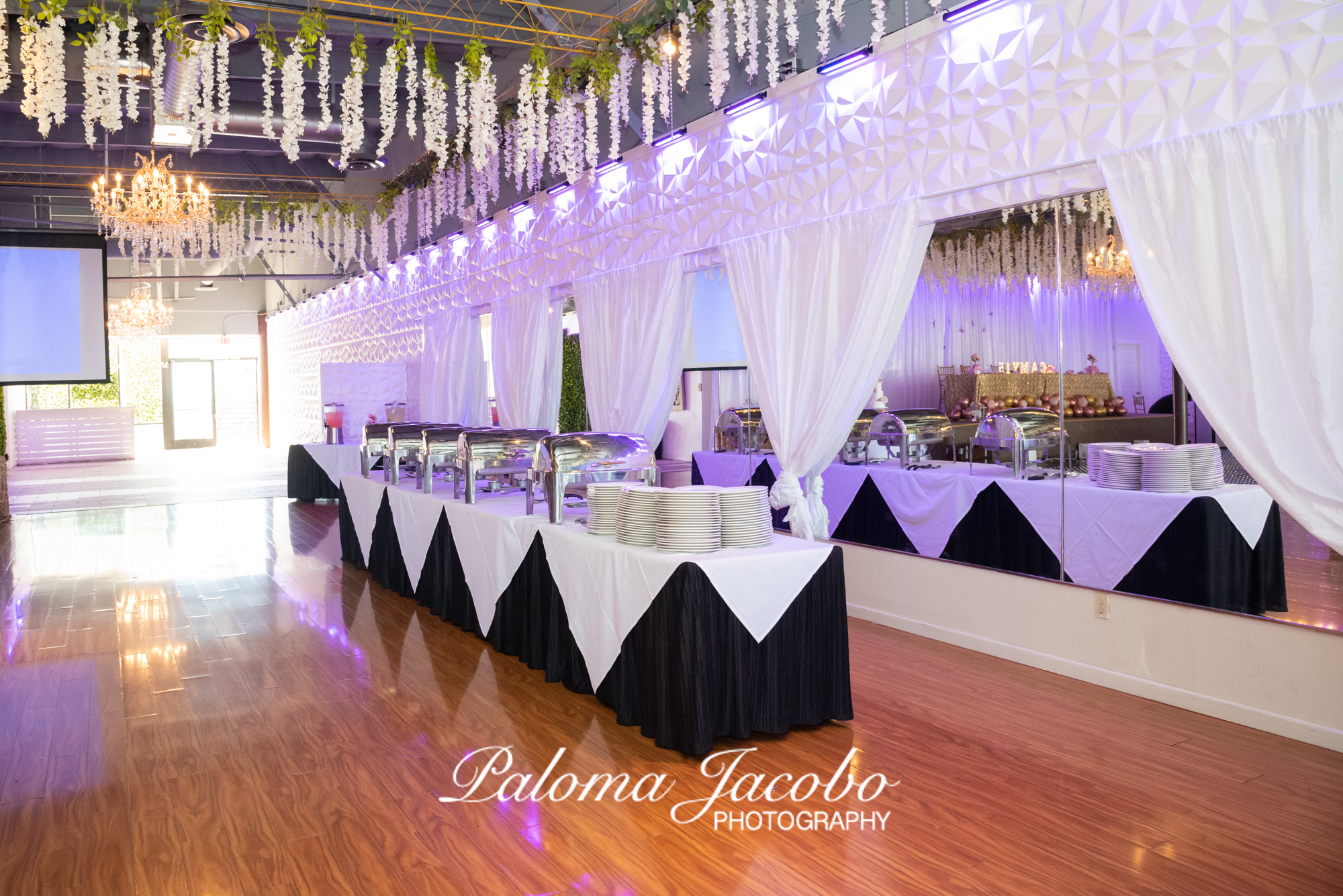 QUINCEANERA DANCES AND TRADITIONS
After dinner the Quinceare Traditions took place. The traditions include: Change of shoes, crowning, speeches, dance with mom and dad and the first Dance to open the dance floor.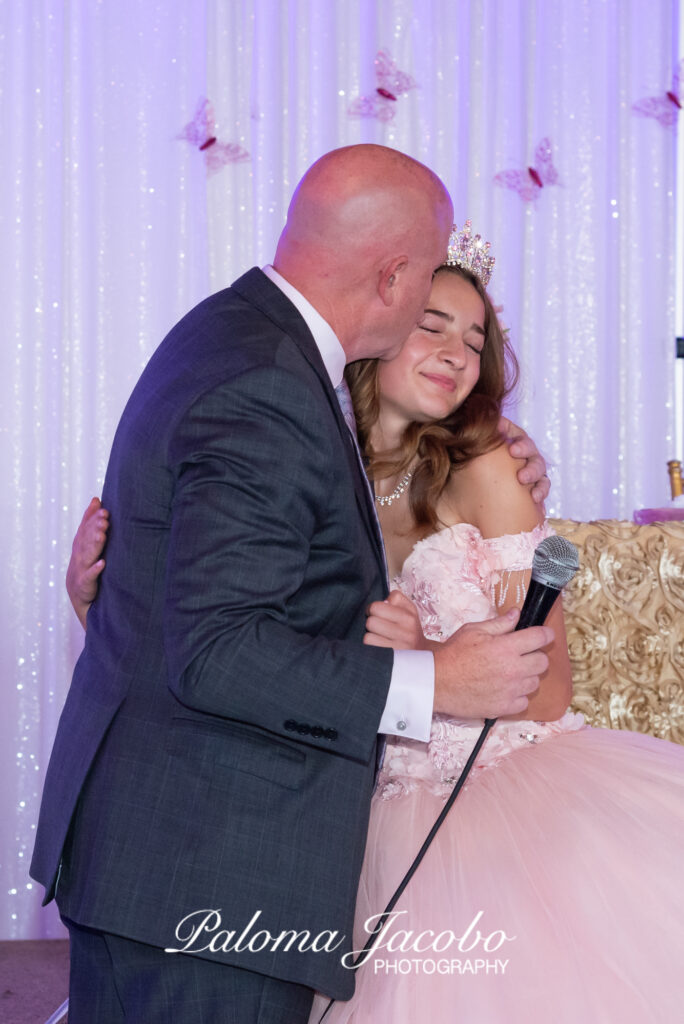 During the Quinceanera's first Dance cold sparks were used. This is an additional effect that has gained a lot of popularity and that is seen quite often in Quinceanera parties now, I absolutely love the effect and look they create.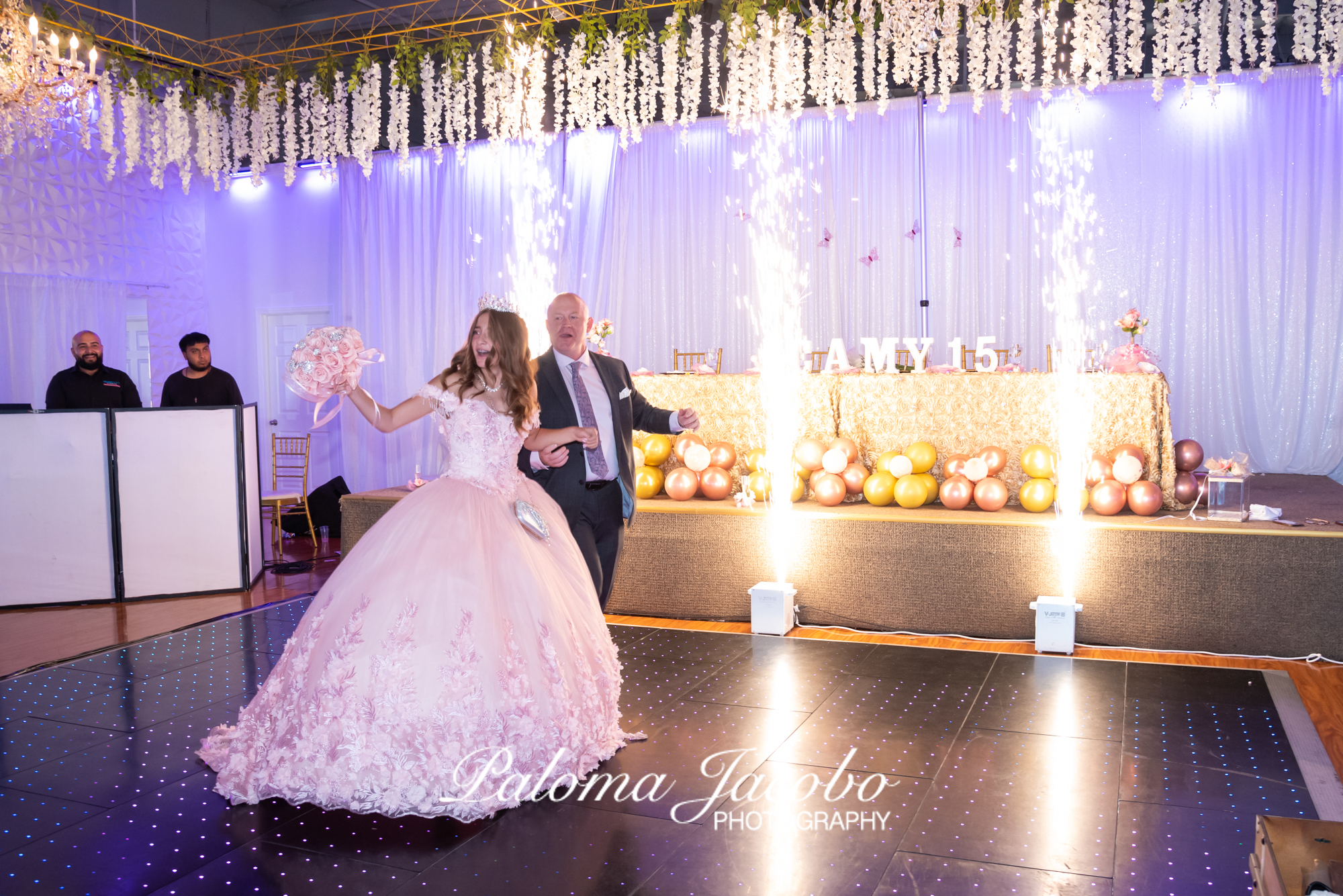 After the first dance the Dance floor was officially open so all the guests could join the Quinceanera and dance the night away.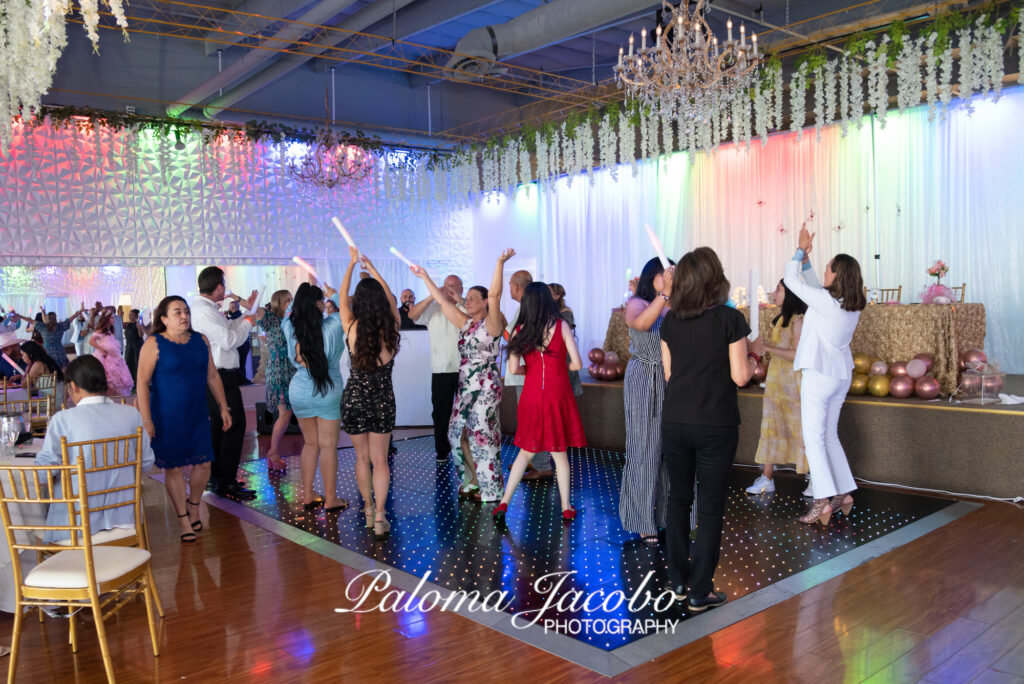 If you are planning your Quinceanera, check out this blog post where you can learn how to create a timeline for your Quinceanera dn the exact order of events at a Quinceanera Party.