Having a sweet 16 party is even more fun with the addition of quinceanera traditions. You don't have to decide between both, you can have the best of both!
Quinceanera Getting Ready
The day started with the Quinceanera getting ready. The navy blue dress was an absolute showstopper. The silver Quinceanera crown and accessories were the perfect finishing touches to her ensemble.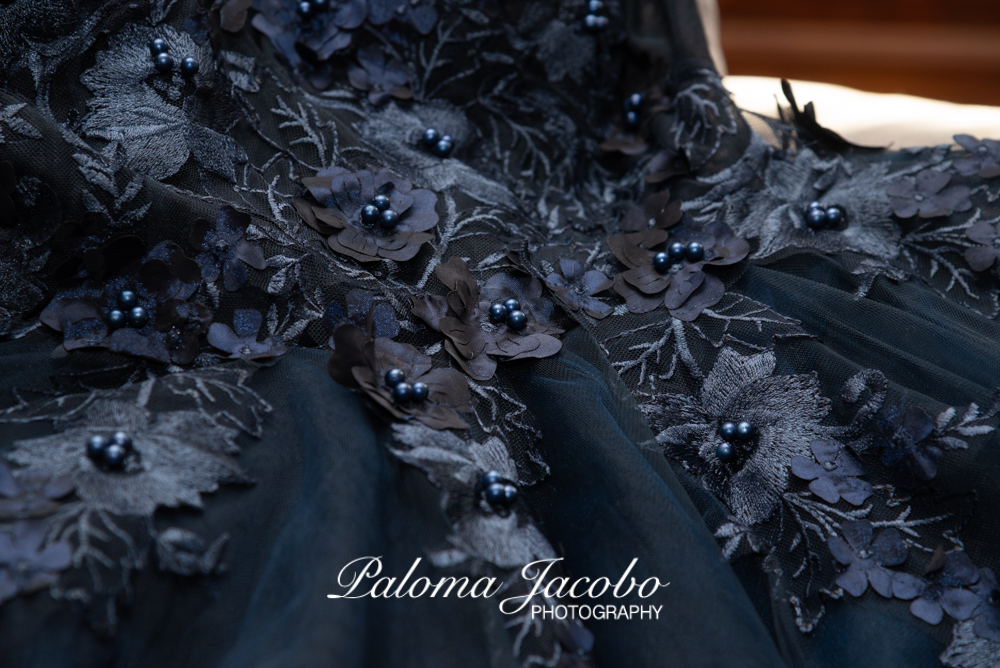 This was her day, and with the help of her beautiful accessories, she was ready to make it a day to remember.
Sweet Sixteen Party with Quinceanera Traditions
The Hall decorated for the sweet sixteen party shimmered with blue and silver colors, accented by natural flowers in white, pink, and red shades.
The walls were draped with white curtains, which reflected the light and created a dreamy, ethereal atmosphere.
Tables were adorned with centerpieces of white, pink, and red flowers, delicately arranged in vases and floating candles.
The stage and dance floor was the centerpiece of the room, decorated in blue with a gigantic screen with the Quinceanera's name.
As she entered the room, the Quinceanera was filled with awe at the beauty of the decorations. It was a magical setting for her special day, and she knew that it would be a celebration she would never forget.
They had a large 16 by the candy table which was filled with delicious desserts all in white and blue to match the Quinceanera colors.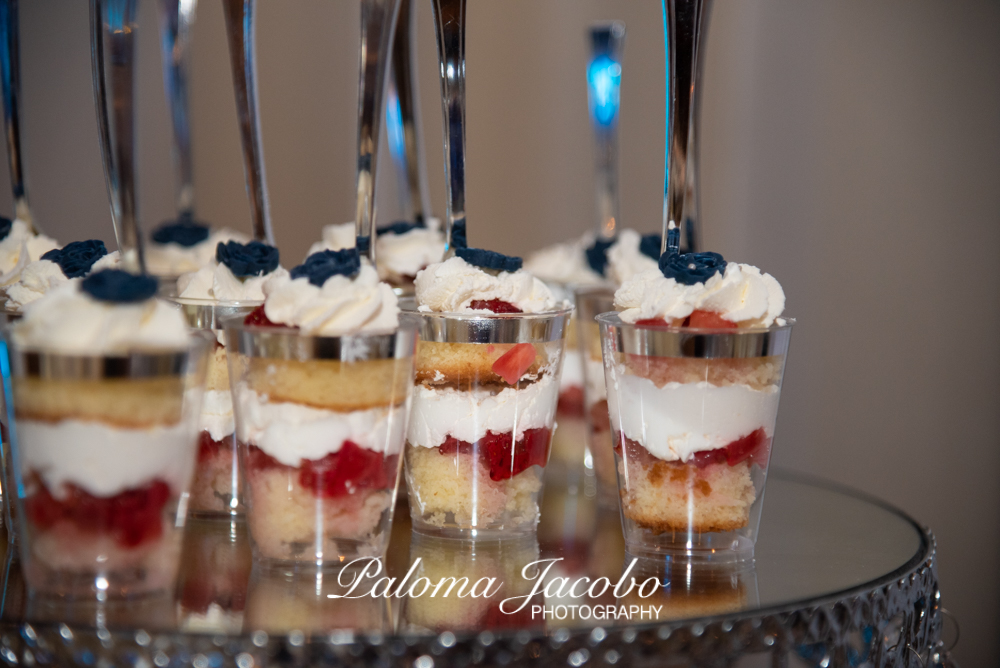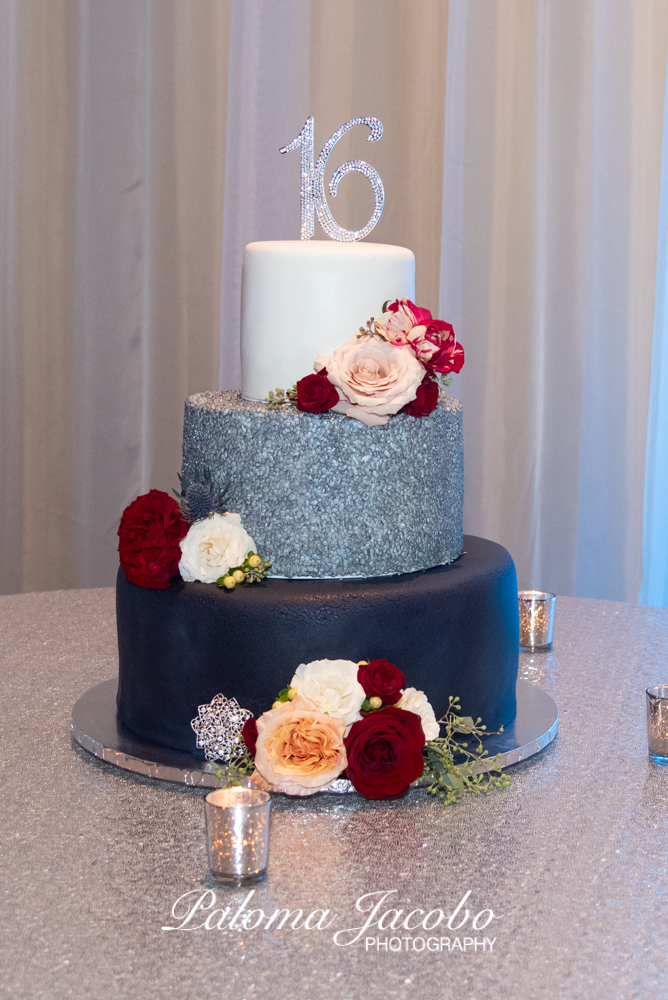 Sweet Sixteen Party with Quinceanera Ceremony
The Quinceanera had a Ceremony at the same venue, she was accompanied by her parents and padrinos.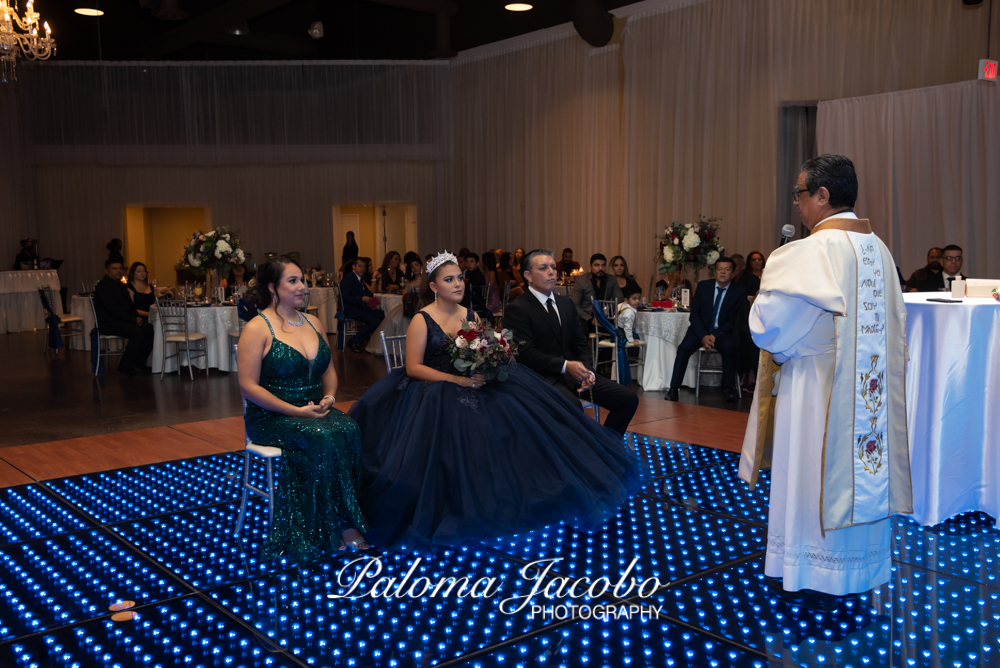 Of course, even though it was a sweet sixteen party, it is traditional to have a Mariachi band playing during dinner to entertain the guests on Quinceaneras.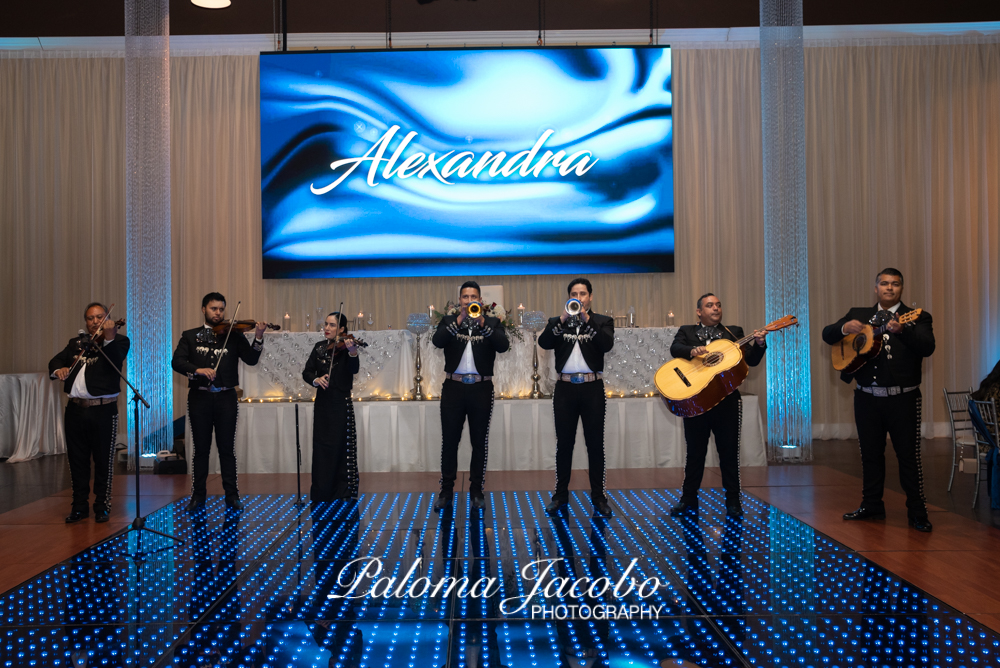 The evening continued with the display of the baby pictures video which is always a very emotive moment for the Quinceanera and her family.
Quinceanera Traditions
Our birthday girl danced the traditional father-daughter Vals which is a must for Quinceaneras.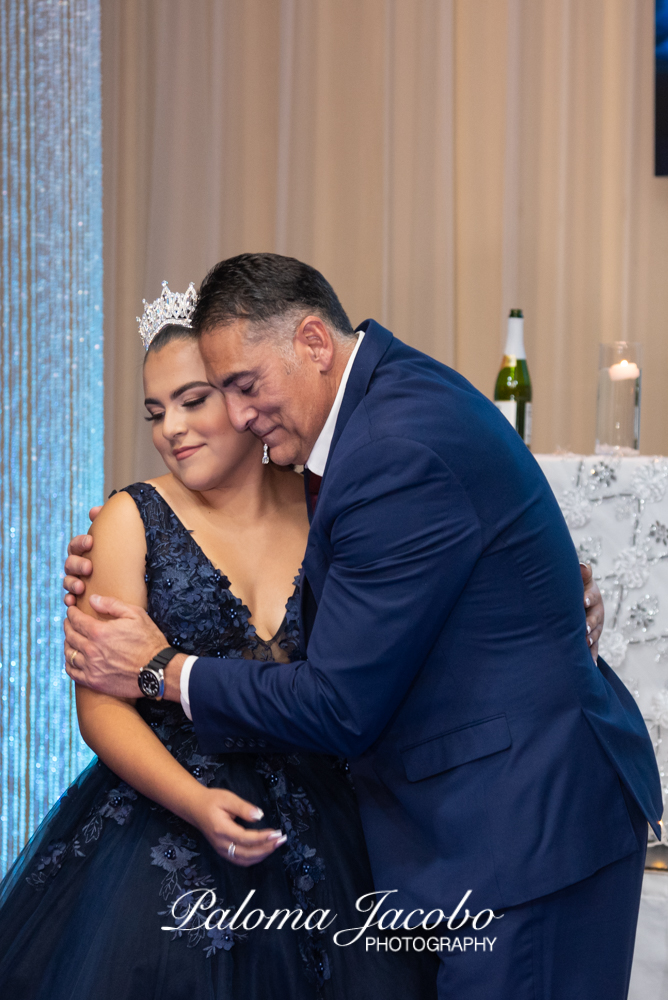 After the Vals, the birthday girl changes to the surprise Dance outfit, a surprise Dance it's also very traditional for Quinceaneras. Here she was accompanied by her cousins.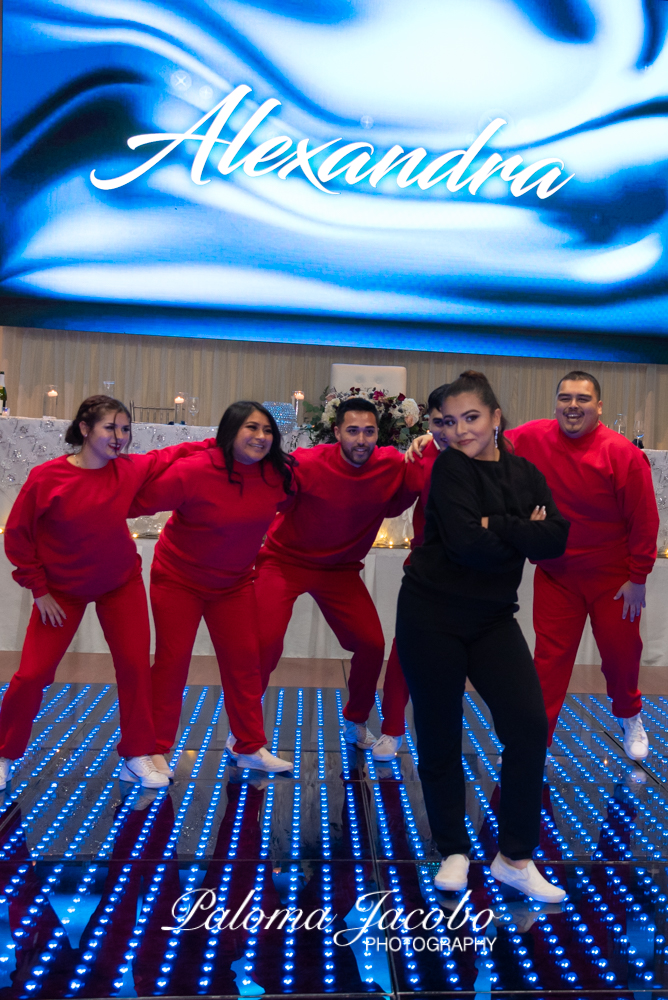 After the surprise dance the party got started and the guests were able to dance the night away!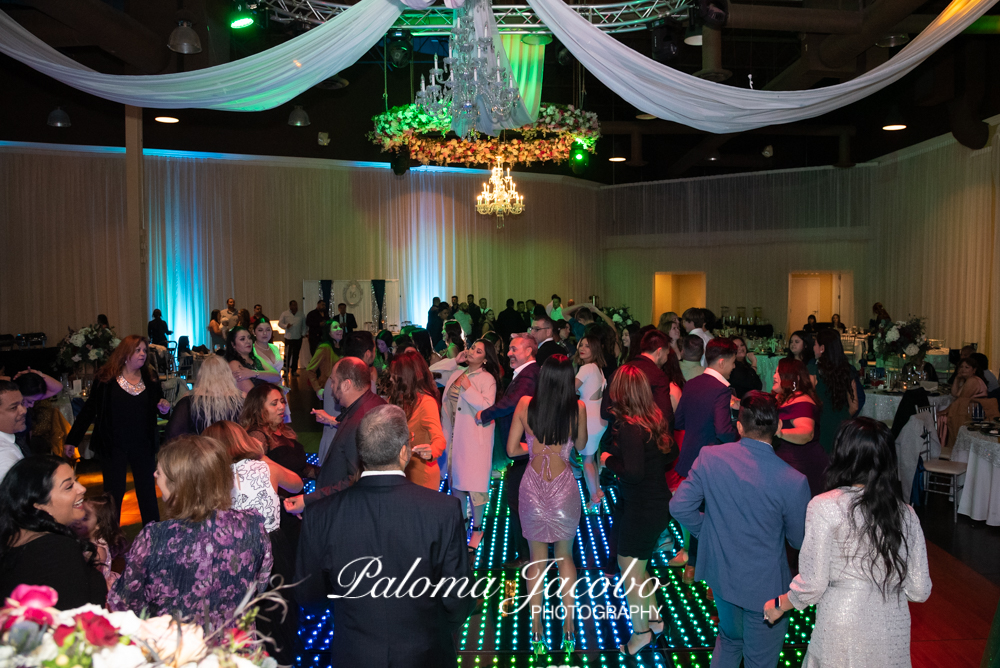 The venue even provided a robot, like a stunt man that danced with the quinceanera and guests. It was such a fun sweet sixteen birthday party!!!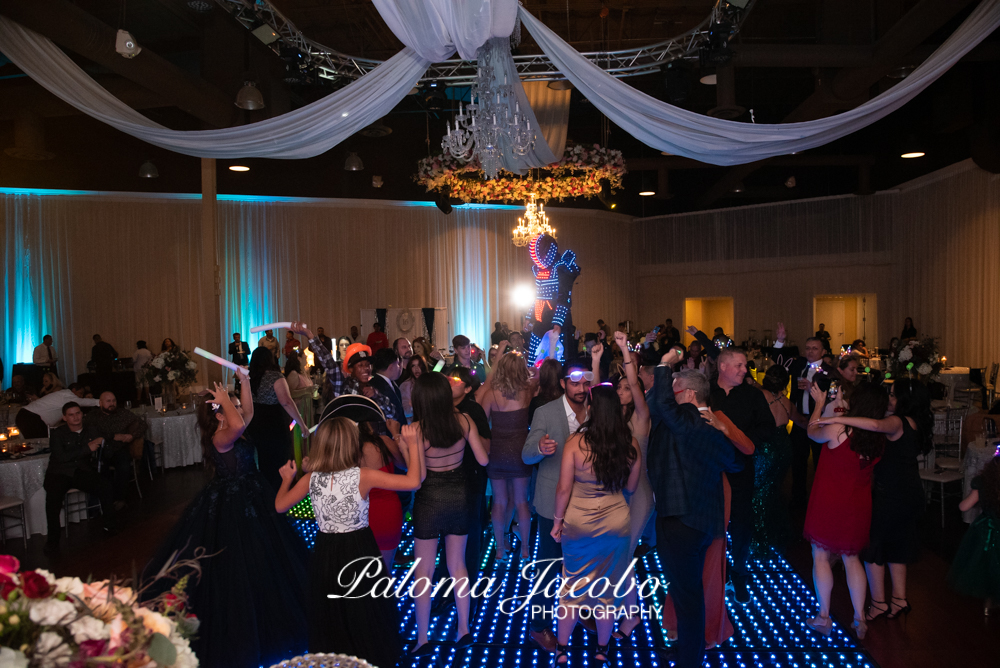 If you are planning your Quinceanera, I recommend you to check out this blog post about a Pre-Quinceanera photo shoot.