In today's blog, I'm going to give you five tips for your Quinceanera.
If you are new here my name is Paloma I am a Quinceanera photographer. Welcome to the blog where you will learn everything about a Quinceanera and how to plan one.
Throughout the years I have photographed hundreds and hundreds and hundreds of Quinceaneras.
I have seen things that you have to do and things that you don't have to do. Here is the video:
Tip number 1 for your Quinceanera
Hire professional vendors
Yes, there are a lot of things that you can do yourself but there are other things that you need someone who is experienced. Because a Quinceanera is not something that you can redo.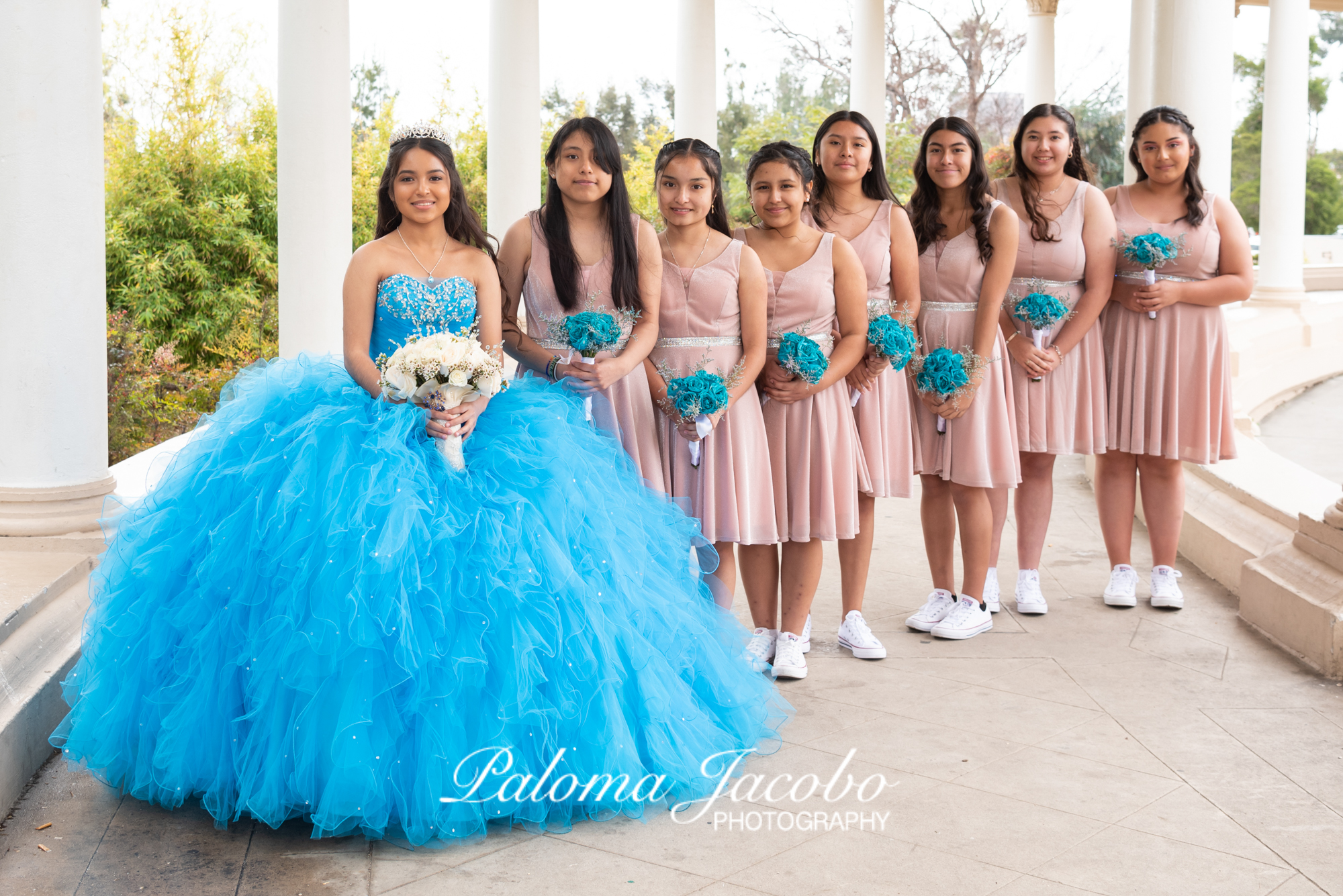 A real big one that I have seen in my industry is: My Tio or my Primo just go a super good fancy camera and I'm just gonna let him do my video and take my pictures.
Then I hear the HORROR stories!!! Pictures are awful, they are dark and blurry.
You definitely will want to hire professional vendors for as many areas as you can.
Tip number 2 for your Quinceanera
Don't do anything that you don't want to do
This includes the traditions like the crowning, the change of shoes, the last doll, etcetera. If there is anything that you don't want to do; don't do it!
There is absolutely no rule saying that you have to do a certain thing for it to be called a Quinceanera.
For example: if you don't want to dance with all the Tios and Padrinos, I don't think you have to do it.
If you don't want to give a speech, if talking in front of people just makes you super anxious; I don't think you should be doing it.
Tip number 3 for your Quinceanera
Do hair and makeup trials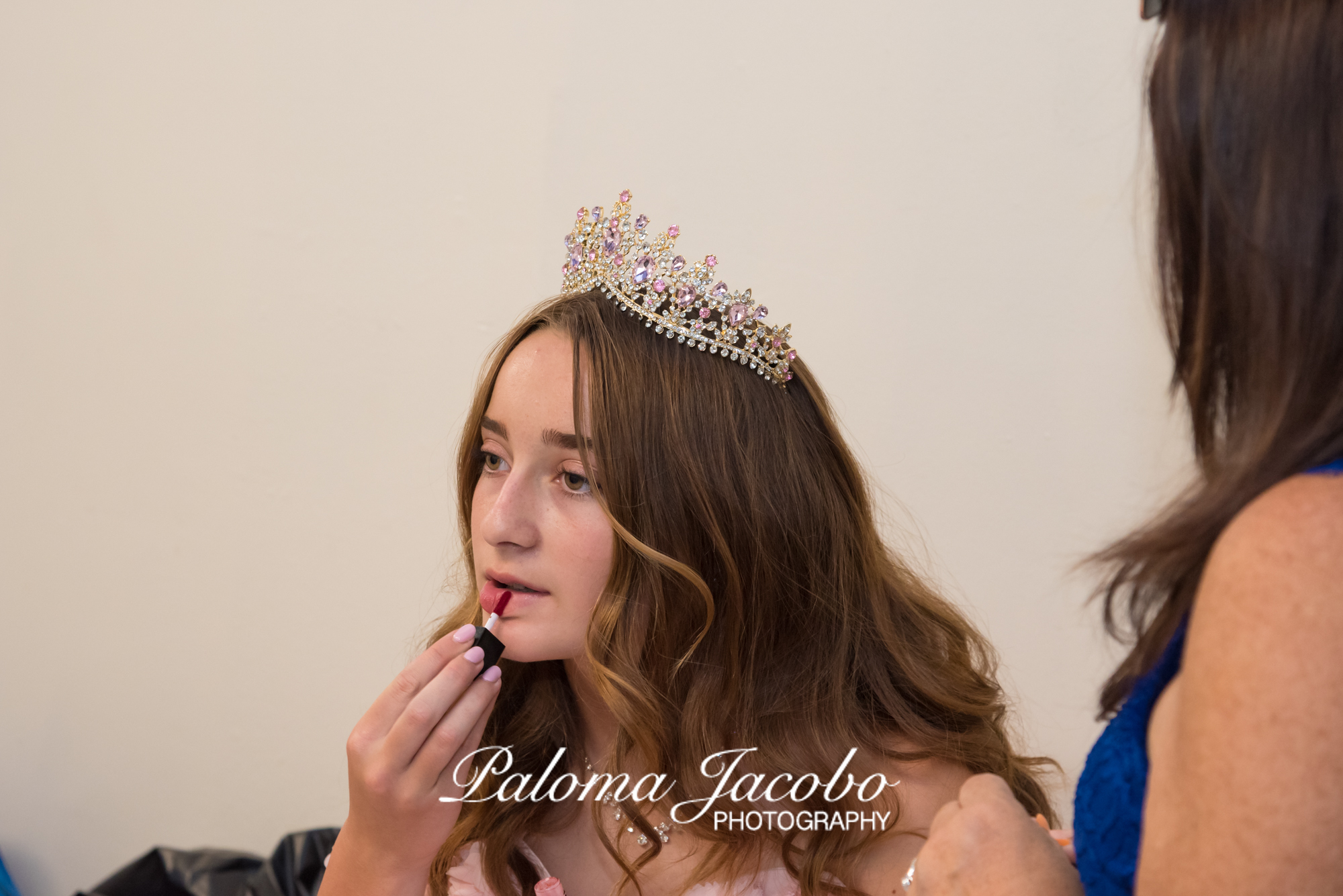 Because if you wait until your Quinceanera day to do your hair and makeup for the very first time and you don't like it. You are going to end up running late, you are going to be in a bad mood and it's going to kind of ruin the whole mood and vibe for the whole day, and there's no need for any of that.
It has happened before, where a Quinceanera doesn't like her hair and makeup for the pre-Quinceanera day and we don't have time to redo it and make it to the location on time so we are going to have to cancel.
In my own experience on my first pre-Quinceanera photo shoot, I freaking hated the hair and the makeup. It was awful!
We still went through with the photo shoot but I Hate!, Hate!, Hate! those pictures. I don't want to see them, I hope they disappear from everywhere.
After that, we looked for a different hair and makeup artist. For my other pre-Quinceanera photo shoots and my Quinceanera day, it was so much better! I absolutely love those pictures!
It happens, you can hate your hair and makeup for your Quinceanera.
Tip number 4 for your Quinceanera
Don't fail to plan
I mean, don't just expect that everything is just going to flow on your Quinceanera day if you don't plan it.
How do you plan for everything to happen when it's supposed to happen on your quinceanera day?
by making timelines
I will not go into too much in detail in this post about how to make one and how to organize everything but I have another post explaining to you how to make a timeline, click here.
Tip number 5 for your Quinceanera
Use Pinterest
This is going to be a huge help while planning your Quinceanera because you can organize all your ideas and all the inspiration on different boards.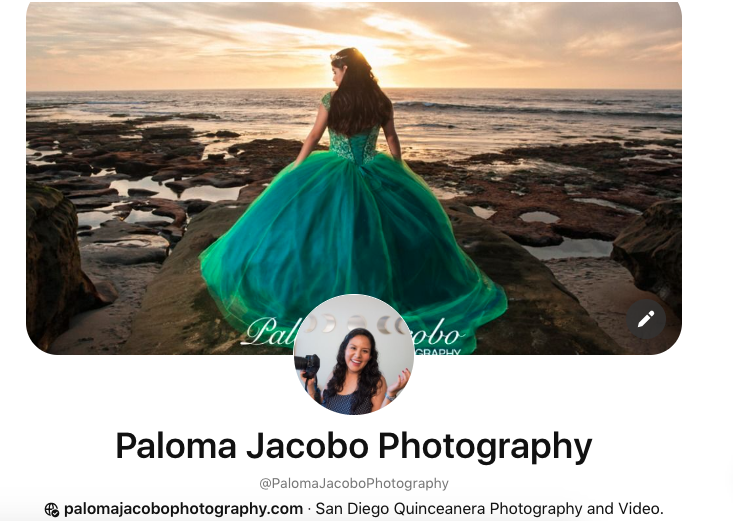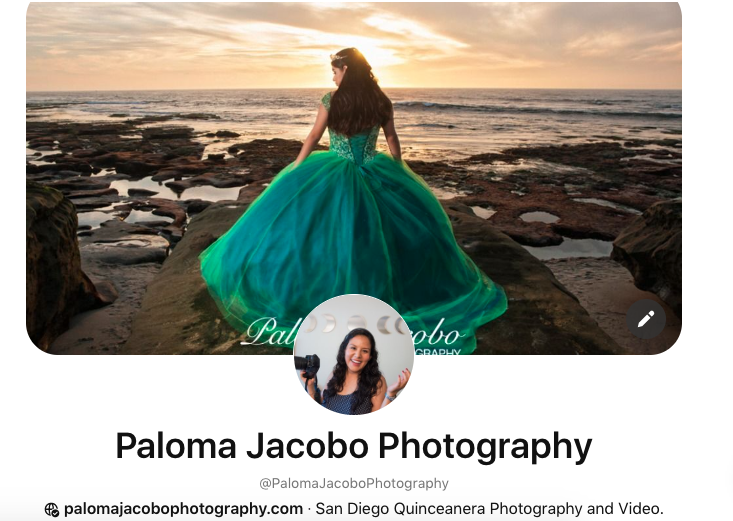 For example: have one for the Quinceanera dress, another one for invitations, and another one for centerpieces.
You can also share those boards with your mom or your vendors.
I have lots of Quinceanera ideas for you on my Pinterest account, click here to check it out!
If you haven't started your Pinterest board just yet please go do it now!
That's it for today's blog, if you're in the process of planning your Quinceanera I recommend you to check out this blog post next where I explain to you how to plan your quinceanera step by step.
Thank you so much for reading the blog! I hope you have a wonderful Quinceanera!