Are you thinking about having a Quinceanera? Were you invited to a Quinceanera but you don't really know what it is?
Keep on reading this post because here I will answer all your questions from: What is a Quinceanera? to What happens in a Quinceanera? and How to celebrate a Quinceanera?
If you prefer to watch the video version of this post, here is the video version of this post:
What is a Quinceanera?
A Quinceanera is a Mexican tradition that we celebrate when a girl turns 15 years old and it represents a girl coming of age similar to a debutant ball.
And Have you been to any Mexican parties? We like to celebrate, and turning 15 is kind of a big deal so we celebrate with a huge party where you will get all your family together, it's one of the times when you see all your extended family together; Weddings and Quinceaneras.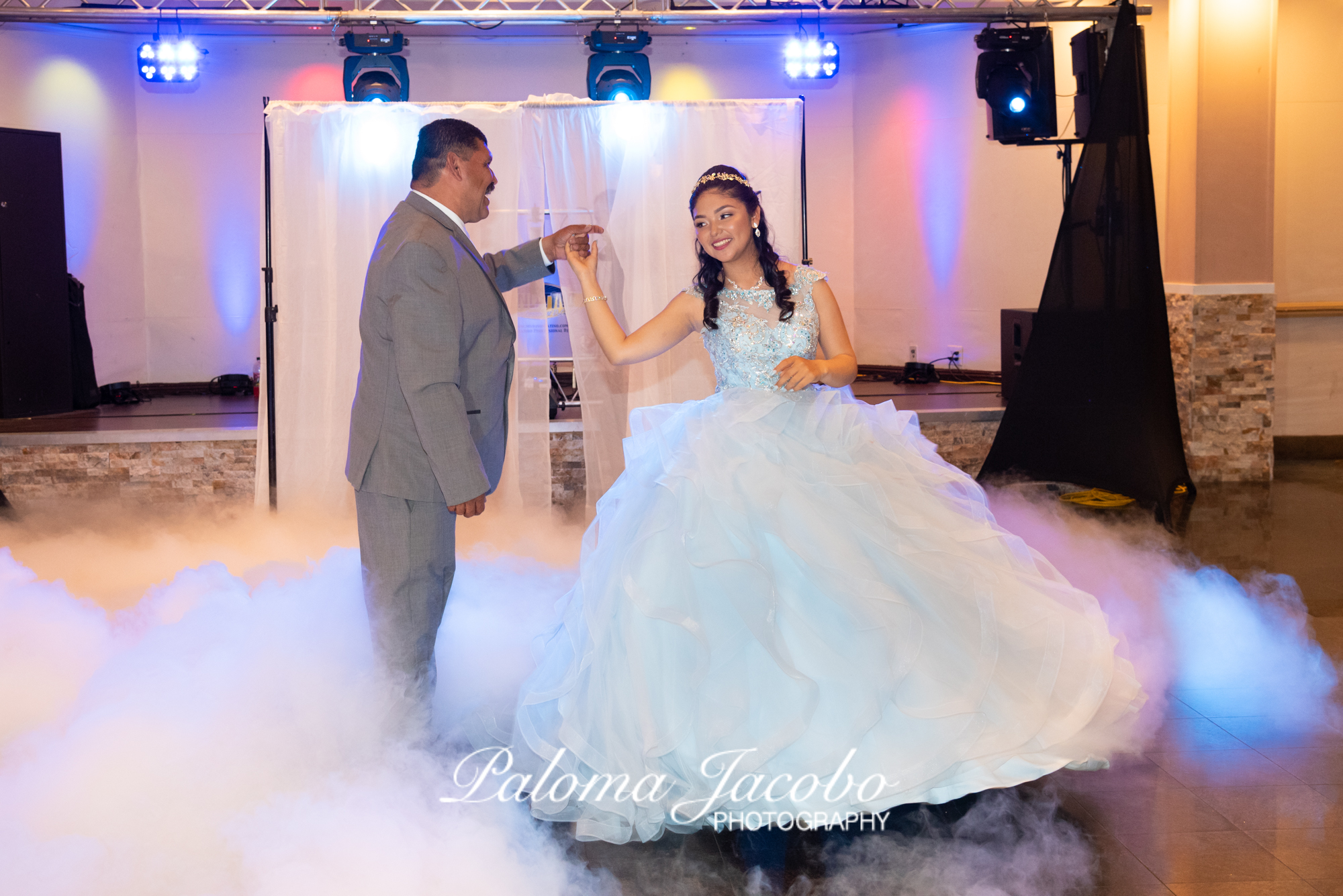 It includes getting a Quinceanera dress which is a beautiful princess like dress and a matching princess like crown. The Quinceanera gets her hair and makeup done professionally and of course; You need to get pictures!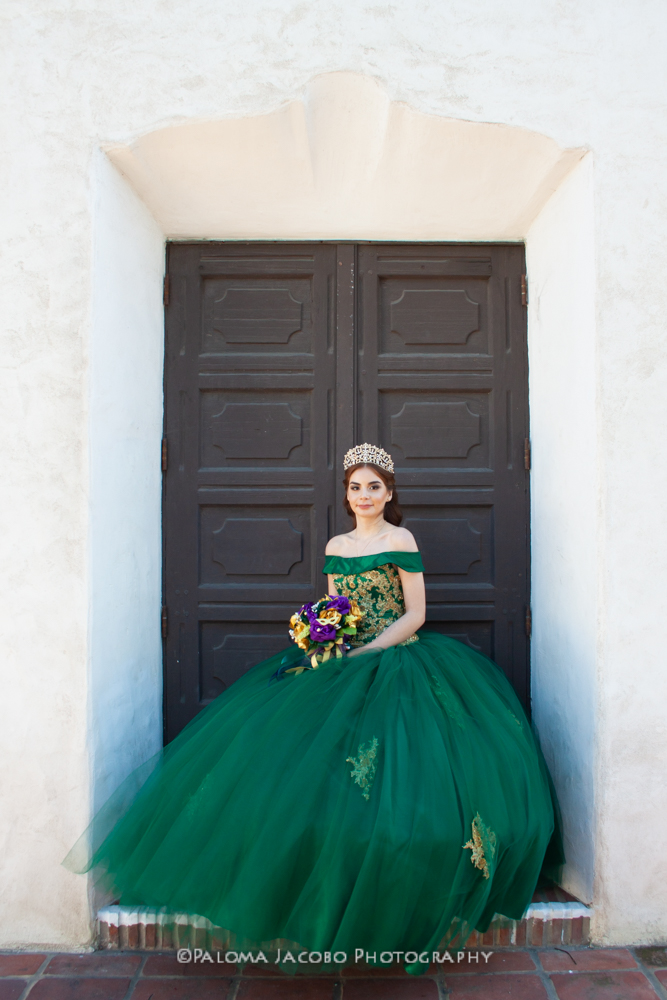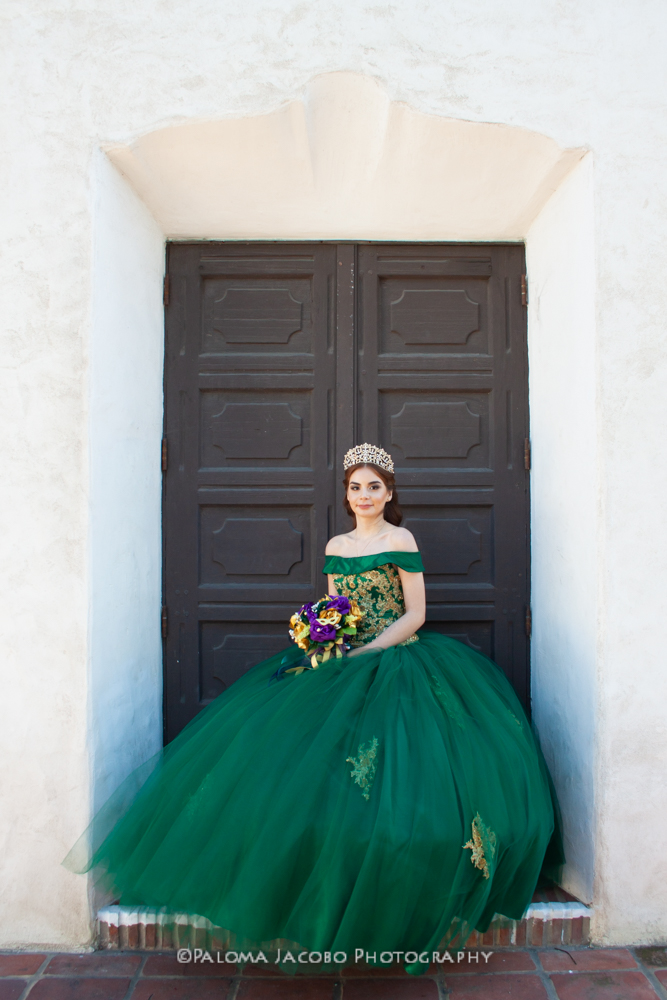 The pictures you get before the Quinceanera day are from a Pre XV photo shoot, click here for more info about what a Pre Quinceanera photo shoot is.
What happens in a Quinceanera?
Quinceanera Getting Ready
The Quinceanera day starts by getting ready, this part usually starts early and in includes getting a makeup artist and professional hair stylist for the Quinceanera and the whole court and family.
Usually the Quinceanera's mom or Madrina will help her to get dressed and get ready for the day. Older and younger sisters can also help with the process and dad can put on the Quinceanera's necklace or bracelet.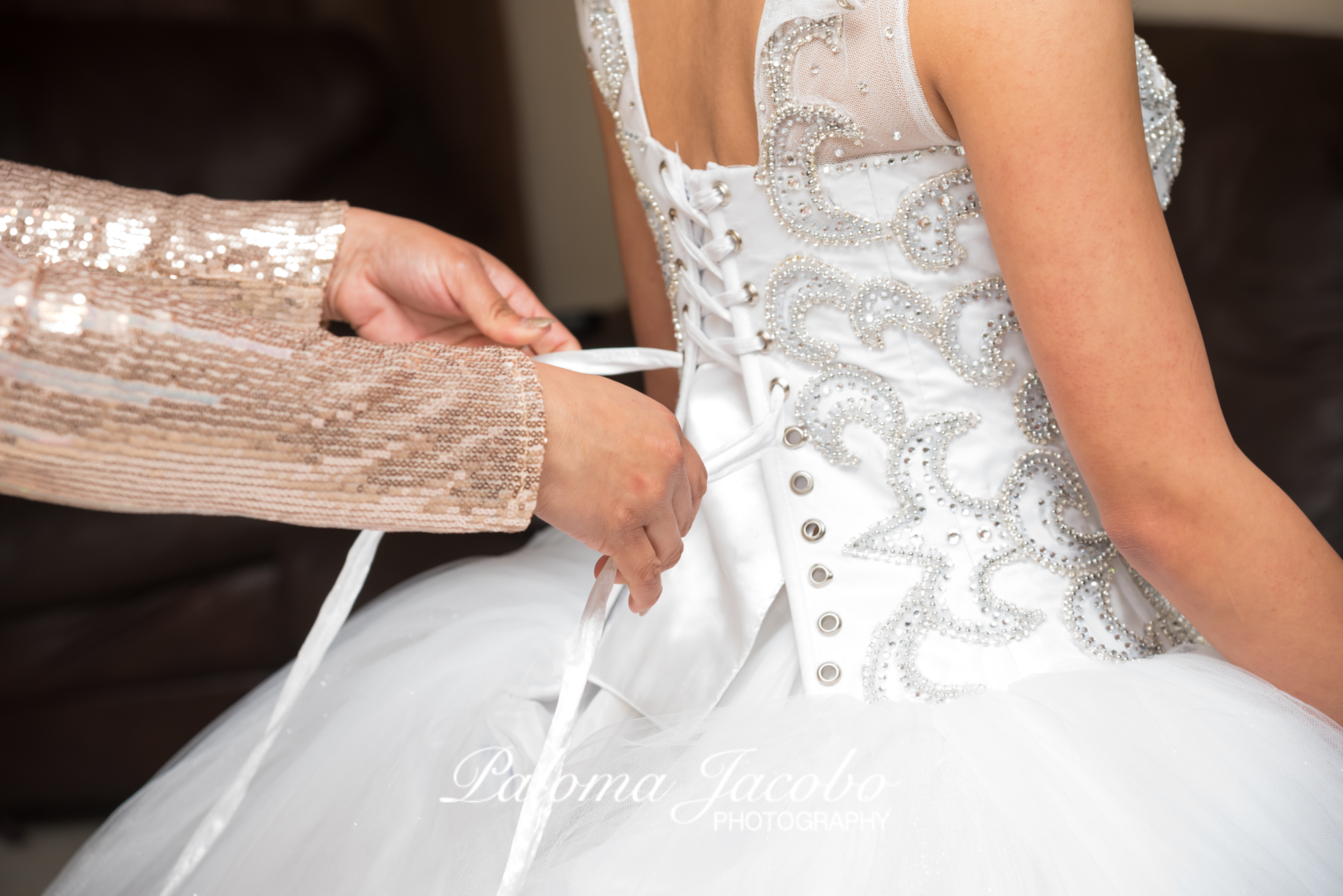 Mass
If you were invited as a guest this is how the Quinceanera day will start for you. It usually starts with a mass or a religious ceremony to receive a blessing and give thanks.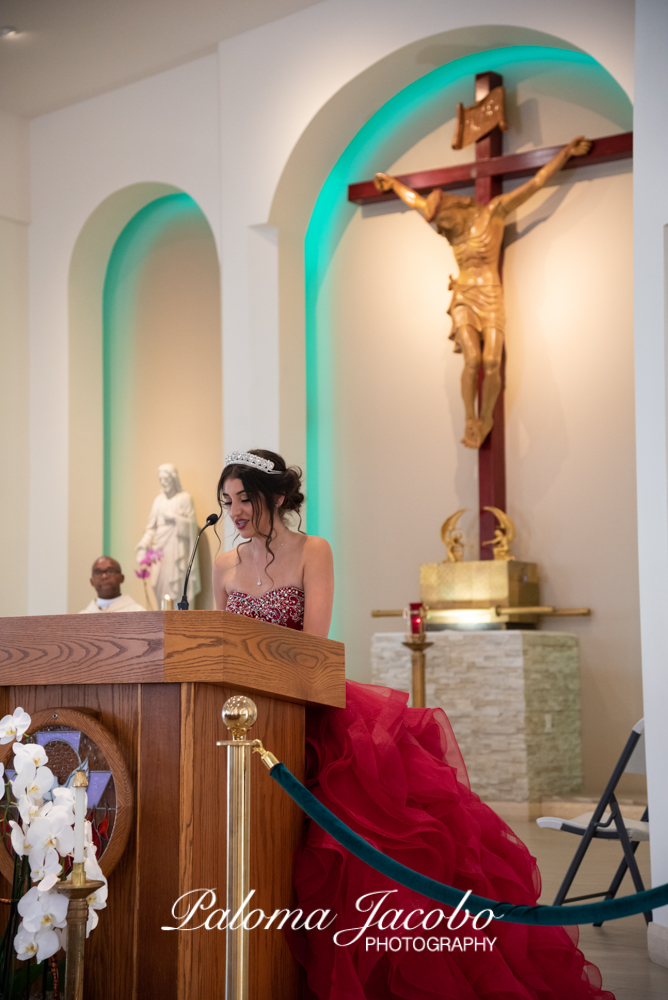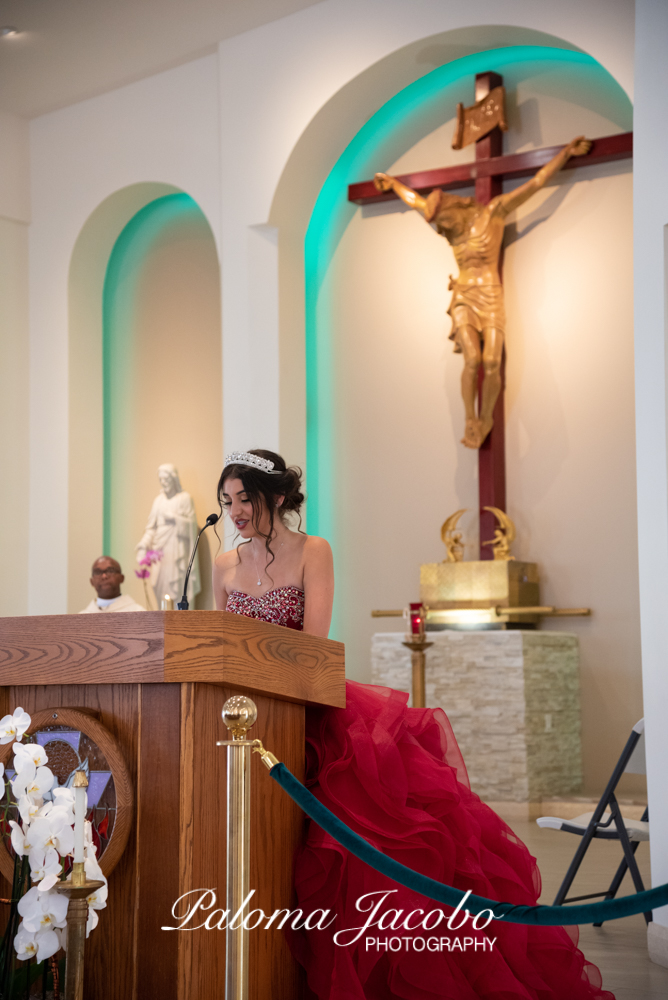 It can be a Catholic Mass or any kind of religious Ceremony and after the Mass the Quinceanera will take pictures with everyone who attended the Mass usually family and close friends.
Photo Shoot
After the religious ceremony, the Quinceanera will go to take pictures to a nice location with your Damas and Chambelanes and family.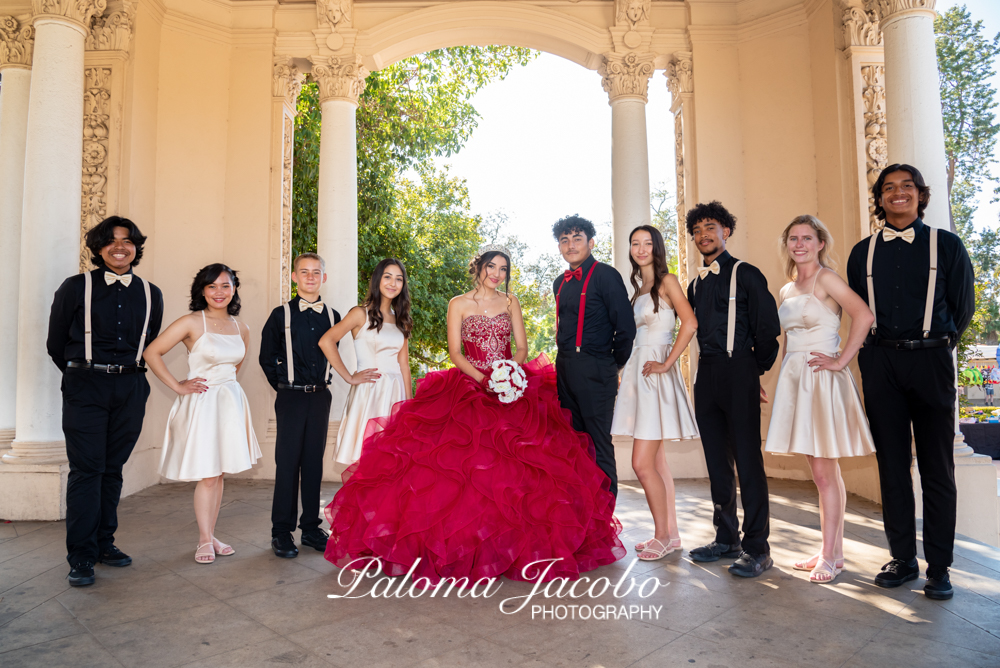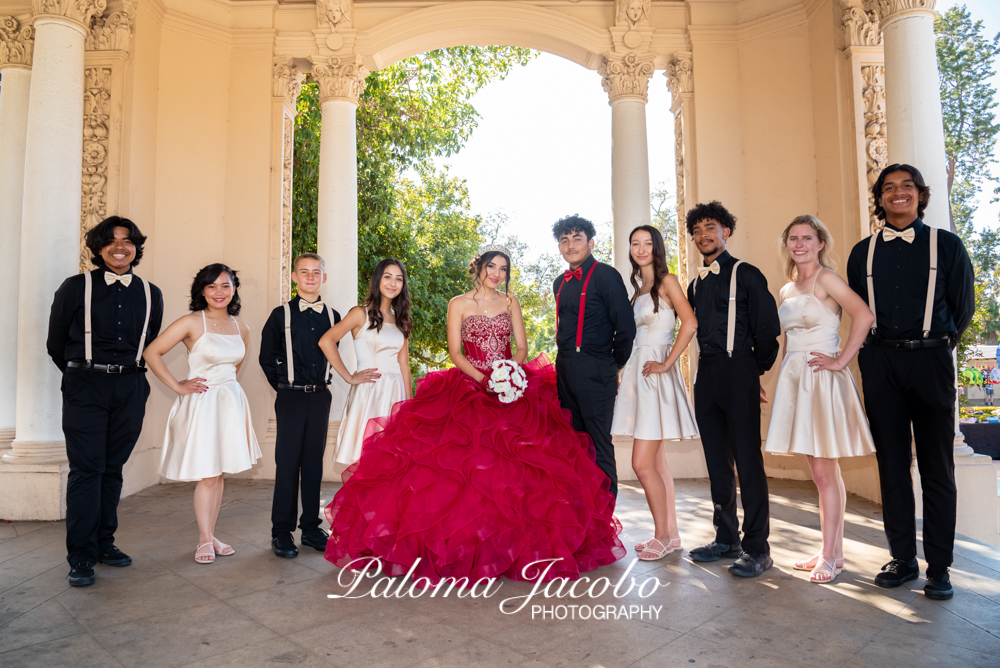 If you are in San Diego there are so many great options for your photo shoot, click here to check out the Top 5 places to take your Quinceanera pictures.
If you are celebrating your Quinces in Mexico, you will do the photo shoot before the XV day, the day of you don't usually go to a special place for pictures.
Party
Now we are onto the really fun part of the day; the Quince party!
It starts with the Quinceanera entering the Hall and she walks around greeting the guests. After this dinner will be served.
After dinner the whole Quinceanera protocol or traditions start. Not all Quinceaneras want to do all traditions and is definitely not mandatory to do them all. Actually, in Mexico we rarely do any of those traditions; we just skip to the Vals and all the Quince dances.
The Quinceanera traditions are:
Crown, Change of shoes and last doll. Those traditions represent the coming of age part of the Quince day. Chaging the Quinceanera's shoes to high heels and receiving the last toy.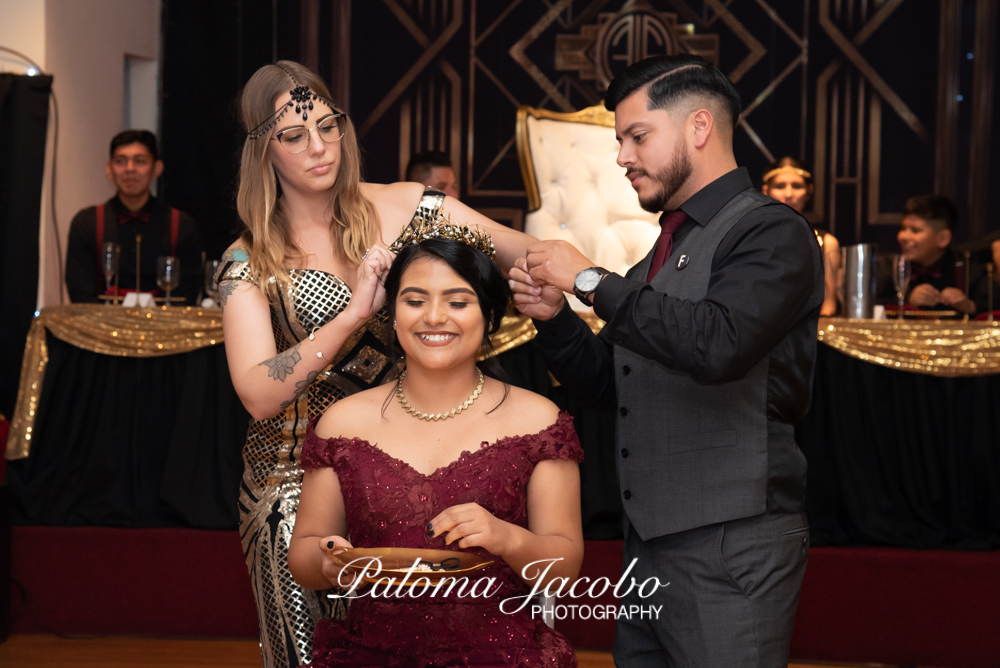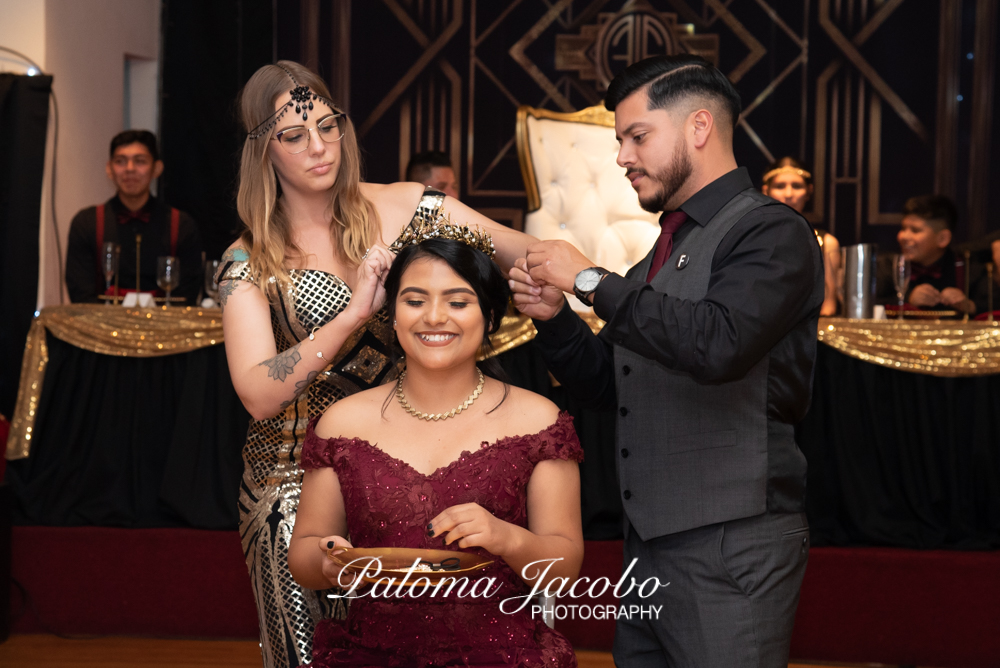 After those Quince traditions we move onto the Dances, which include:
Family Vals (Uncles, grandparents, padrinos, cousins, etc)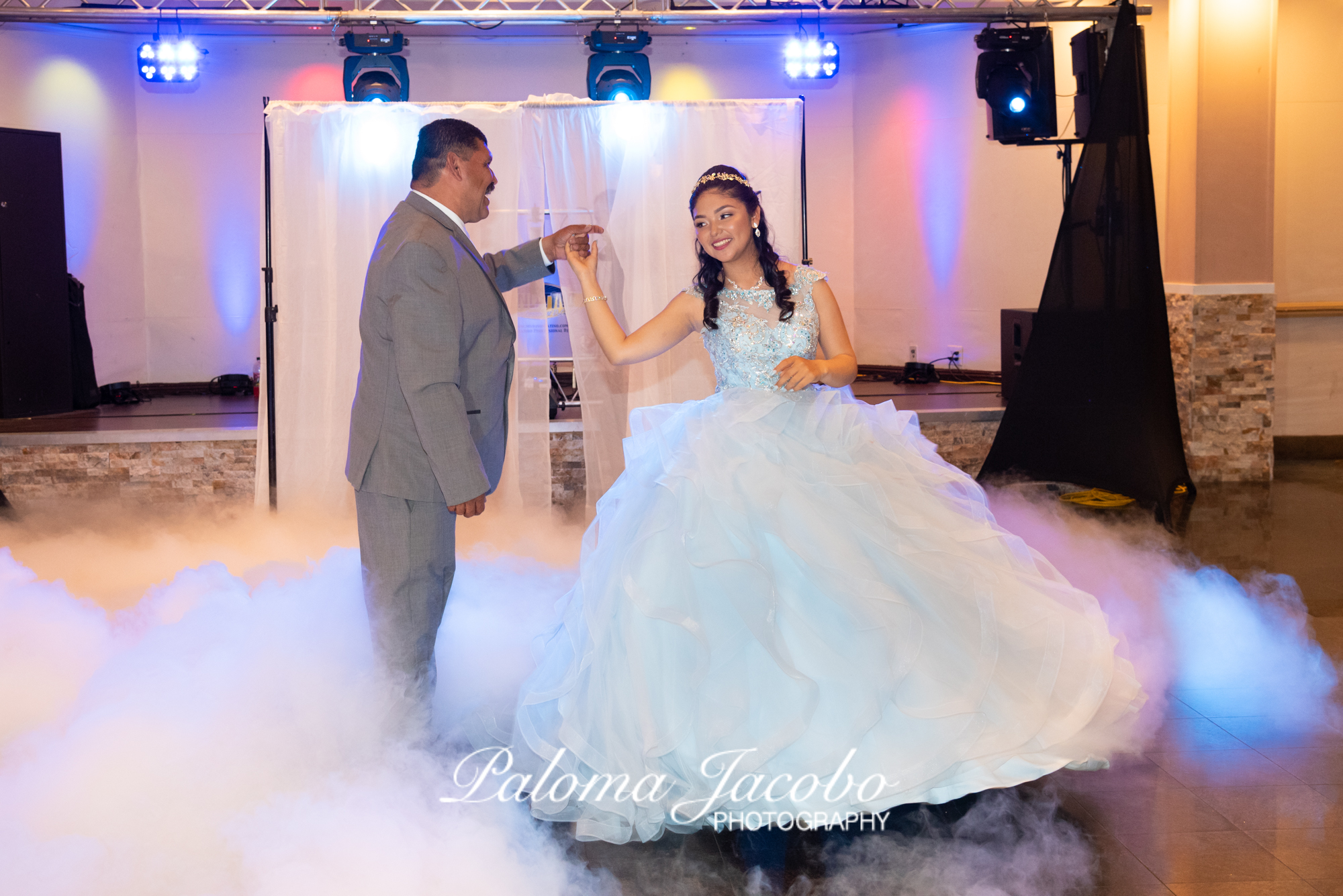 After this there will be a toast and speeches, and there will be cake, because it's a birthday and you have to have cake!
During the cake cutting they will usually play "Las mañanitas" which is our version of the Happy Birthday song. If there is a mariachi band there, they will play the song and if not, the DJ will play it.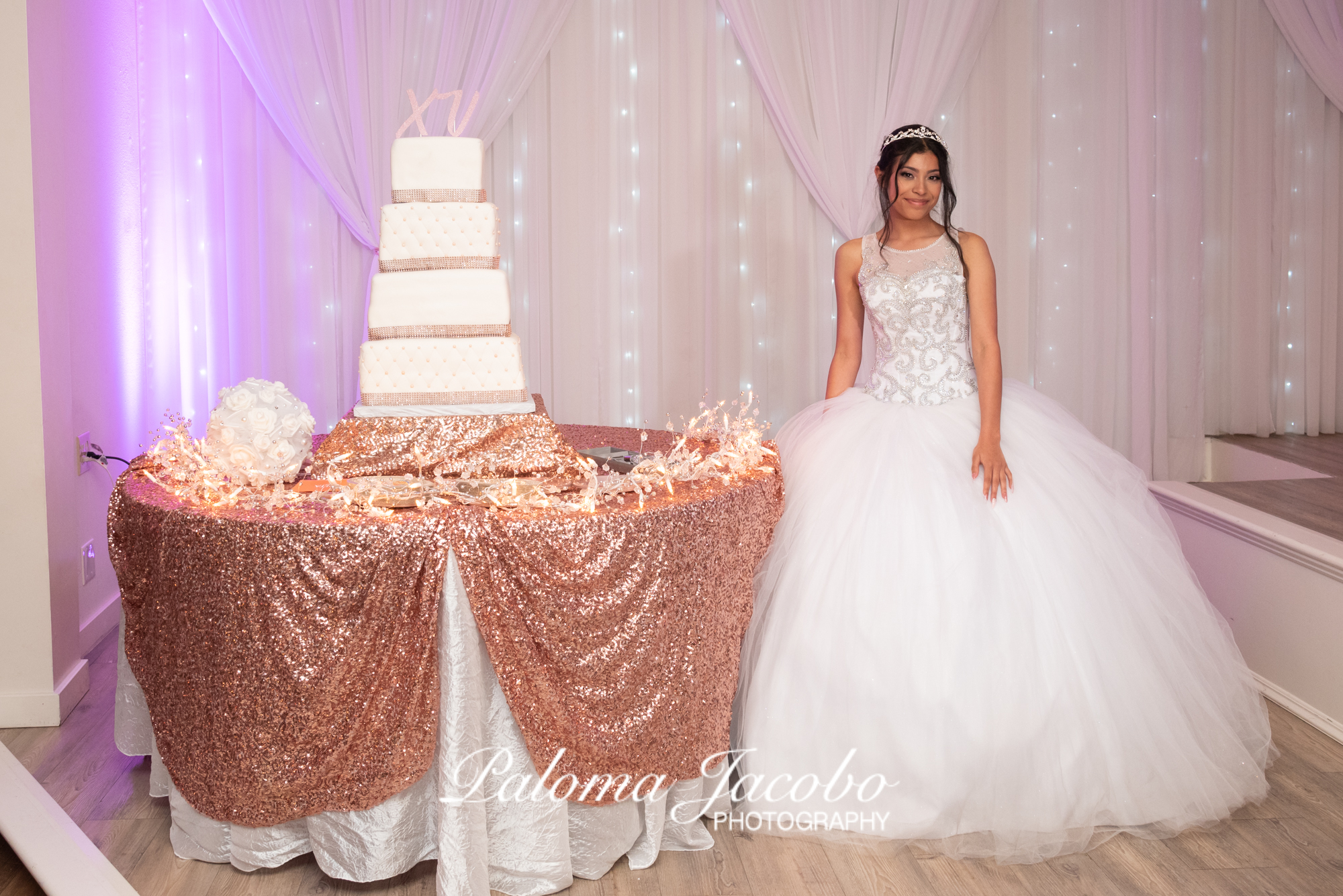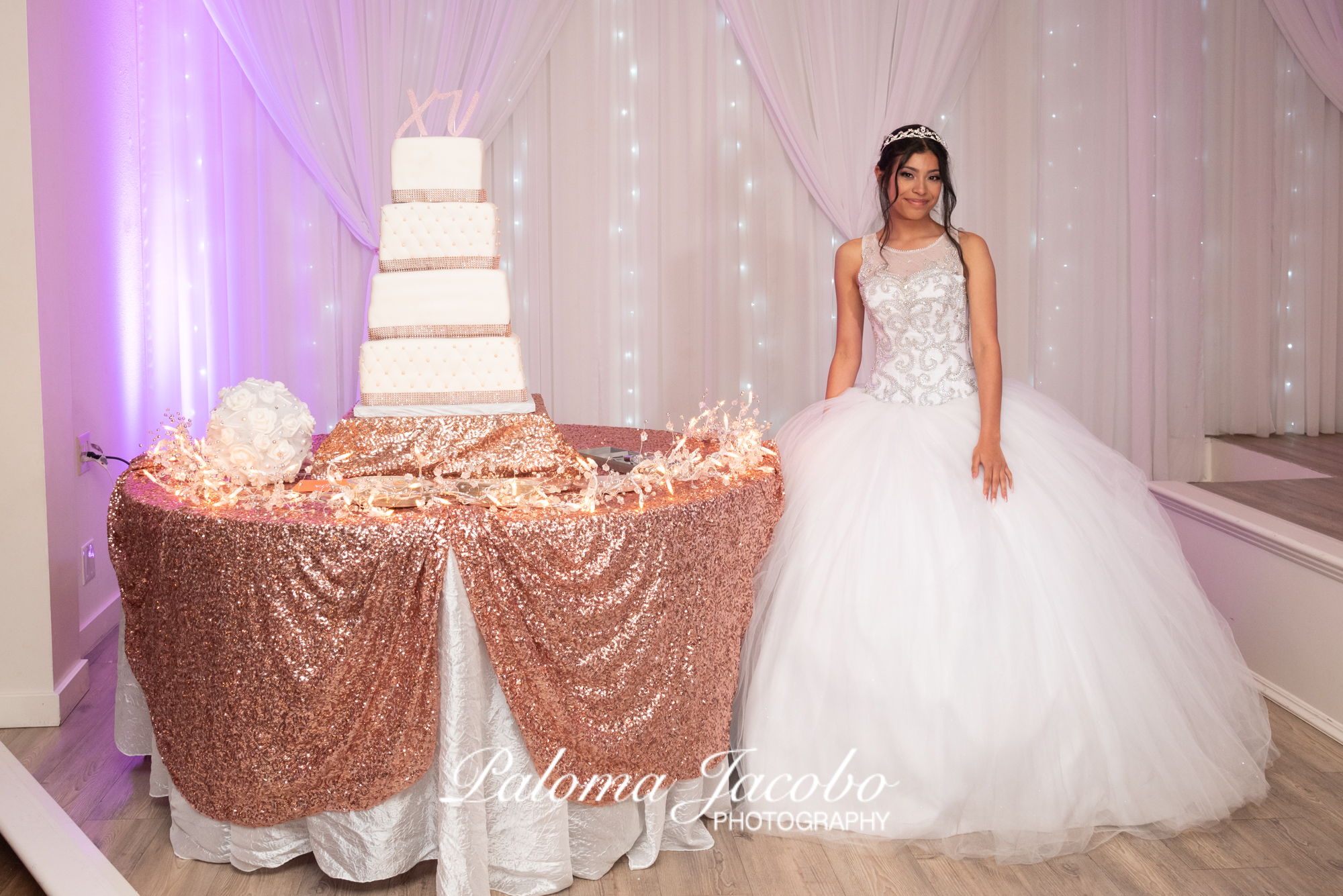 We wrap up the Quinceanera dances with a surprise dance which is a mix of vey upbeat songs which is perfect to open the dance floor.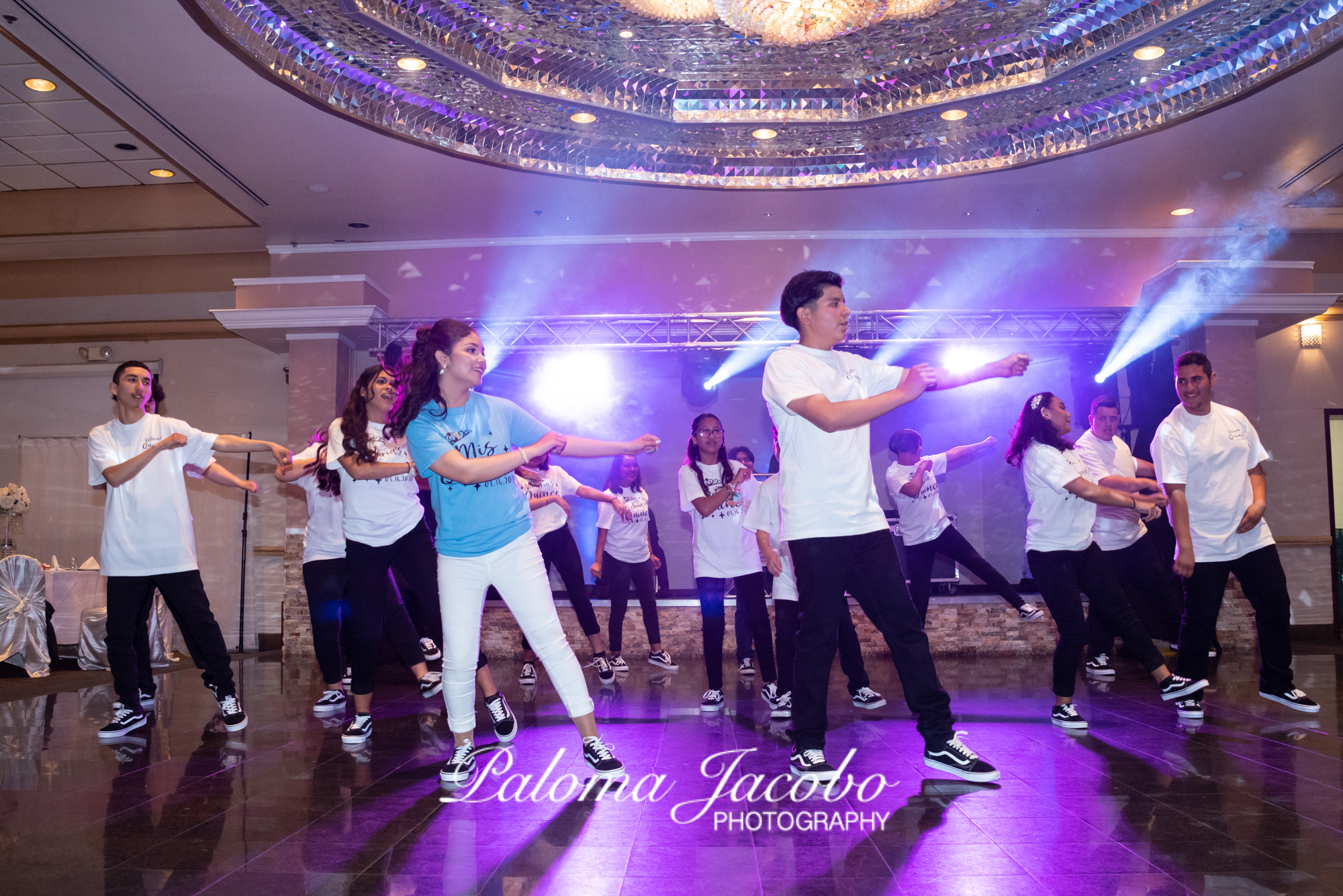 At this point everyone joins the Quinceanera and you will dance and party!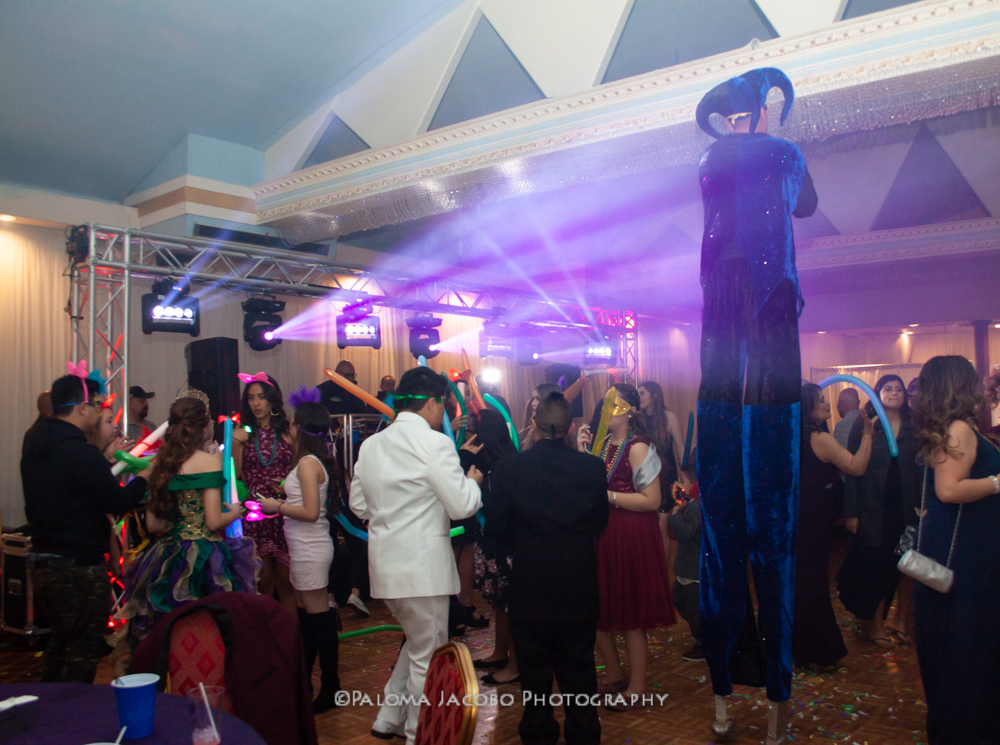 If you like dancing, good food and delicious desserts. You will have an amazing time at a Quinceanera!
Here is a video of a Quinceanera recap:
I hope you liked this Quinceanera blog post, if you found it helpful please let me know in the comments!
Make sure to watch the video version on YouTube.
Planning your Quinceanera? Check out this blog post for guidance on the timeline for your Reception.
And if you are looking for a Quinceanera Photographer or Videographer in San Diego, CA click here to get in touch!
I'd be delighted to document your super special Quinceanera!