Find out What to do 10 months before your Quinceanera and what vendors you need to book!
This is part 2 in the How to plan a Quinceanera blog series, if you have not read the first blog post in the series, please go read it first. Here is the link to it.
If you already read the first blog post, then grab your notebook and let's get started.
Here is the video if you prefer to watch the video:
Checkout the whole video series playlist here.
12-10 MONTHS BEFORE
THEME OR COLOR PALETTE
We are still at the 12-10 months mark before your Quinceanera, at this point you will want to chose a theme or a color palette or the colors for your Quinceanera.
A theme is not mandatory, there is no rule saying you absolutely need to have a theme, you can just do colors.
If you do decide on having a theme, there are so many options. Ideally at this point you already have your Quinceanera pinterest board/s so you already have tons of ideas for your Quinceanera. If you don't please go check out the first part in the series so you can follow the first steps on planning your Quinceanera.
You can do a Carnival or Mardi Gras theme, check out the pictures featuring masks, the Mardi Gras colors, she even had a Zanquero!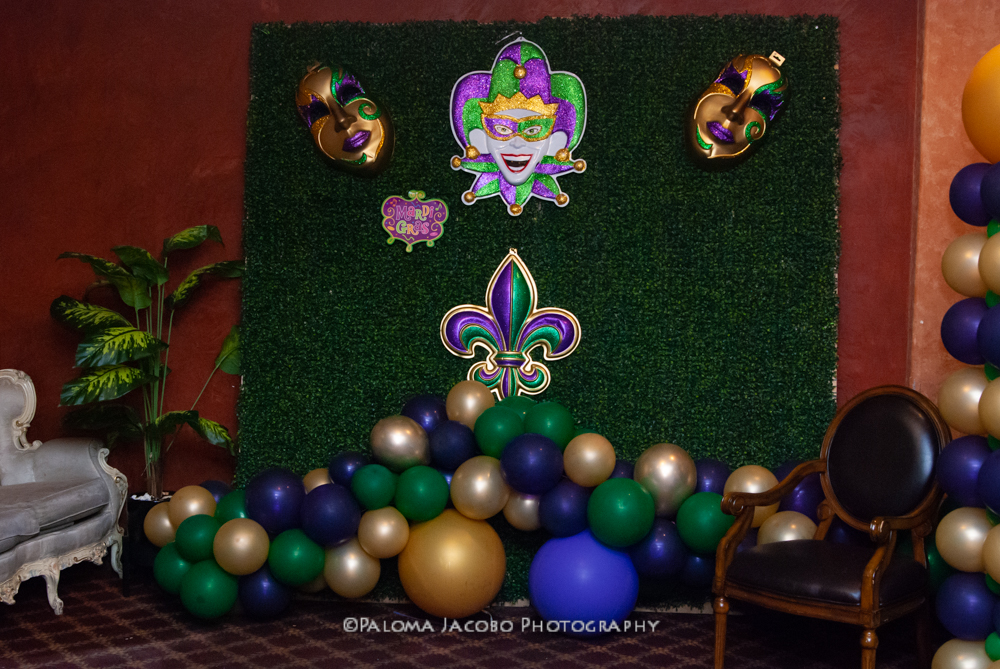 Check out the whole party in this blog post.
The theme that you select is going to dictate the kind of decoration and colors that you are going to have. You can use your theme as inspiration for everything, from your dress, decorations to center pieces, table setups and everything in between.
Like I mentioned before, having a theme is not mandatory. If you are not having a theme for your Quinceanera, then chose 2-3 colors.
You can chose whichever color you prefer, chose your favorite color. I personally chose my favorite color for my own Quinceanera.
You could chose the colors that are trending at the time, this is another part where Pinterest is going to be super helpful because you can see how the different colors go together.
Here is another useful resource for you, I have created different Quinceanera theme and colors boards on Pinterest, click here to check them out.
Here are some examples:
Red Quinceanera Theme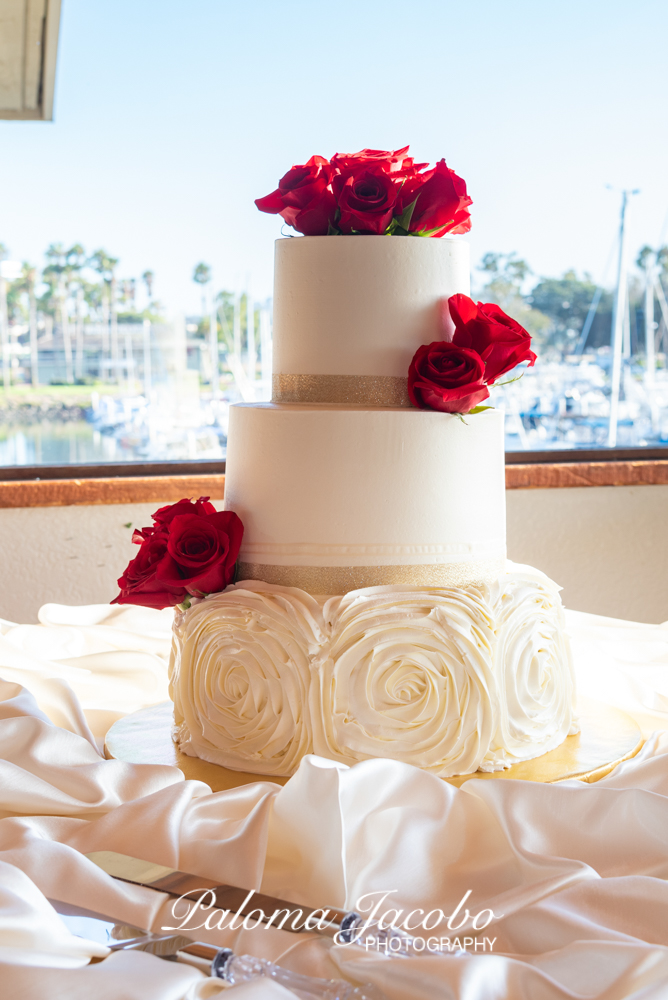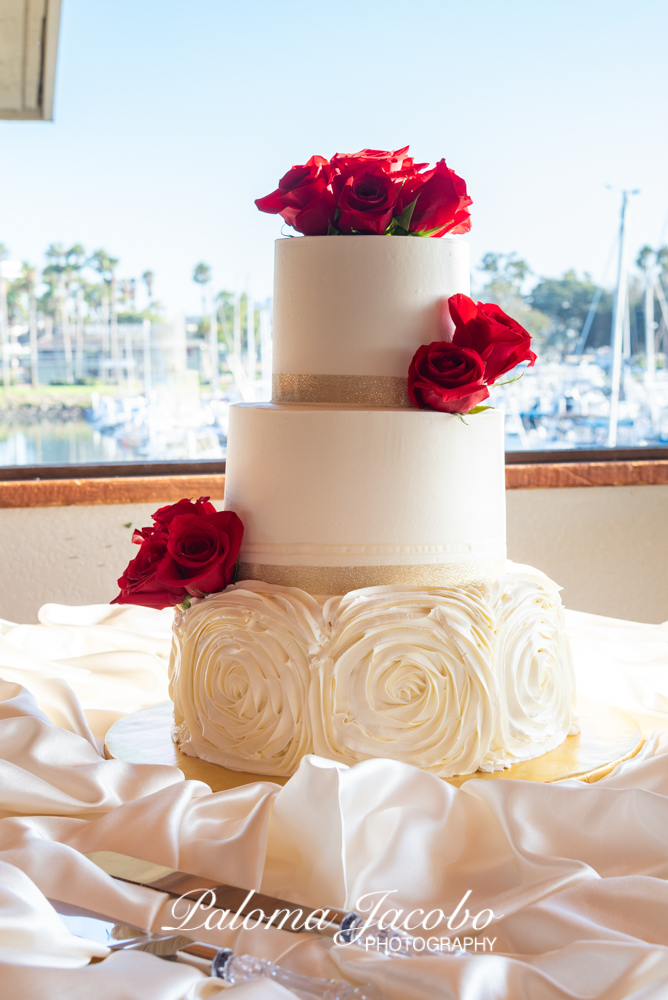 Check out this Quinceanera's blog post for more pictures.
Royal blue and gold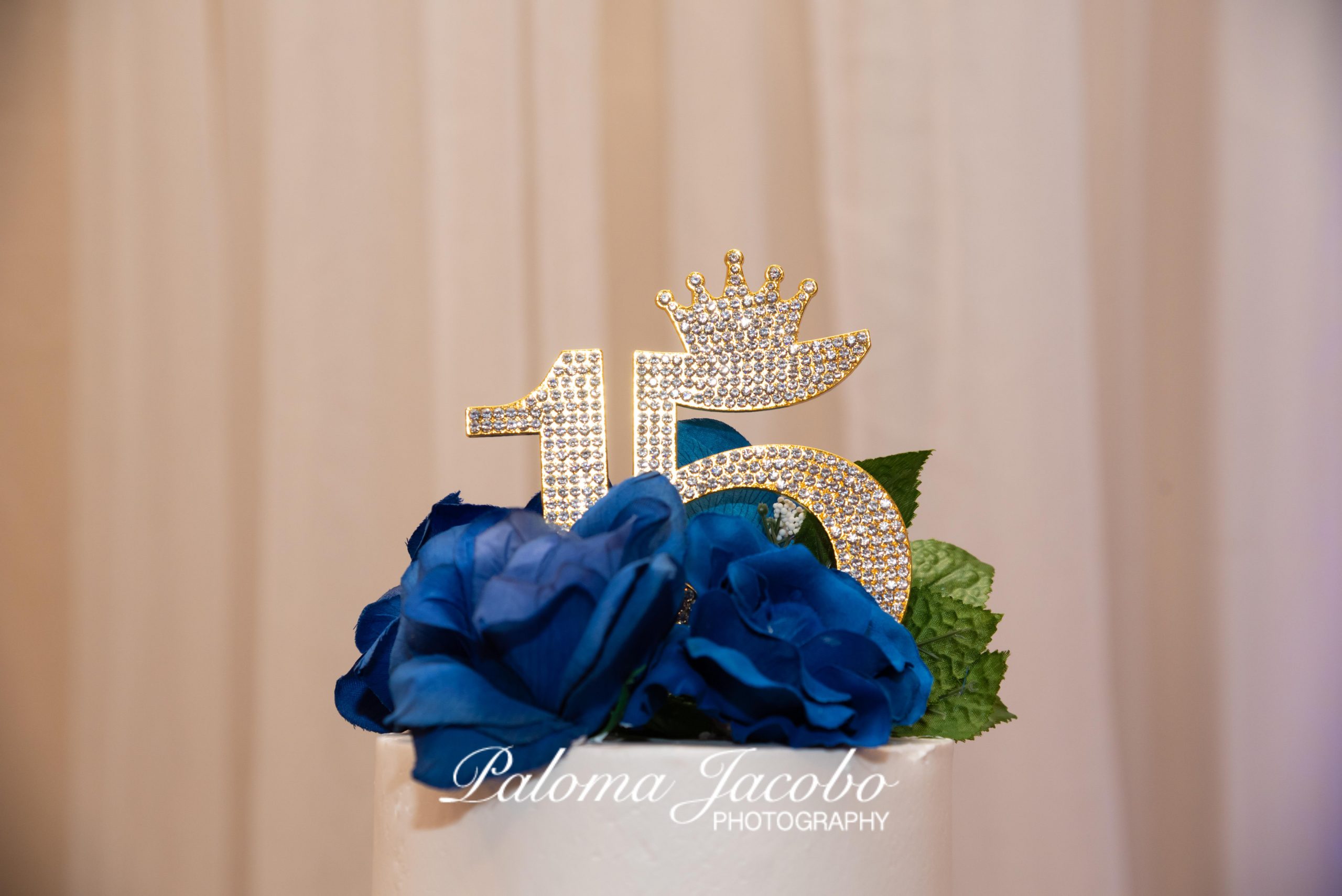 Check out this Quinceanera's blog post for more pictures.
PADRINOS AND COURT
10 months before your Quinceanera you should have a list of people that you would like to have in your court. This would be the ideal time to ask them if they want to be part of your court. You want to ask them in advance because it is a big commitment.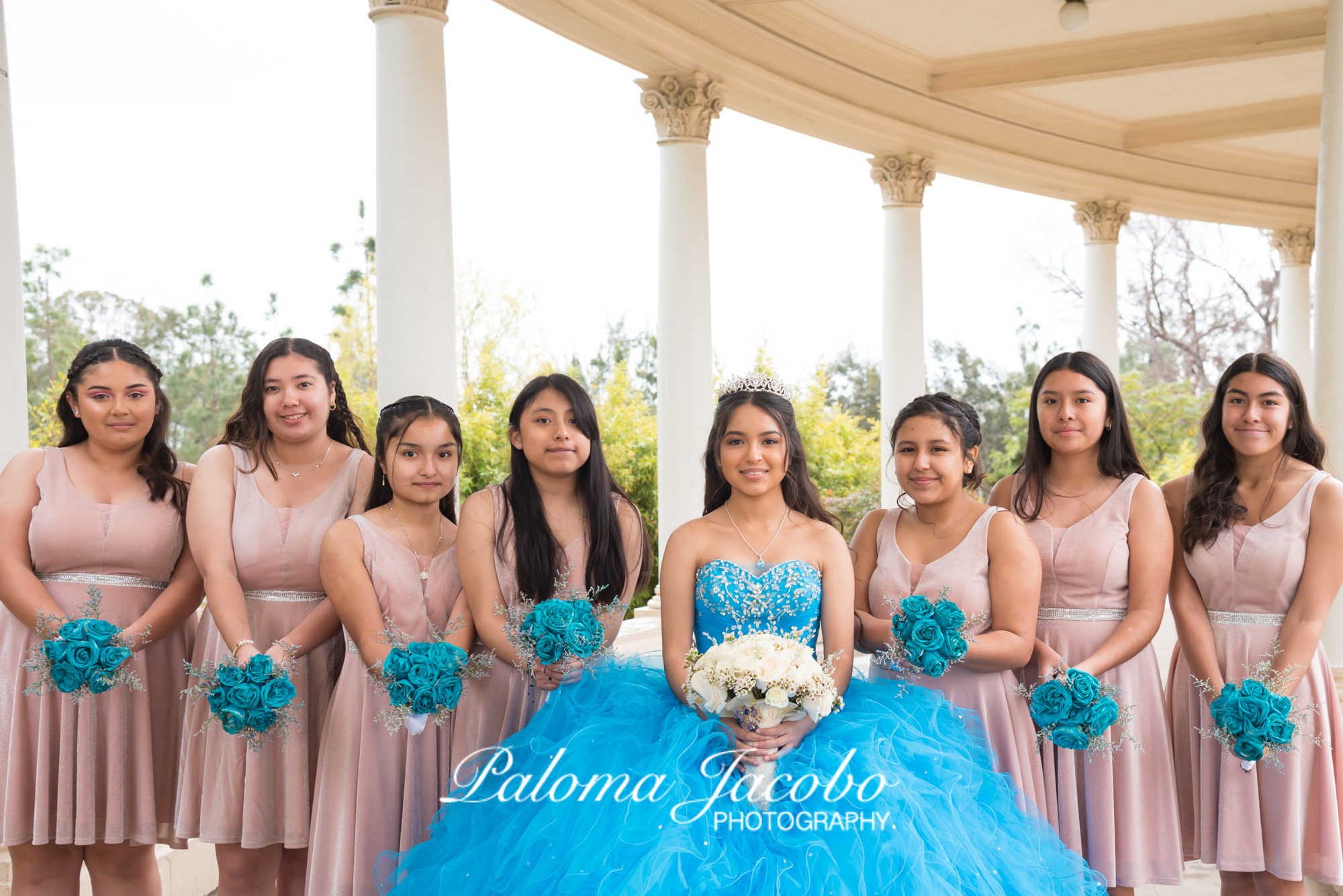 BOOKING VENDORS
Next on the How to Plan your Quinceanera series: Booking vendors.
Before I give you the list of all the vendors you need. I want to share with you a very important recommendation with you:
A professional vendor is not only going to sell you the service, they are also going to help you and guide you through the whole process.
There are some things that will apply to your event and some things that won't specially if you get everything in a package at the Hall. When you get a package you need to take care of booking less vendors personally because the Hall will do all that for you.
The Vendors you will want to start with, if they don't come with the Hall are:
Rentals
Decor
Catering
Photography and Video
Rentals and Decorations
There are some companies that will rent everything from the tables to napkins and silverware and they are also going to let you know what you need depending on your guestlist.
They will be able to tell you how many chairs and tables you will need and they will make recommendations specifically for your event.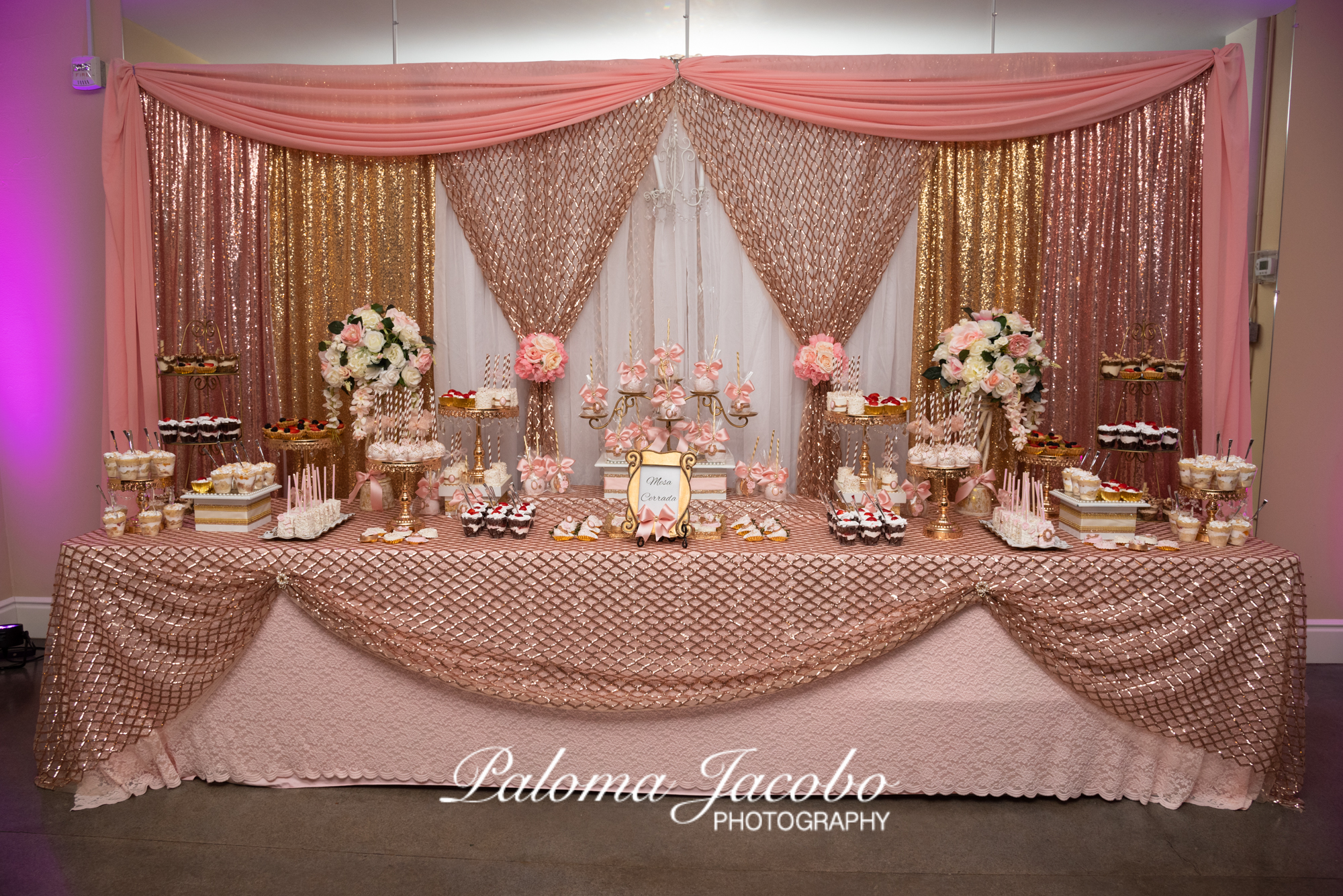 Catering
It's such an important part because you need food!
If the Hall does not include catering you need to start looking for it now. You also need to decide what you want to offer to your guests. For example: appetizers, a cocktail hour, 2 or 3 course menu or a buffet. Keep all this in mind when you are looking for catering.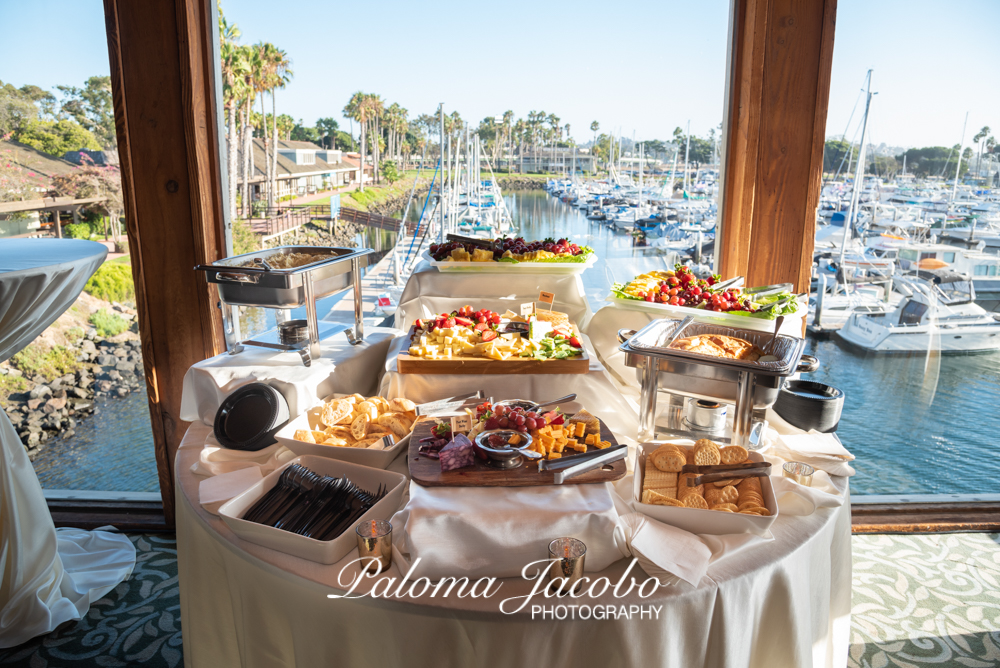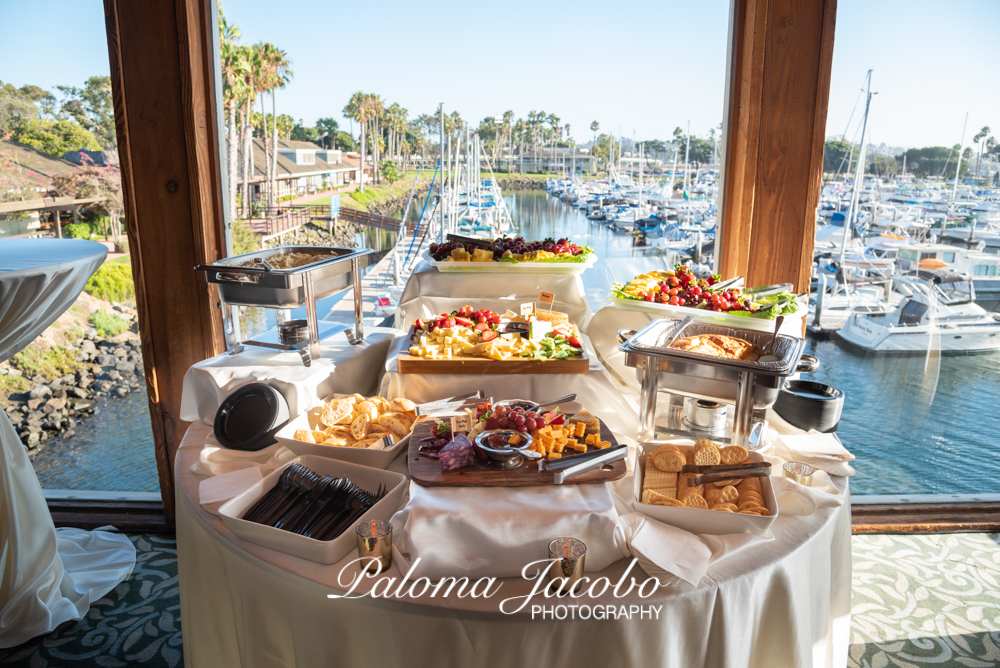 PHOTOGRAPHY AND VIDEO
You will want to make sure they are within your budget, professional, experienced and reliable and that you like their pictures.
And it is extremely important for you to feel comfortable around your photographer. Ask yourself: Am I okay with this photographer being around my family, coming to my house, going into my daughter's bedroom to take pictures of her getting ready and all the details?
Chose a photographer that you are very comfortable with because if you don't feel comfortable it is going to show in the pictures and this is also why we do a Pre Quinceanera Photo shoot so you can get used to having us around you. You can checkout a Pre Quinceanera blog here.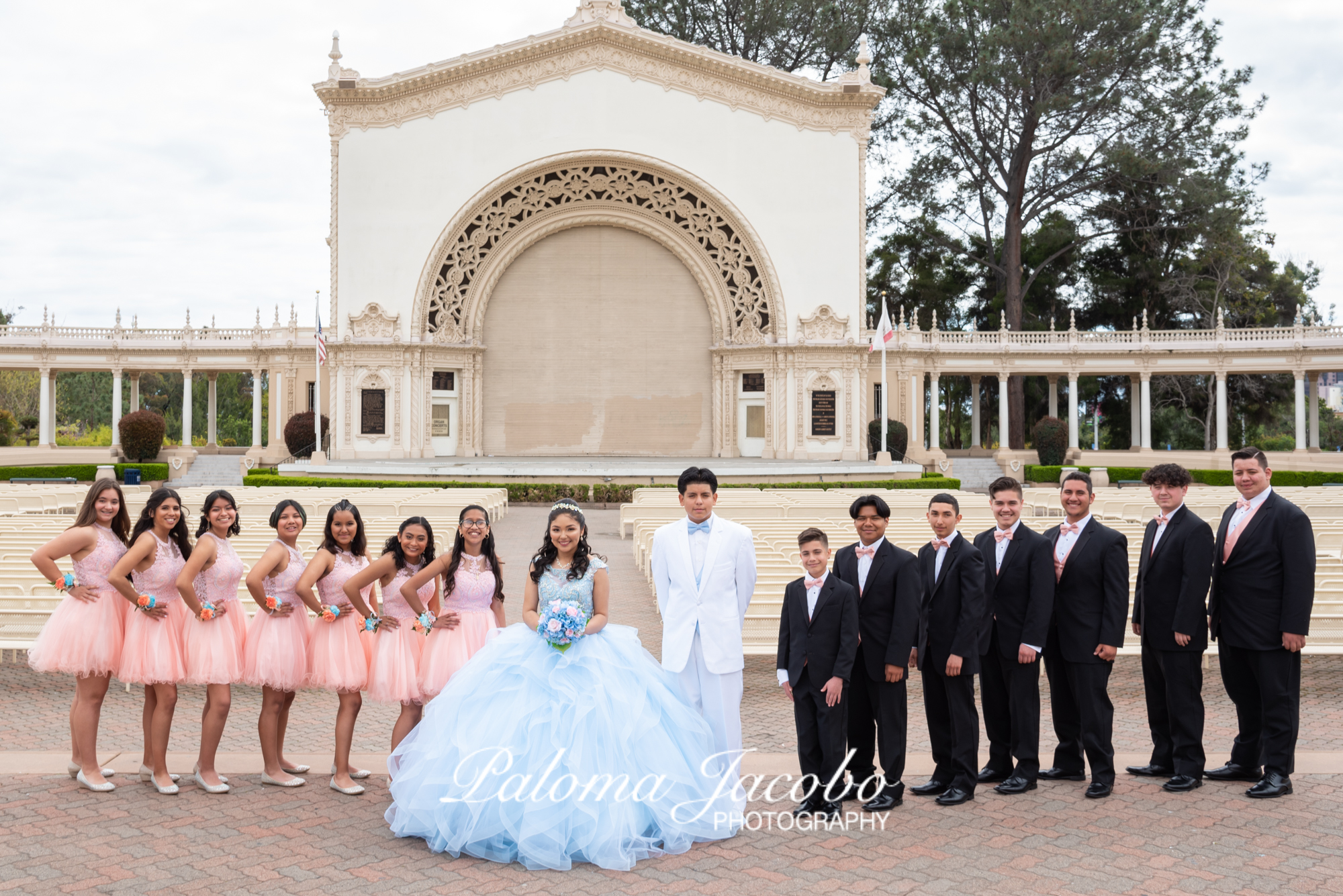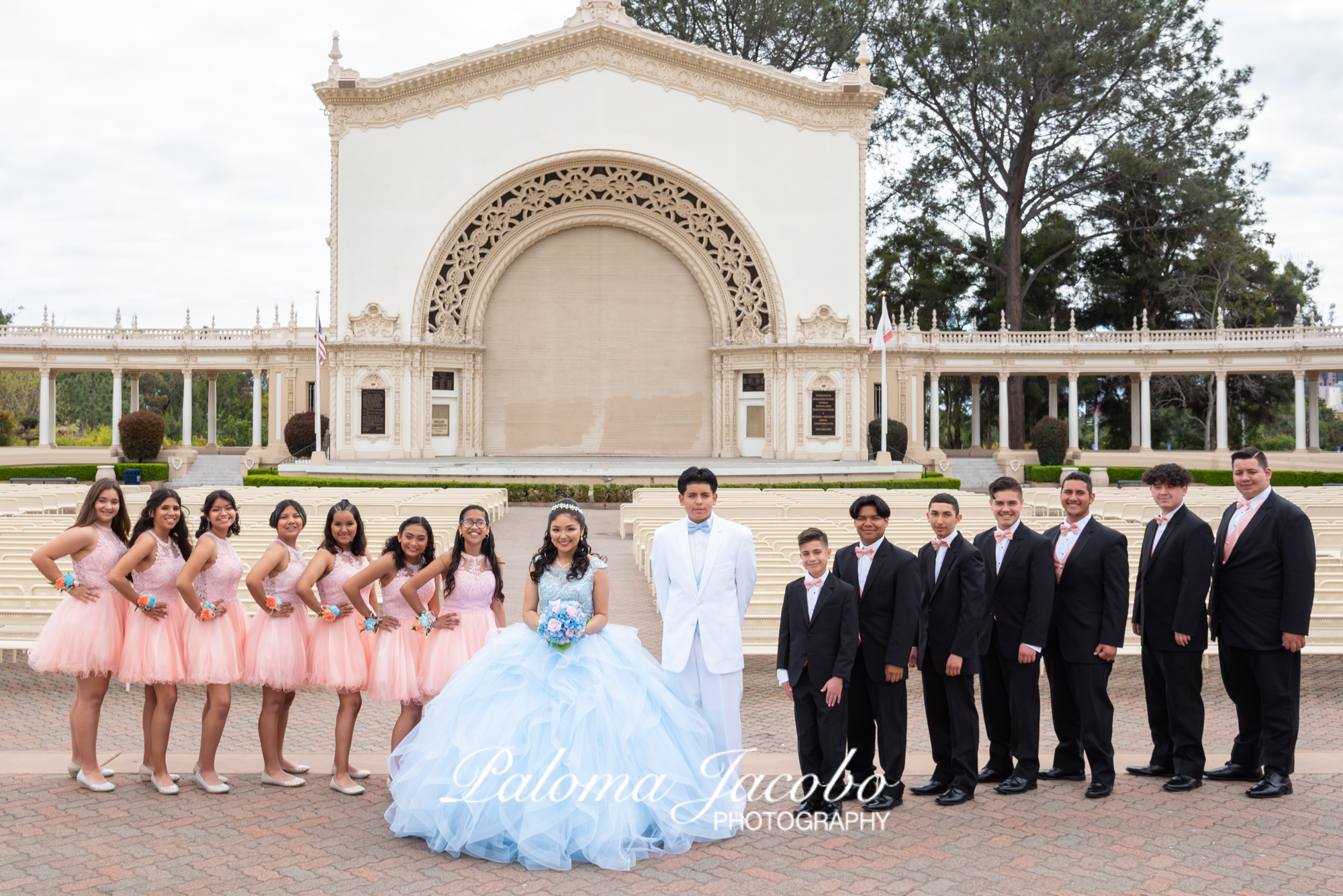 CHOREOGRAPHER
This is also the time to decide if you want to have dances for your Quinceanera, like: Vals, surprise Dance, Family Vals.
Once again those dances are not mandatory, a lot of Quinceaneras don't do a choreographed Vals and a lot of Quinceaneras don't do a surprise dance so it's really up to you. Whatever you feel comfortable with.
If you do decide on having dances like a Waltz or Surprise Dance. I highly recommend hiring a professional choreographer.
Because they know what they are doing, they will be able to take whatever number of Damas and Chambelanes that you have and choreograph a dance that looks amazing! which is not simple.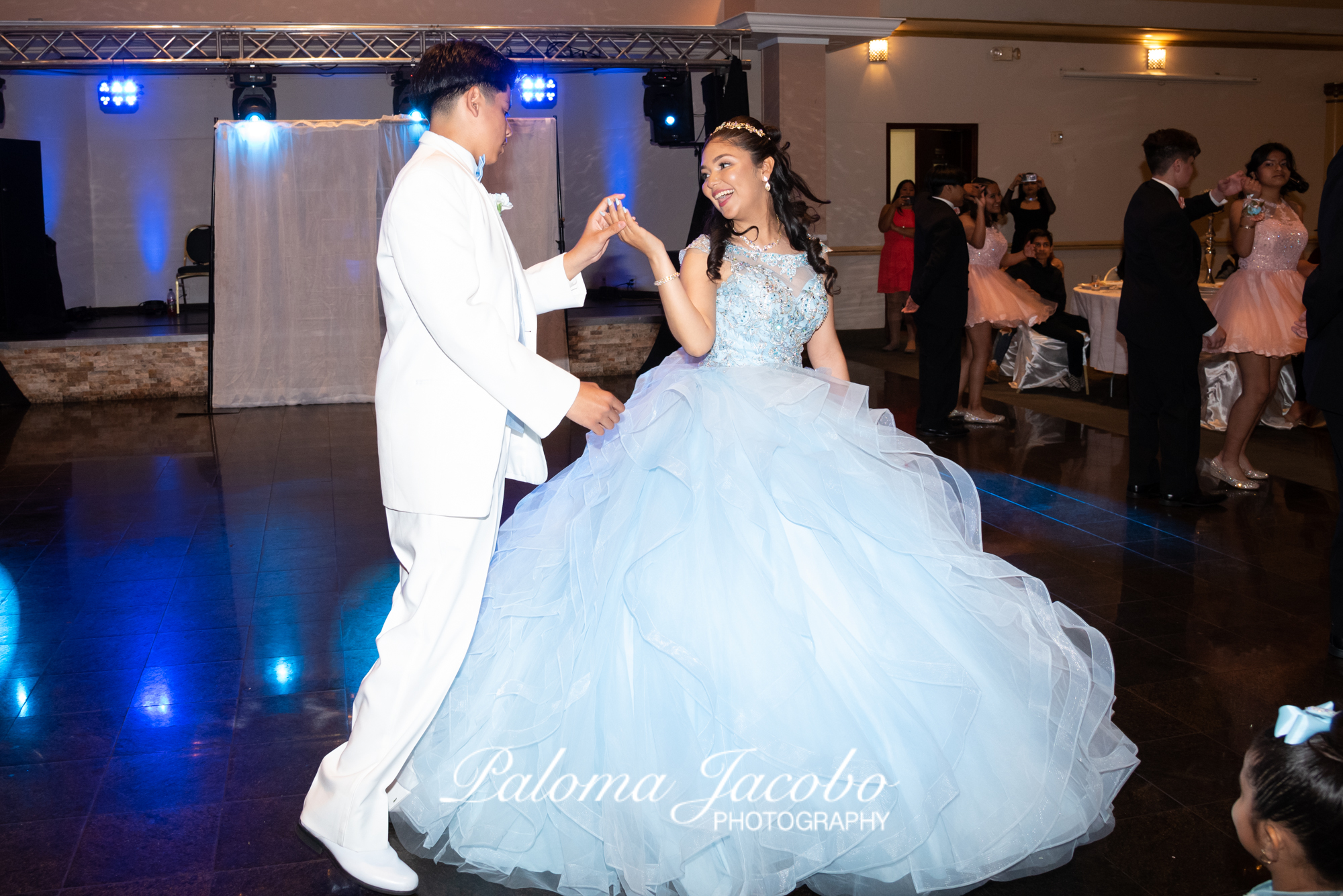 And make sure you like the choreographer because you will be spending a lot of time with them during the rehearsals.
A good, experienced choreographer will also be able to help you to organize and "choreograph" the Quinceanera Traditions.
Just to make sure you don't give your back to the camera or your guests, and to show you how to do things in a certain way that looks better.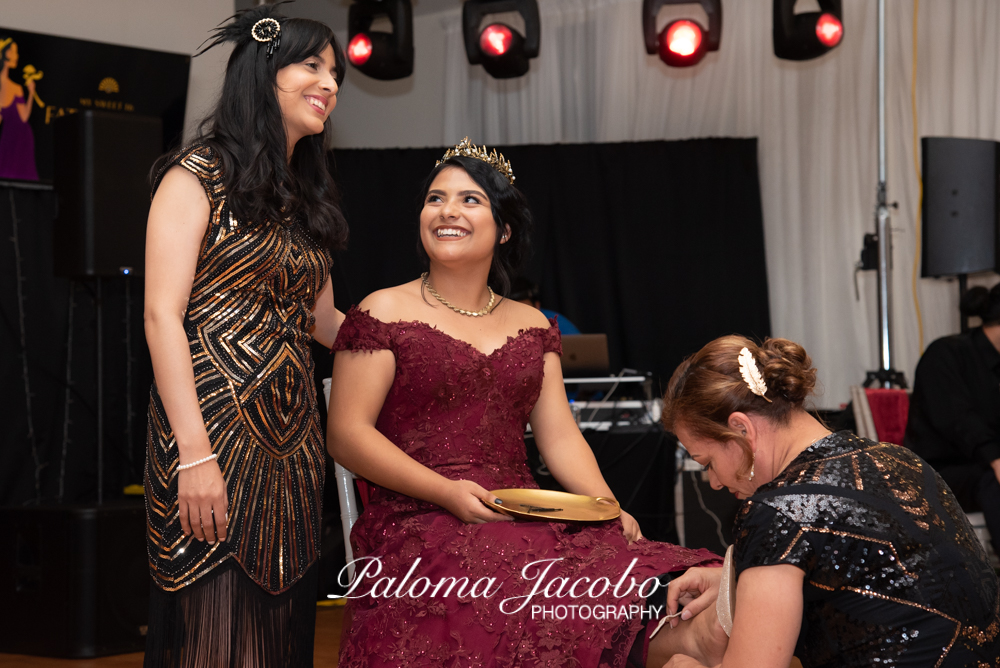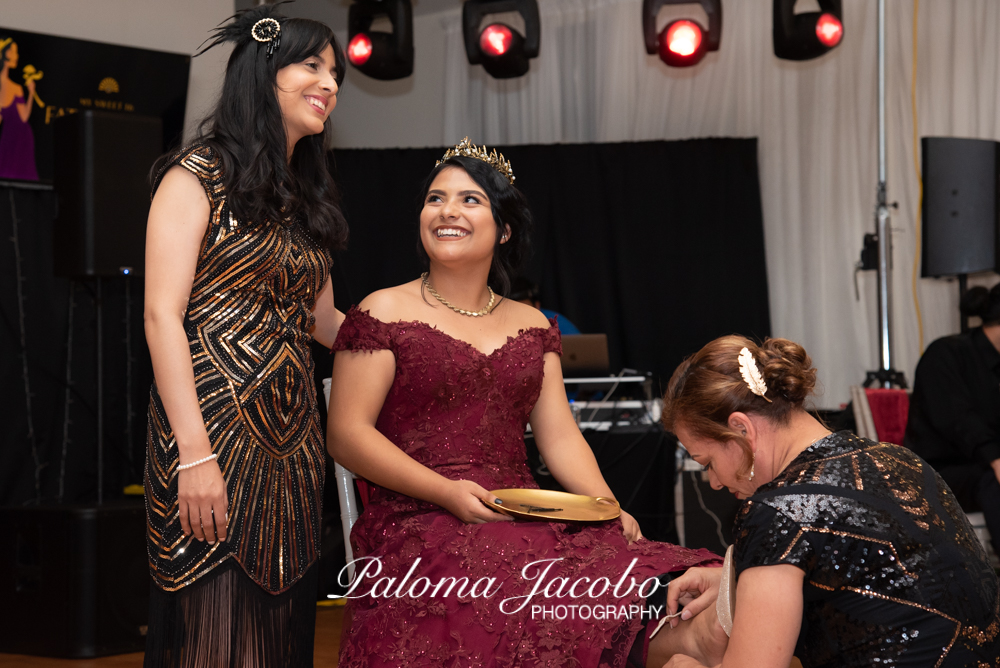 DJ – MUSIC AND ENTERTAINMENT
The DJ is also very important because they are going to set the mood for the whole party. That is why is really important to chose a DJ that you like and that you have already seen at other Quinceaneras or other parties and you really liked the vibe.
It's also time to decide if you want to have a Mariachi, Banda or any other kind of music and/or entertainment besides a DJ.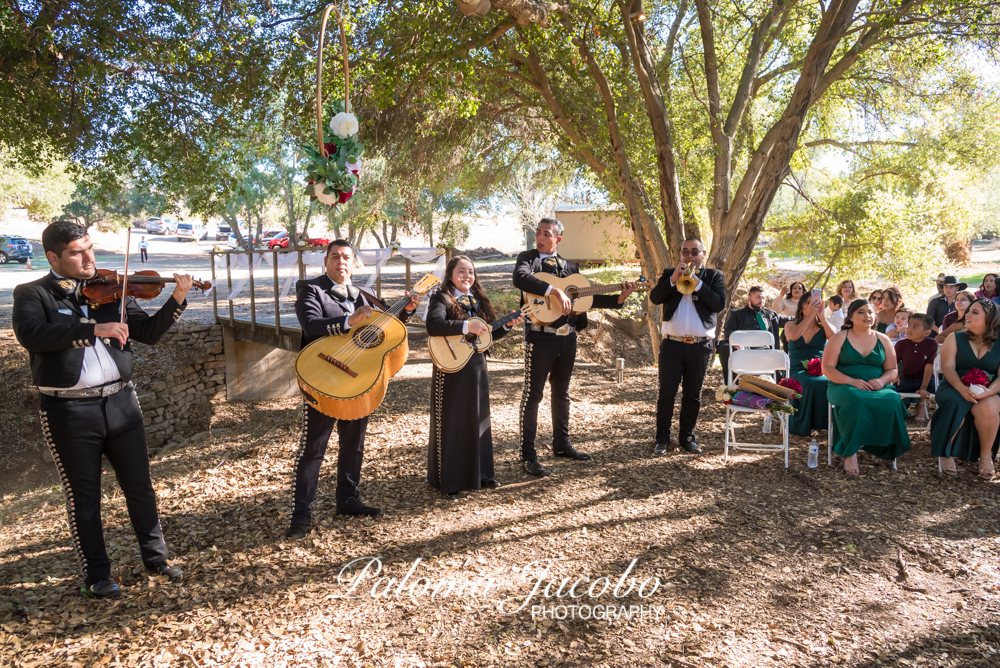 FLORIST
Flowers are also a very important part of your Quinceanera. Specially if you want to have natural flowers. If flower arrangements are not included with the Hall, it's time to look for a florist.
They will take care of the center pieces, arrangements, your bouquet and bouquets for the court for your Quinceanera day and make sure that everything is nice and matching.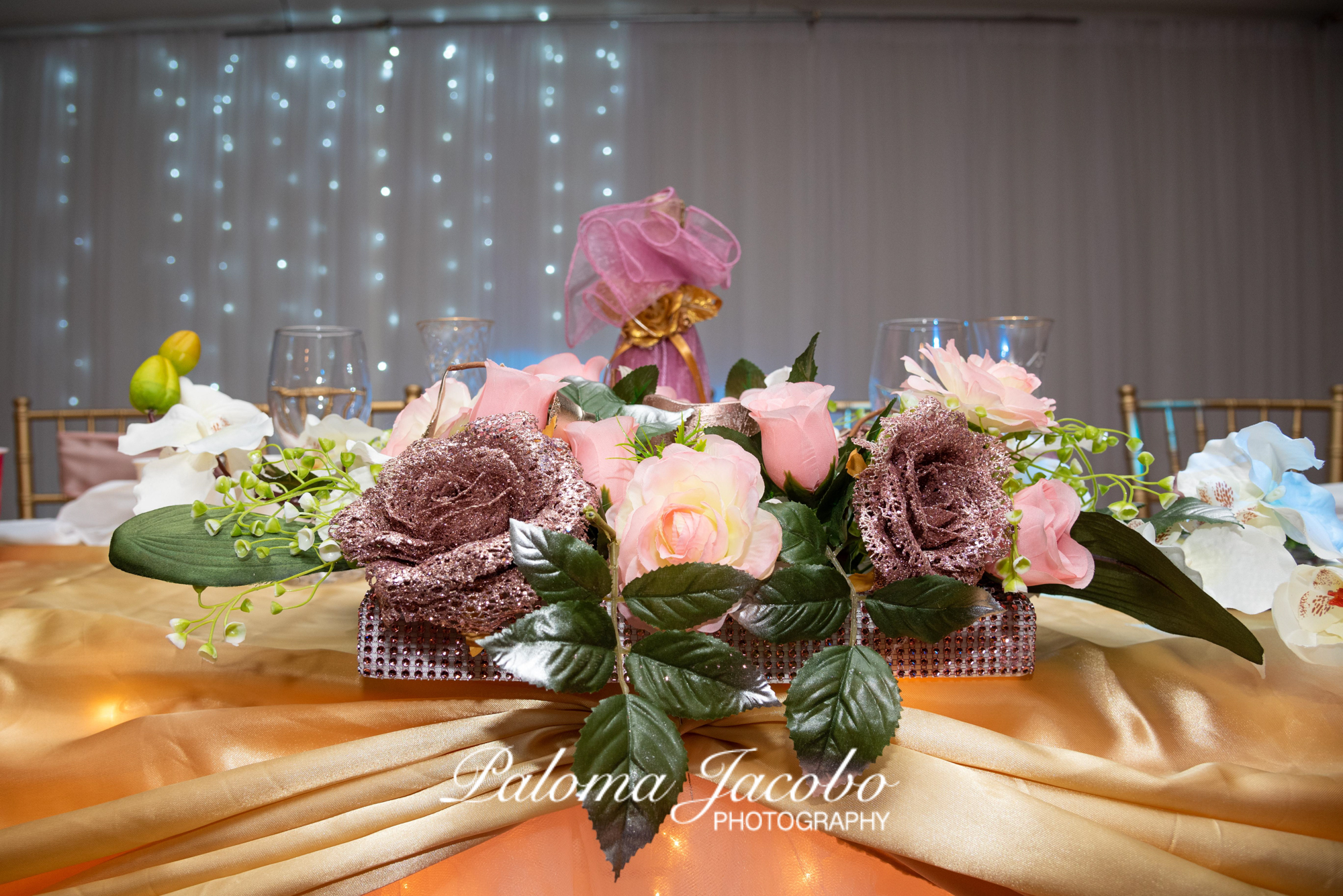 CAKE AND DESSERTS
It is time to start looking for a cake or if you prefer to have a different dessert and/or a dessert table. You need to start looking for bakeries.
There are so many options when it comes to dessert tables, like a donut wall, mexican candy table, ice cream bar. It's mind blowing everything you can do with delicious sweet treats.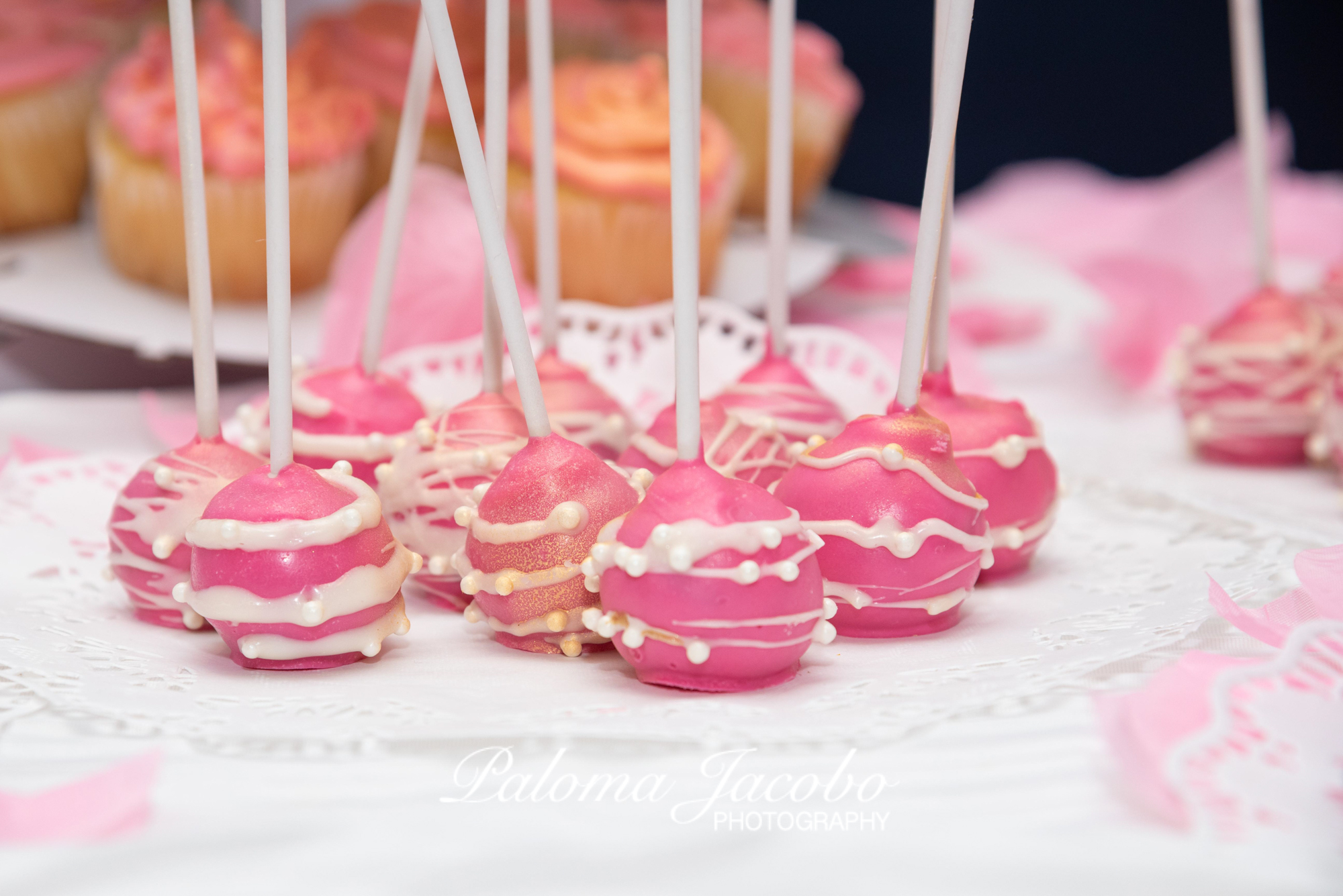 8 TO 10 MONTHS BEFORE YOUR QUINCEANERA
QUINCEANERA DRESS SHOPPING
I was surprised when I found out how long it can take to get a Quinceanera dress. It can be a couple of months so I recommend starting at the 8-10 months mark before your Quinceanera.
By now you should already have a Pinterest board dedicated to Quinceanera dresses, if you don't. Please go and start one, this is going to help you so much when you go dress shopping.
Designate a day when you can go to different stores or you could also buy your dress online.
The good thing about going to the store is that you can try them on and they usually also have all the accessories needed like: crowns, shoes, bouquets, etcetera. So you can try on the whole outfit and you can see how everything is going to look like and if they don't have what you need they can have it made for you.
They are usually super helpful and some of these stores also the dresses for the damas, outfits for the chambelanes and outfits for the surprise dance. It is like a one stop shop for everything.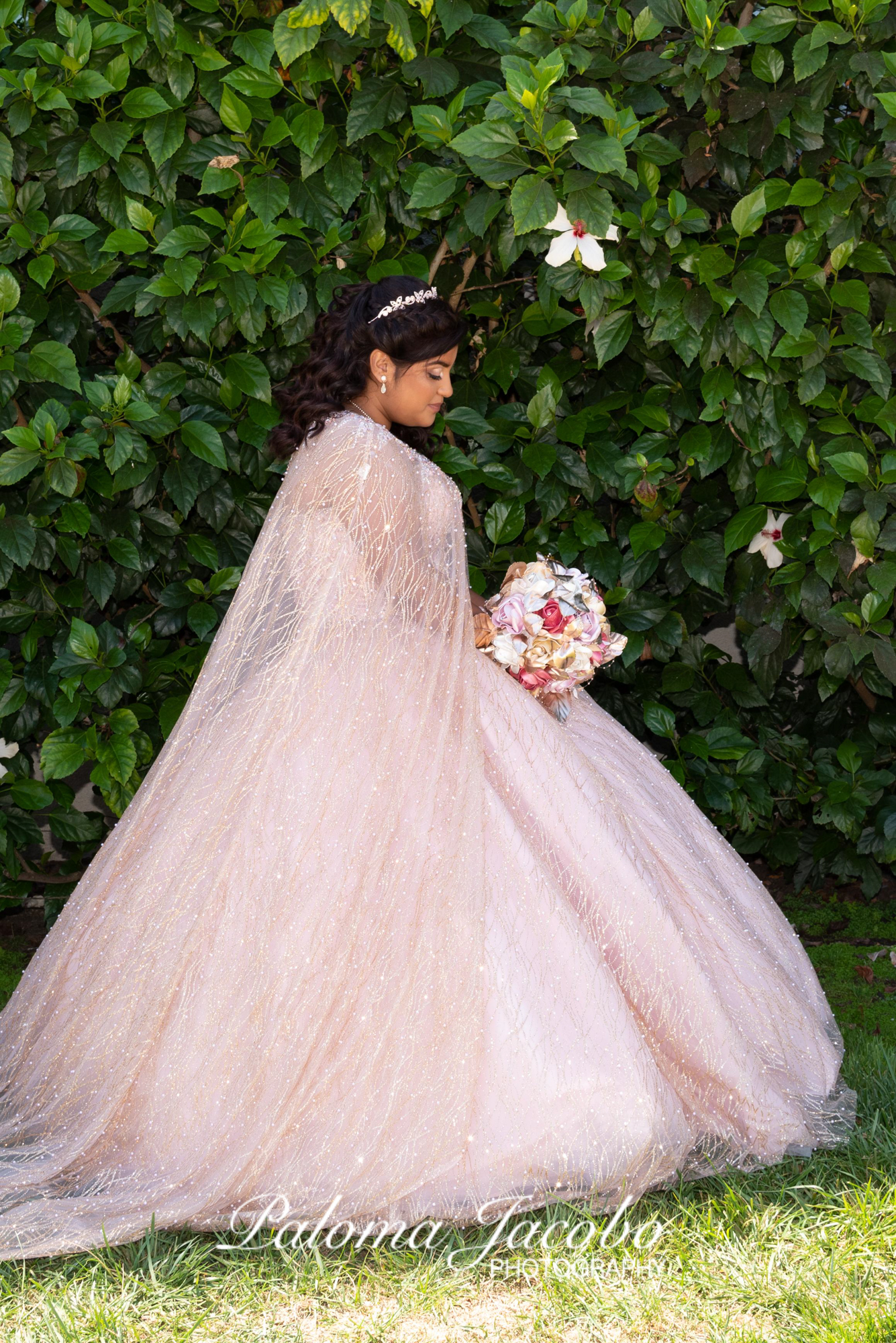 HAIR AND MAKEUP
Have your hair and makeup done PROFESSIONALLY because if you hire a professional photographer and videographer we are going to use lights and the good thing about a professional makeup artist is that they know what kind of makeup to use and how to apply it so when we put the lights on you, you are not going to shine or see white marks around your eyes. It is just going to look the same way it looks in natural light.
This can only be done by a professional makeup artist, so it is very important that you go through a process of selecting one and do a trial for your hair and makeup.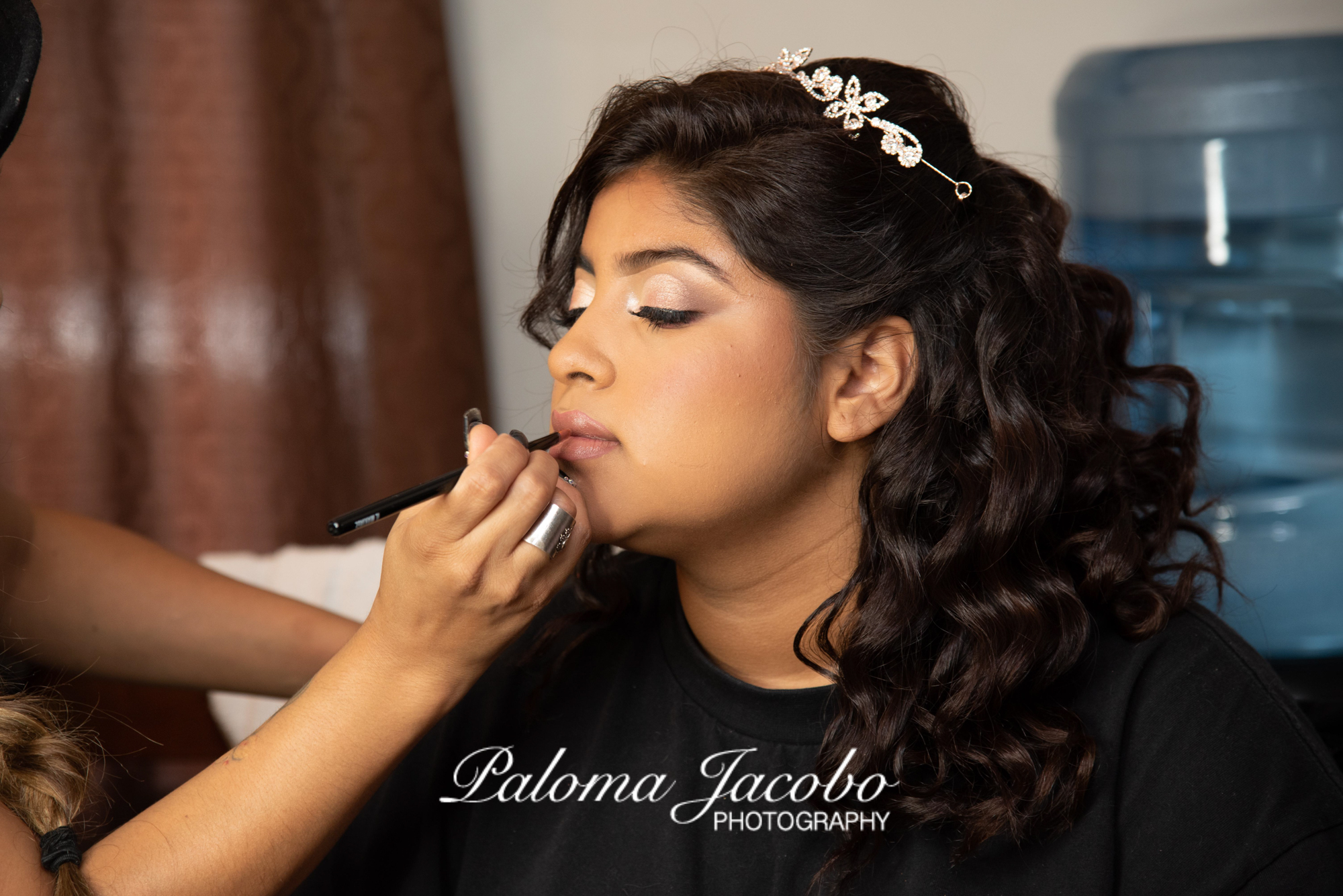 INVITATIONS AND SAVE THE DATES
Once again you should have a Pinterest board with different invitations and save the dates designs that you would like to have, using your colors or your theme.
If you are doing save the dates and you want to do a special photo shoot for them, this is the time to book your photo shoot.
You want to send your save the dates ASAP, you can send the invitations later but save the dates should be sent first.
At this point you will have to decide if you want to print everything yourself or if you want to have a professional designer and printer doing them for you.
I will cover more details to planning your Quinceanera in the blog part 3 of this How to Plan your Quinceanera series.
Please leave a comment if this content was helpful and share it!
Thank you and I hope you have a wonderful Quinceanera!